Georgia Trend Daily – Sept. 7, 2021
Sept. 7, 2021 Georgia Health News
Andy Miller reports that the number of confirmed Covid deaths in Georgia has now surpassed 20,000, state officials said Friday. In addition, there are more than 3,000 "probable'' deaths from Covid, according to the state Public Health website.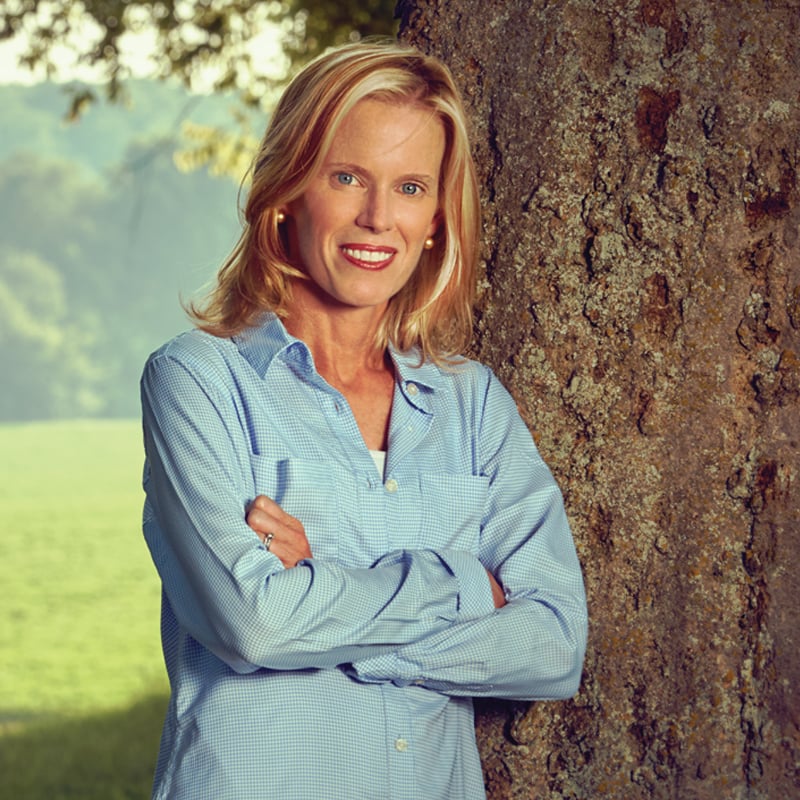 Sept. 7, 2021 Georgia Trend – Exclusive!
Mary Ann DeMuth reports, as Georgia's population and businesses grow, so does the need to wisely steward land, air and water for the ecological, economic and quality of life benefits enjoyed by residents. The nonprofit Georgia Conservancy has been working for more than 50 years to protect and conserve these natural resources, and among its priorities is assisting communities in decisions that will lead to sustainable and efficient land use.
Sept. 7, 2021 Atlanta Journal-Constitution
Michael E. Kanell reports, it's an unusual Labor Day. Workers are in demand but relatively scarce, enticed by incentives but scared of infection, constrained by childcare needs, while attracted by a more elastic workplace.
Sept. 7, 2021 Georgia Recorder
Ross Williams reports that Georgia's unemployment rate has steadily improved toward pre-pandemic levels — July's unemployment rate was 3.7%, according to the Bureau of Labor Statistics, within shouting distance of March 2020's rate of 3.6%. Nationwide, the unemployment rate is 5.2%. "We felt a lot of pain during the pandemic, there's no disputing that," said Kennesaw State University economics professor Roger Tutterow.
Sept. 7, 2021 GlobalAtlanta.com
Trevor Williams reports that the chief executive of one of Atlanta's largest payments players is taking over as chair for a lobbying group that helped catapult the city into the global conversation on financial technology. Elavon CEO Jamie Walker in July began leading the board of the American Transaction Processors Coalition, which started in 2013 and coined the term "Transaction Alley" to refer to Georgia, which boasts a presence by companies processing 70 percent of U.S. electronic payments.
Sept. 7, 2021 Rome News-Tribune
Staff reports that a $9 million contract has been awarded to build two roundabouts to access Interstate 75 at Cassville White Road in Bartow County. The Georgia Department of Transportation tapped C.W. Matthews Contracting Co. of Marietta for the project, at a cost of $9,247,040.
Sept. 7, 2021 Brunswick News
Larry Hobbs reports that the final cut is done. The VB 10,000 crane vessel and the cutting chain it powered tore through the last remains of steel connecting what is left of the shipwrecked Golden Ray in the St. Simons Sound into two sections just before midnight Saturday, said U.S. Coast Guardsman Michael Himes, spokesman for Unified Command.
Sept. 7, 2021 WABE 90.1
Emil Moffat reports that Georgia Democrats in Washington are pushing for funds from the American Job's Plan to be used to reconnect neighborhoods divided by highway infrastructure in the 50s. The bill could make its way to President Joe Biden's desk by October.
Sept. 7, 2021 The Center Square
Nyamekye Daniel reports that Georgia's rural leaders said communities continue to face a lack of support from the state as the COVID-19 pandemic deteriorates the qualify of life in rural areas. David Bridges, interim director of the Center for Rural Prosperity and Innovation, said the pandemic has exacerbated hurdles in educational attainment and health care access and shortages in the workforce in rural Georgia.
Sept. 7, 2021 GPB
Stephen Fowler reports, when hundreds of local elections officials gathered in a sunny island conference room in Georgia last week, there was a pause for prayer and reflection on a year like no other. Beyond the usual sessions on fulfilling records requests, cleaning up voter rolls and other election duties, two major issues loomed over the day-to-day business of the Georgia Association of Voter Registration and Election Officials conference.
Sept. 7, 2021 Clayton News-Daily
Staff reports that Attorney General Chris Carr has joined 17 states in filing a brief before the U.S. Supreme Court to support the First Amendment rights of Seattle's Union Gospel Mission. The Mission is seeking Supreme Court review of a recent ruling by the Washington State Supreme Court that denied the faith-based charity's right to hire employees who share its faith.
Sept. 7, 2021 Capitol Beat News
Dave Williams reports that with Georgia's finances in better shape than last year at this time, the General Assembly is expected to consider tax relief this winter aimed at low- and middle-income Georgia families. House Bill 510, which was introduced last February, would provide a state-level Earned Income Tax Credit (EITC) modeled after a federal tax credit that has been around since 1975.
Sept. 7, 2021 Atlanta Journal-Constitution
Greg Bluestein reports, under a massive tent in Gary Black's backyard in northeast Georgia, one Republican figure after another stepped away from their chicken dinners, picked up a microphone and pledged their loyalty to the U.S. Senate candidate. When Black's turn came up, he gave a fiery speech that blistered U.S. Sen. Raphael Warnock, the Democrat he hopes to unseat next year.