Georgia Trend Daily – Sept. 3, 2021
Sept. 3, 2021 Georgia.org
Staff reports that Governor Brian P. Kemp announced the allocation of $5.8 million in federal coronavirus relief funds to Explore Georgia, the tourism division of the Georgia Department of Economic Development (GDEcD). Kemp shared the news with tourism industry professionals from across the state at the Georgia Governor's Tourism Conference, an annual industry event.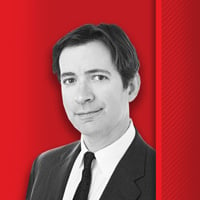 Sept. 3, 2021 Georgia Trend – Exclusive!
Ben Young writes, Atlanta doesn't have too many buildings that make you say, "whoa." But the Central Library on Peachtree Street is one of them. It is modern, it is futuristic, it looks like science fiction.
Sept. 3, 2021 Atlanta Journal-Constitution
Kelly Yamanouchi reports, not far past the end of the fifth runway at Hartsfield-Jackson Atlanta International Airport sits a deserted, hulking tower of brown concrete. Next door is a sprawling, abandoned convention hall.
Sept. 3, 2021 Georgia State University
Jenifer Shockley reports that the impact of COVID-19's delta variant will delay but not diminish growth prospects, and a current surge in inflation will recede in 2022, according to Rajeev Dhawan of the Economic Forecasting Center at Georgia State University's J. Mack Robinson College of Business. "The pause in growth is due to a decrease in consumption of contact-heavy service-sector products, such as hospitality, travel and elective healthcare because of the current surge in coronavirus illnesses and hospitalizations," Dhawan said.
Sept. 3, 2021 Brunswick News
Gordon Jackson reports, legislation that changed the scope of the Clean Water Act last year has been overturned by a federal judge. The ruling earlier this week restores the federal government's responsibility to protect streams that provide clean drinking water and wetlands that provide sanctuary for wildlife.
Sept. 3, 2021 Capitol Beat News
Dave Williams reports that Rural Georgia is suffering from failing schools, inadequate health care and lack of economic opportunity, conditions that make politicians' boasts the state is No. 1 for doing business ring hollow. That's the message Georgia lawmakers heard this week from experts who have been studying the plight of the Peach State's rural communities for years.
Sept. 3, 2021 Savannah Morning News
Nancy Guan reports that the Port Wentworth City Council recently approved a rezoning request for the second phase of the largest warehouse complex in the city's history. The approved portions of the project, known as the Varnedoe-Wiggins tract, totals 8.2 million square feet, with a possible 3 million to 4 million more coming in a third phase.
Sept. 3, 2021 Rome News-Tribune
Diane Wagner reports that a new quarry proposed for a 715-acre site in Adairsville has residents mobilizing to stop it, just over a year after they shut down a similar project. The rejected Yellowstone mining operation, however, was near Barnsley Resort.
Sept. 3, 2021 Atlanta Business Chronicle
David Allison reports that gift giant 1-800-Flowers.com is opening a new Atlanta distribution center. Bill Shea, chief financial officer of 1-800-Flowers.com, disclosed plans for the center in an Aug. 26 conference call with analysts, as the Jericho, N.Y.-based company (Nasdaq: FLWS) reported record revenues for 2021 of more than $2 billion.
Sept. 3, 2021 Atlanta Journal-Constitution
Greg Bluestein reports, it should have been the pinnacle of Lt. Gov. Geoff Duncan's political career. But while speaking at a Donald Trump rally in Rome shortly before the November election, before thousands who voted for him in 2018, Duncan surveyed the crowd and asked himself: "Why do I feel like a stranger?"