Political Notes: Ups, Downs and In-betweens
New appointments and state House members, a new state Supreme Court Justice, Conservative Union Awards and more.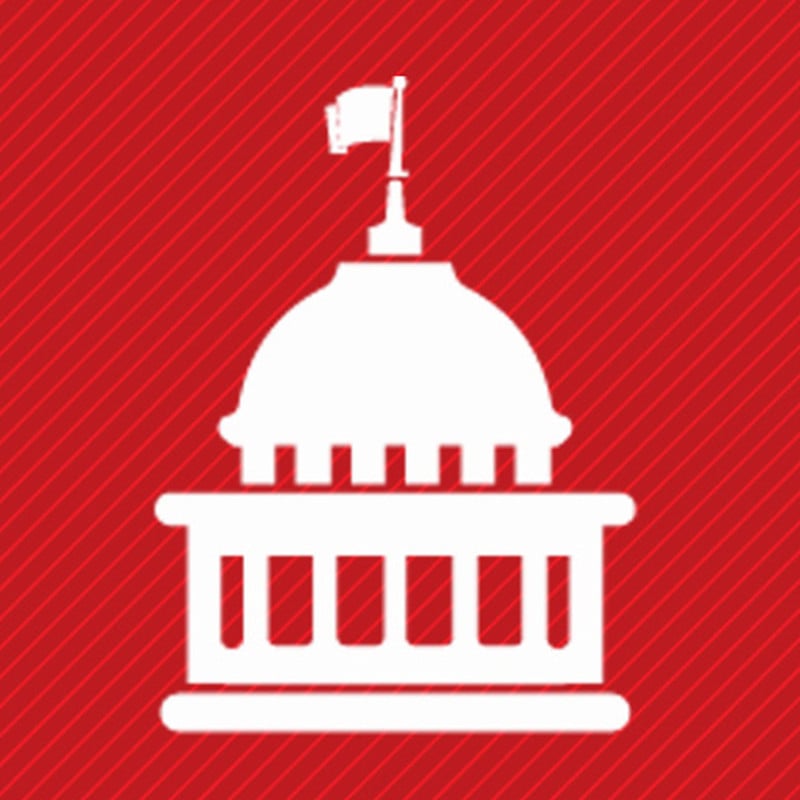 Three Appointments: Andrew Pinson, a former solicitor general in the state attorney general's office, is Gov. Brian Kemp's choice to fill the vacancy on the state Court of Appeals. Pinson is a Georgia native who earned his undergraduate degree and law degree from the University of Georgia.
Longtime Public Service Commissioner (PSC) Chuck Eaton has been named to fill the Superior Court vacancy on the Atlanta Judicial Circuit. Eaton, who was first elected to the PSC in 2006, has twice served as chair. He has an undergraduate degree from the University of Alabama and a law degree from the University of Georgia.
Fitz Johnson, a retired business executive and U.S. Army veteran, will complete Eaton's term on the PSC, which ends in 2024. Johnson, a Republican, ran unsuccessfully for the District 2 seat on the Cobb County Commission.
---
In Memoriam: Former Georgia lawmaker Pete Robinson, who represented Columbus in both the House and Senate, died at the MD Anderson Cancer Center in Houston this summer. He was 66. He served as Senate majority leader and as president pro tempore.
After he left politics, Robinson, a governmental relations lawyer and lobbyist, was a partner at two Atlanta law firms, Troutman Sanders and King & Spalding.
---
New House Members: Devan Seabaugh (R-Marietta) won the runoff election to replace former Rep. Bert Reeves, who resigned to take a job at Georgia Tech. Seabaugh defeated Democrat Priscilla Smith.
In South Georgia, Leesa Hagan (R- Lyons) defeated fellow Republican Wally Sapp in a special general election to replace Vidalia's Greg Morris, who resigned to take a position on the State Transportation Board.
---
In Memoriam: Former Republican State Rep. Gene Callaway, Lawrenceville, who represented Gwinnett from 1998 until 2002, died this summer in Duluth. He was 55. Callaway had remained active in the state Republican Party.
---
Beck Convicted: Former State Insurance Commissioner Jim Beck was convicted on 37 criminal charges, including mail fraud, wire fraud, money laundering and tax fraud, related to more than $2.5 million he embezzled from a former employer. Federal officials indicted him shortly after he took office in 2019. Sentencing is scheduled for October.
Beck was suspended while awaiting trial, and Kemp appointed Republican John King to fill the commissioner's post. King will run for a full term in 2022.
---
Rawlings Out: The director of the Georgia Department of Family and Children's Services (DFCS), Tom Rawlings, resigned his post after an altercation with a security guard who was working with a film crew at a downtown office building where Rawlings was attempting to park.
Rawlings was named interim DFCS head by Gov. Nathan Deal in 2018, then appointed by Kemp in early 2019. Kemp appointed Candice Broce, his former communications director and chief operating officer, as interim director.
---
Lawmaker Loses Leadership Post: State Rep. Trey Kelley (R-Cedartown) has resigned his post as majority whip, the fourth most powerful role in the House. He was indicted last December on a misdemeanor charge of reckless conduct stemming from a fatal hit-and-run crash; he allegedly failed to report the incident appropriately when a friend called him for help.
Kelley, an attorney, was elected to the House in 2012 and will retain his seat. His attorney has filed a motion to quash the indictment.
---
Conservative Union Awards: Five Georgia Republican congressmen received awards from the American Conservative Union Foundation for their voting records during the 2020 session: Reps. Jody Hice, Barry Loudermilk, Rick Allen, Buddy Carter and Drew Ferguson.
---
New Supreme Court Justice: Appeals Court Judge Verda M. Colvin has been tapped by Kemp to fill the vacancy on the state Supreme Court created by the resignation of Chief Justice Harold Melvin, now in private practice.
"It is an honor to appoint such an experienced and accomplished judge to our state's Supreme Court," Kemp said in a statement. "Georgia's highest court is gaining an immensely talented and principled judge who will help guide it in the years to come."
A native Atlantan, Colvin did her undergraduate work at Sweet Briar College in Virginia and received her law degree from the University of Georgia. She was the first African-American female judge in the Macon Judicial Circuit and served as an assistant United States attorney in the Middle District of Georgia and as an assistant district attorney in Clayton County.