Georgia Trend Daily – Aug. 27, 2021
Aug. 27, 2021 Georgia Recorder
Stanley Dunlap reports that a nationwide eviction moratorium is again hanging on a U.S. Supreme Court ruling as the Biden administration requests that the latest ban remain in place until at least early October because the COVID-19 delta variant has run rampant in recent weeks. Meanwhile, many Georgia renters are dreading another first-of-the-month deadline ahead of Labor Day weekend.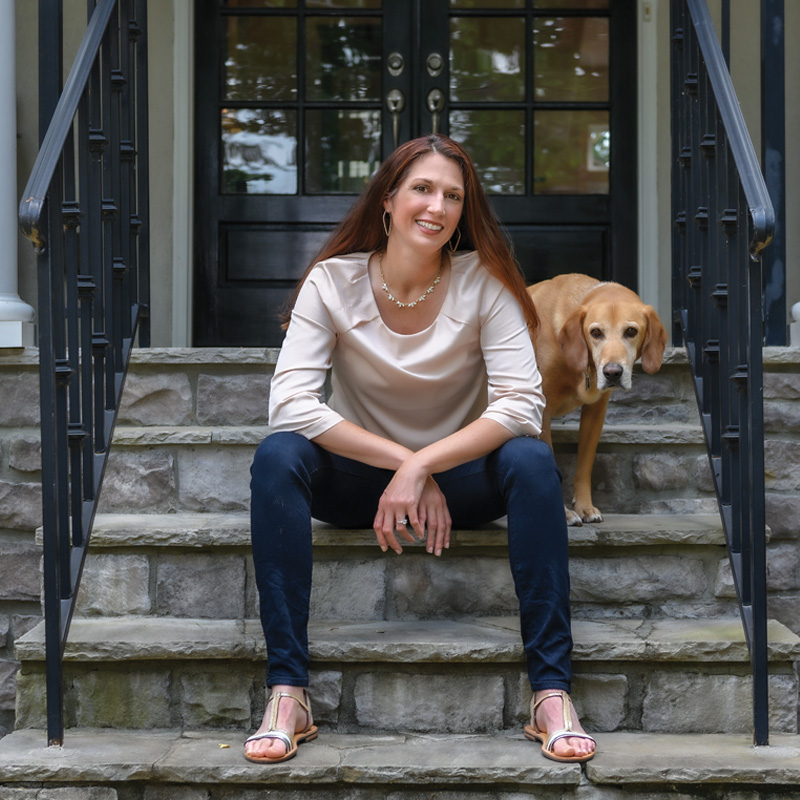 Aug. 27, 2021 Georgia Trend – Exclusive!
Michelle Cohen Marill reports that Kristine Werner grew up in the era of "Just say no." She remembers signing a pledge in elementary school, at the height of the 1980s anti-drug campaign: "I will always say no. I will never try drugs." She meant it.
Aug. 27, 2021 Atlanta Journal-Constitution
Kelly Yamanouchi reports that Delta Air Lines says its U.S. workforce has become more diverse this year, with minority and female representation rising throughout most of its ranks. But the Atlanta-based airline is still struggling to narrow large racial, ethnic and gender disparities in leadership positions, according to its "2021 Close the Gap Report" issued this month.
Aug. 27, 2021 WABE 90.1
Emil Moffat reports that work continued Wednesday on a project to expand the North Terminal at Atlanta's Hartsfield-Jackson International Airport. By the end of 2023, what is now a dusty, noisy construction site will be an expanded terminal featuring five new gates.
Aug. 27, 2021 Georgia.gov
Staff reports that technology is resulting in rapid transformation across most industries, and Nifco KTW America of Toccoa, Georgia, is actively using technology to shape the automobile of tomorrow. Their focus on development has resulted in processes that enhance a variety of their high-quality plastic components that are used both internally and externally on cars.
Aug. 27, 2021 Marietta Daily Journal
Chart Riggall reports, hoping to build a "stronger community and culture of Cumberland" – and open up a raft of fundraising and spending opportunities – the Cumberland Community Improvement District is in talks to developer a 'sister' nonprofit group.
Aug. 27, 2021 Rome News-Tribune
Olivia Morley reports that with modernized planning and zoning, consultants with Town Planning and Urban Design Collaborative said the city of Rome could look just as friendly and community oriented as it truly is. Speaking to a small crowd of people in Rome City Auditorium, consultant Brian Wright went over some of the ideas and concepts derived from a five-day session of meeting with locals.
Aug. 27, 2021 Newnan Times-Herald
Jeffrey Cullen-Dean reports that the Grantville City Council unanimously approved to apply for state infrastructure grants to fund seven city projects. According to city manager Al Greishaber, the wastewater treatment plant will cost the city $20 million.
Aug. 27, 2021 Capitol Beat News
Dave Williams reports that the Georgia Board of Education adopted new mathematics standards Thursday that move away from the multistate Common Core standards conservatives have opposed as a federal takeover of education. The new K-12 standards were developed with input from Georgia teachers, school administrators, parents, students and business leaders.
Aug. 27, 2021 GPB
Stephen Fowler reports that only Texas has more counties than Georgia, and Kelvin King would know. By the time the sun sets Aug. 28, the first-time candidate will have visited all 159 of them in 30 days, an ambitious plan to raise awareness of his campaign.
Aug. 27, 2021 The Center Square
Nyamekye Daniel reports that President Joe Biden has set the goal for 50% of new car sales to be electric vehicles by 2030, but some Georgia critics say the goal is unrealistic. Woodstock nondestructive testing engineer Ken Hardy, who owns Energy Beam Systems, said the U.S. does not have the electric power sources and grid to support millions of electric vehicles on the road.
Aug. 27, 2021 Atlanta Journal-Constitution
Tia Mitchell, Patricia Murphy, and Greg Bluestein report that state Democrats aim to boost public opinion on the expansive federal initiatives moving through Congress with a "Democrats Deliver" tour that will kick off next week. The tour is designed to promote the $1.2 trillion bipartisan infrastructure bill and the $3.5 trillion social spending package awaiting key votes on Capitol Hill.