Georgia Trend Daily – Aug. 26, 2021
Aug. 26, 2021 Marietta Daily Journal
Staff reports that Lockheed Martin Corporation announced it has secured a new five-year, $329 million contract with the Indian Air Force (IAF) to maintain its fleet of C-130 aircraft. The IAF currently operates a dozen C-130J-30 Super Hercules planes originally manufactured by Lockheed, the company said in a news release.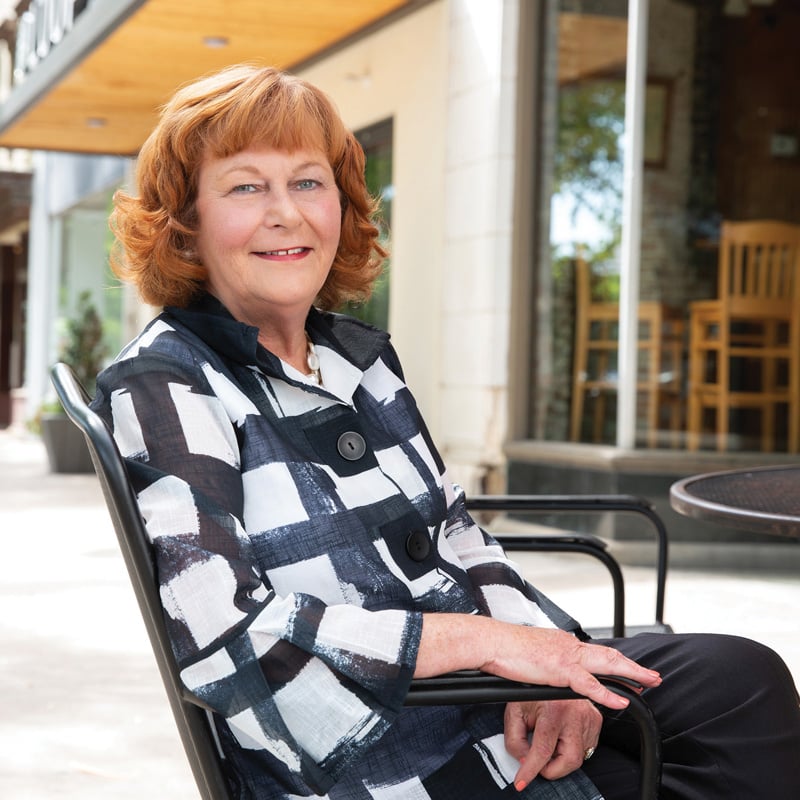 Aug. 26, 2021 Georgia Trend – Exclusive!
Anna Bentley reports that in March 2020, business predictions were grim. "You had all these experts, the National Main Street Center and the Small Business Association, doing nationwide statistics and saying that 30% to 35% of small businesses would not survive the pandemic," says Margaret Woodard, executive director of Augusta's Downtown Development Authority.
Aug. 26, 2021 Atlanta Journal-Constitution
Kelly Yamanouchi reports that Delta Air Lines pilot Todd Badura flew in Afghanistan when he served in the Air Force after Sept. 11, 2001, and found a chance to continue the mission this week. When Badura learned that his airline was operating charter flights to transport Afghan evacuees to the United States, "it was just kind of like my heart was there," he said.
Aug. 26, 2021 GPB
Sarah Rose reports that Atlanta-based Delta Air Lines is implementing new policies for its employees as the COVID-19 delta variant continues to take a toll on hospital systems across the country, including weekly testing, mask mandates and that it will charge employees $200 a month if they fail to get vaccinated.
Aug. 26, 2021 GlobalAtlanta.com
Trevor Williams reports that as many manufacturers continue to complain of worker shortages, Kia Georgia Inc. is reopening its online application process for hourly production positions for the first time since 2011.
Aug. 26, 2021 Dalton Daily Citizen-News
Staff reports that Shaw Industries Group Inc. has been named to the Forbes Best-In-State Employers for Georgia 2021 list, ranking 11th and making it the highest ranked in the Engineering, Manufacturing category in the state and the only flooring company to make the top 40.
Aug. 26, 2021 Saporta Report
David Pendered reports that the big water war with Florida is over, but funding of a $9 million legal and research effort is moving forward to prepare for ongoing litigation over water use by metro Atlanta and Georgia. The latest ruling that seems destined for appeal was issued Aug. 11 in Atlanta.
Aug. 26, 2021 Fox 5 Atlanta
Claire Simms reports that Gov. Brian Kemp said state leaders are optimistic that Georgia's COVID-19 case numbers will soon begin to fall. "We're seeing early indications that there's some areas of the state that are starting to peak and hopefully go the other way. So, I hope that happens sooner rather than later," said Kemp.
Aug. 26, 2021 Valdosta Daily Times
Davis Cobb reports that in a press briefing at Matt Wilson Elementary School this week, Sen. Jon Ossoff touted the recent passing of the Infrastructure Investment and Jobs Act in the Senate. The bipartisan infrastructure bill has been a months-long effort for Ossoff and other legislators and he said it will set several beneficial programs into motion should it be fully approved by the House.
Aug. 26, 2021 Georgia Recorder
Stanley Dunlap reports that a nationwide eviction moratorium is again hanging on a U.S. Supreme Court ruling as the Biden administration requests that the latest ban remain in place until at least early October because the COVID-19 delta variant has run rampant in recent weeks. Meanwhile, many Georgia renters are dreading another first-of-the-month deadline ahead of Labor Day weekend.
Aug. 26, 2021 The Center Square
Nyamekye Daniel reports that Georgia lawmakers are looking for ways to secure funding to meet the state's unmet freight infrastructure needs. Georgia's growing population and the COVID-19 pandemic have increased the state's demand for e-commerce and freight loads.
Aug. 26, 2021 Atlanta Journal-Constitution
David Wickert reports that a federal judge has referred former Atlanta attorney Lin Wood and others for possible disbarment for their role in a lawsuit that sought to overturn presidential election results in Michigan. On Wednesday, Judge Linda Parker of the U.S. District Court in the Eastern District of Michigan referred nine attorneys for disciplinary action for what she called "a historic and profound abuse of the judicial process."