Georgia Trend Daily – Aug. 18, 2021
Aug. 18, 2021 The Center Square
Nyamekye Daniel reports that the Georgia Public Service Commission and its public interest advocacy staff have approved Georgia Power's latest round of spending on the construction of Plant Vogtle. An expansion of the nuclear plant in Waynesboro, which started in 2013, is supposed to accommodate the state's growing population.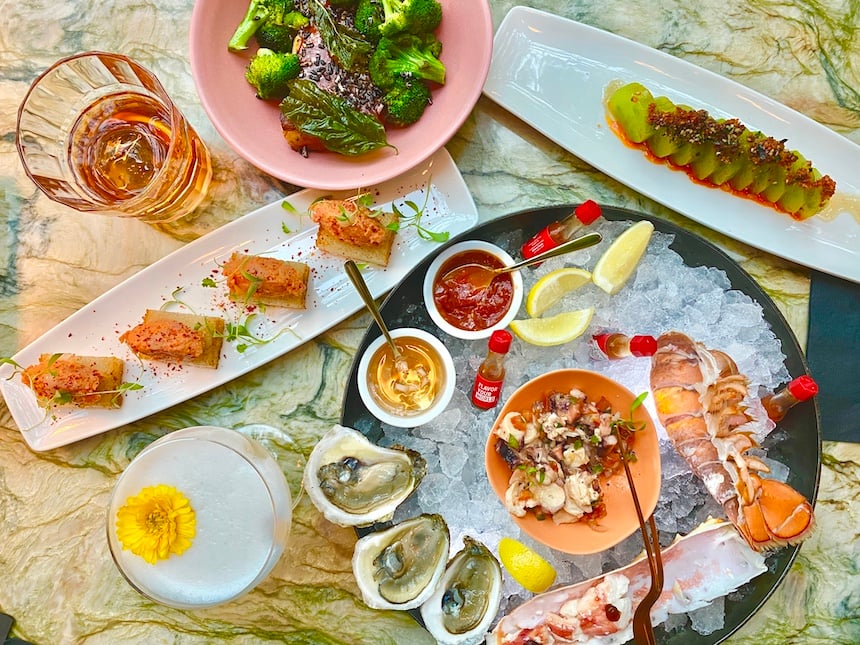 Aug. 18, 2021 Georgia Trend – Exclusive!
Sucheta Rawal reports, as we mask up again, you don't need to give up eating out and meeting friends entirely. Fortunately, restaurants across Georgia have set up relaxing al fresco dining, where you can enjoy the late summer breeze and beautiful views in a safe environment.
Aug. 18, 2021 Atlanta Journal-Constitution
Andy Peters reports that sales growth at Home Depot slowed this spring from the torrid pace of the pandemic's early days. But consumers' willingness to pay for big-ticket items helped offset some of the slowdown.
Aug. 18, 2021 Georgia.org
Staff reports that the Georgia Department of Economic Development (GDEcD) today announced that American Trailer World (ATW®) has invested $20 million in expanding advanced manufacturing operations at its Franklin County Carry-On TrailerTM facility. The company is hiring for all positions at the Lavonia facility, including welders, painters, and assemblers.
Aug. 18, 2021 WABE 90.1
LaShawn Hudson reports that the founder of Aspire Construction & Design says she was a property manager before launching her career in real estate development, design and construction. "I just realized the only part of the job that really got me out of the bed was making a space new, building something different than what was there yesterday, so I decided to pursue that full-time and did that, and then Aspire Construction & Design was born four years ago," explained Amber Lawson on Monday's edition of "Closer Look."
Aug. 18, 2021 Augusta Chronicle
Abraham Kenmore reports that over the last decade, Augusta-Richmond County unified government has grown by three percent – but that was not enough to hold on to its title as the second largest city in Georgia over the Columbus-Muscogee County unified government, which grew nine percent. Being the third largest city in Georgia, however, is unlikely to change much for Augusta's growth and development.
Aug. 18, 2021 Athens Banner-Herald
Andrew Shearer reports that the five inductees for the 2021 Athens Music Walk of Fame were cemented (literally) in the city's history when plaques bearing their names were installed downtown on Aug. 12. Markers honoring the contributions of Bob Cole, Lo Down & Duddy, Nuçi's Space and Linda Phillips, Of Montreal and Art Rosenbaum joined those of last year's inaugural class the weekend before fall semester was set to begin at the University of Georgia.
Aug. 18, 2021 Saporta Report
Maggie Lee reports that U.S. Census data shows how much more Georgia residents are concentrating around metro Atlanta now than they were 10 years ago. Consolidation might be in the future for rural Georgia's congressional or state legislative districts.
Aug. 18, 2021 Georgia Trend – Exclusive!
Julia Roberts reports that over the past 15 years, evaluating Environmental, Social, and Governance — or ESG — criteria has gradually evolved from being a niche activity to becoming a major trend for the entire financial industry. The growing regulation in the space combined with the constant pressure from investors and end customers and proven materiality of climate change are acting as powerful catalysts of a deep transformation of the financial industry, impacting all players: banks, asset managers, insurers, and others.
Aug. 18, 2021 Brunswick News
Lauren McDonald reports that the COVID-19 pandemic has done little to slow down visitor traffic on Jekyll Island. This steady stream of revenue combined with conservative budgeting and spending over the past year led to an unexpected surplus of funds at the end of the Jekyll Island Authority's fiscal year.
Aug. 18, 2021 Georgia Recorder
Stanley Dunlap reports that the Georgia State Election Board is set Wednesday to appoint an independent review panel to examine Fulton County elections management as the fight over control of the state's largest county continues to take center stage. The creation of the review board is a step toward the potential removal of Fulton election board members.
Aug. 18, 2021 Valdosta Daily News, CNHI
Asia Ashley reports that Georgia is growing more diverse as minority populations have seen more growth in the last 10 years, while the white population has declined, according to 2020 U.S. Census data. In many ways, the Georgia numbers mirror national trends revealed in the recently released U.S. Census data.
Aug. 18, 2021 Atlanta Journal-Constitution
Greg Bluestein reports that Gov. Brian Kemp on Tuesday suggested that Georgia was ready to take in some Afghan refugees following the repressive Taliban regime's swift takeover of the country, joining other bipartisan leaders who struck a similar tone after the collapse of the U.S.-backed government.