Georgia Trend Daily – Aug. 16, 2021
Aug. 16, 2021 GlobalAtlanta.com
Trevor Williams reports that Dutch human resources solutions provider Randstad, accustomed to helping clients with their staffing needs, has revamped its own U.S. headquarters in Cobb County to better address pandemic-fueled shifts in preferences among its own workforces. The reoriented office at One Overton Place on Cumberland Boulevard will include flexible offices that can be booked by any employee, teams placed in closer proximity and a new emphasis on communal spaces.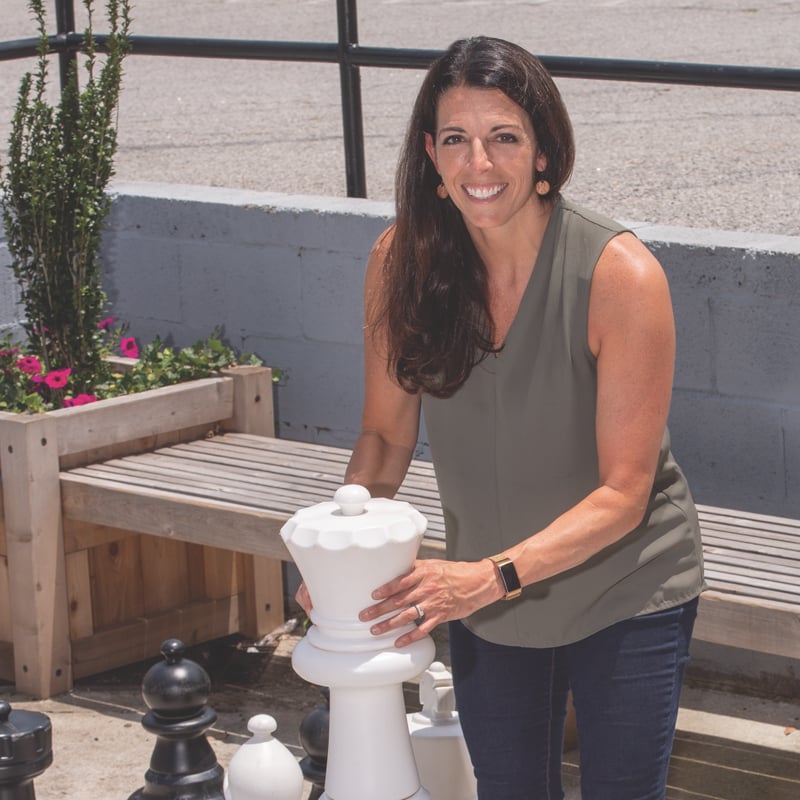 Aug. 16, 2021 Georgia Trend – Exclusive!
Karen Kirkpatrict reports, one of the biggest challenges of COVID-19 was staying in touch with people, whether coworkers, family or friends. But Georgia Main Street leaders discovered that relationships could be maintained without face-to-face communication.
Aug. 16, 2021 Atlanta Journal-Constitution
Christopher Quinn reports that Danielle Cuff was among the estimated 160,000 Georgia restaurant workers forced out of jobs weeks after the pandemic hit in the spring of 2020. The 31-year-old pastry chef found a greener pasture at the bucolic Decimal Place Farm in Clayton County, turning goat milk into cheese.
Aug. 16, 2021 University of North Georgia
J.K. Devine reports, as the community and economic development manager for Georgia Power, Rope Roberts knows the labor shortages businesses are experiencing and the job growth opportunities available to the workforce. According to the Georgia Department of Labor, the unemployment rate for the Georgia Mountains Area is 3.2% while the state is 4.4%.
Aug. 16, 2021 Rome News-Tribune
Doug Walker reports that a deal for new industrial property off U.S. 411 between Rome and Cartersville has been a long time in the making. Serious negotiations between the Braden family and the Rome-Floyd County Development Authority for property off U.S. 411 East have been going on for close to 20 months.
Aug. 16, 2021 Gwinnett Daily Post
Staff reports that Softies, a 15-year-old company that designs functional loungewear, sleepwear and robes, announced this week that it is expanding and moving its company headquarters to Gwinnett County. Company officials said the expansion will move operations from Edina, Minn. to Norcross.
Aug. 16, 2021 Saporta Report
David Pendered reports that the high-stakes battle to build a hospital in Georgia's most-populated county without one faces new hurdles, just two months after the state Supreme Court gave a green light for the project in Columbia County that's been in litigation since 2014. The court's June 1 ruling in a case filed against Georgia's health regulator denied the final appeal by an affiliate of HCA, a Tennessee-based health services company with a market cap of $77.79 billion.
Aug. 16, 2021 Savannah Morning News
Will Peebles reports that Georgia House Representative Edward "Mickey" Stephens, D-Savannah, died Saturday after an extended illness and years of public service in Georgia. Stephens was 77 years old. Stephens was first elected in 2002. After serving one term through 2004, Stephens returned to hold the seat for House District 165, encompassing much of east Savannah, from January 2009 until his passing.
Aug. 16, 2021 Capitol Beat News
Dave Williams reports that the state is moving forward with plans to leave in place coal ash from some of Georgia Power's closed ash ponds despite objections from neighbors and environmental groups. The Georgia Environmental Protection Division (EPD) has issued a draft permit allowing the Atlanta-based utility to cap one of four ash ponds at Plant Hammond in Floyd County near the Coosa River, leaving the ash in an unlined pit.
Aug. 16, 2021 Atlanta Journal-Constitution
Greg Bluestein reports that Georgia Republicans took aim at President Joe Biden's role in the turmoil that's engulfed Afghanistan, slamming him for a troop withdrawal that led to the swift collapse of the U.S.-backed government and a takeover by the repressive Taliban regime. Gov. Brian Kemp and GOP congressional candidates took turns pounding Biden for the fallout of his first major foreign policy decision, which yielded wrenching scenes over the weekend of American diplomats being airlifted out of the U.S. embassy in Kabul as the Taliban asserted control over the country.