Georgia Trend Daily – Aug. 4, 2021
Aug. 4, 2021 The Center Square
Nyamekye Daniel reports that Georgia Gov. Brian Kemp has instructed state agencies to maintain current spending levels over the next two years. State agencies must submit their budget requests ahead of the January legislative session, when lawmakers will review the current fiscal year spending plan and construct a budget for next year.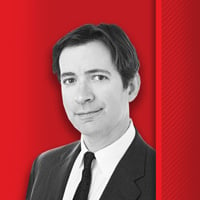 Aug. 4, 2021 Georgia Trend – Exclusive!
Ben Young writes, I hope as this comes out in August things are different, but as I'm writing it Georgia has been inexplicably slow to get vaccinated against COVID-19. As of mid-June, only about a third of the state's population had received both doses of the vaccine.
Aug. 4, 2021 Atlanta Journal-Constitution
Michael E. Kanell and Lizzie Kane report that Tuesday, the Centers for Disease Control and Prevention announced a new moratorium that expires Oct. 3. It applies to U.S. counties with "substantial or high levels" of COVID-19. Like past eviction bans, the CDC's action likely will be challenged in court.
Aug. 4, 2021 University of North Georgia
Clark Leonard reports that Retired Army Col. Chris Mitchiner has joined the University of North Georgia as the executive director of the new Institute for Cyber Operations. Mitchiner's mission is to work with the academic programs on campus to build the UNG cyber program into one of the top programs in the country.
Aug. 4, 2021 WABE 90.1
Emil Moffat reports that the $1.2 trillion, bi-partisan infrastructure bill introduced in the U.S. Senate Sunday night could mean more federal transit dollars for metro Atlanta. Negotiations among senators lasted through the weekend before the 2,700-page bill was rolled out Sunday night.
Aug. 4, 2021 GPB
Riley Bunch reports that U.S. Rep. Hank Johnson said he was prepared for the possibility of being arrested when he joined a protest in Washington, D.C., last month. The Atlanta Democrat and several voting rights activists were taken into custody outside the Hart Senate Office Building.
Aug. 4, 2021 Gainesville Times
Conner Evans reports that Congress is considering legislation that would offer tax credits to local newspaper subscribers, small business advertisers and for publishers to compensate journalists. The Local Journalism Sustainability Act, H.R. 3940, would give subscribers a tax credit of up to $250 to go toward a subscription for their local newspaper for the first five years that they subscribe.
Aug. 4, 2021 Capitol Beat News
Dave Williams reports that three Georgia-based labor unions are getting behind the nearly $1 trillion infrastructure bill now being considered by the U.S. Senate. In a letter late last week to Republican members of the state's congressional delegation, executives from the Atlanta North Georgia Labor Council, the Coalition of Black Trade Unionists and Amalgamated Transit Union Local 732 urged passage of the legislation to repair and replace Georgia's aging roads and bridges, boost investment in public transit and broadband and create good-paying jobs.
Aug. 4, 2021 Atlanta Journal-Constitution
Greg Bluestein reports that as a growing number of school districts adopt mask requirements to stem a spike in new coronavirus cases, Gov. Brian Kemp is facing pressure from fellow Republicans to block administrators from imposing the requirements. State Sen. Burt Jones, who is expected to run for lieutenant governor, urged Kemp to call a special legislative session to prohibit mask mandates in school districts and "let Georgia parents – not government bureaucrats – decide what is best for their children."