From the Publisher: A Vaccination Plea
As the COVID-19 Delta variant surges, it's important for all eligible Georgians to get a shot in the arm.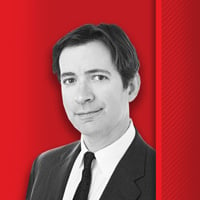 I hope as this comes out in August things are different, but as I'm writing it Georgia has been inexplicably slow to get vaccinated against COVID-19. As of mid-June, only about a third of the state's population had received both doses of the vaccine. This baffles me, and upsets me as a publisher and makes me wonder if there's more I could have done to educate and convince people of the need for vaccination.
I certainly confess to pandemic fatigue and psychologically speaking, I have a lot of company. After the 1918 flu that killed 50 million people worldwide and 675,000 in the United States, there was nary a mention of it in popular culture. It was basically ignored in songs, books, the news, etc. Apparently mass denial like that is a defense mechanism where people try to distance themselves from threats or feelings like guilt and shame as Freud hypothesized.
Not to be confused with the acceptance of strong-arm propaganda, the situation then and now may be simply a lot of people feeling the same way at the same time, responding in unexpected and inexplicable ways to unprecedented and unpredictable circumstances.
I regret having been lulled into believing that at this point most Georgians would have lined up to get free vaccinations against a pandemic that has killed more than 600,000 in the U.S. and more than 18,000 Georgians. Surely enough people, I assumed, would fear dying from the virus or would have experienced losing a loved one or seeing them compromised from this experience, that they would go out of their way to inoculate themselves from the miserable and confusing experiences of COVID-19.
I was evidently wrong. Along with many who have understandable reasons – such as underlying health concerns, a lack of paid time off, no convenient access or mistrust of the medical establishment – for not receiving the vaccine, a large population of holdouts remains, particularly in Georgia. Apparently they have no intention of vaccinating against the most deadly pandemic of many generations.
At first I couldn't understand it. Pandemic coverage permeated nearly all of Georgia Trend's editorial over the last year. There is no community in our great state that has been untouched by COVID. If anything, this should have been a unifier of sorts, bringing together deep urban and far rural communities to rally for better public health resources to counter such an event.
Susan Percy wrote a great column about it last month, noting that the pandemic seems to have aggravated existing tensions between urban, rural and exurban Georgians, to the extent that not vaccinating has become a point of pride for some who maintain COVID-19 is a conspiracy.
Earlier in the pandemic, the actions of our leaders belied the vaccines' importance. Former President Donald Trump waited more than two months to reveal that he and the first lady had been vaccinated. Gov. Brian Kemp's decision to open Georgia before a vaccine was available possibly signified to many Georgians that this would pass, and that by no means would getting a shot be necessary for the state to recover – at least economically – from the pandemic.
Both the former president and Gov. Kemp also pushed and approved cuts in public health budgets well before the pandemic, which certainly affected the ability to administer vaccinations across the state – and the country. Whether political or fiscal in nature, these cuts were badly timed in the larger scheme of things, and the toll of the pandemic has proven the perils of slashing government agencies dedicated to science and health.
In terms of public education, I haven't been inundated with ads and public service announcements urging vaccination. That got me thinking about my own role in the media – there needs to be more editorial coverage to supplement the public education efforts that exist.
I took a good hard look in the mirror. Why haven't I written an editorial urging people to get vaccinated? That's what I'm doing now. If you've already gotten your shots, great; now please urge others in your community to do it, and don't let pandemic fatigue take hold.
This is not a recovery – spiritual, physical or economic – that we can take for granted.