Political Notes: Ups, Downs and In-betweens
Interim USG chancellor named, new state appointments, cold cases revisited and more.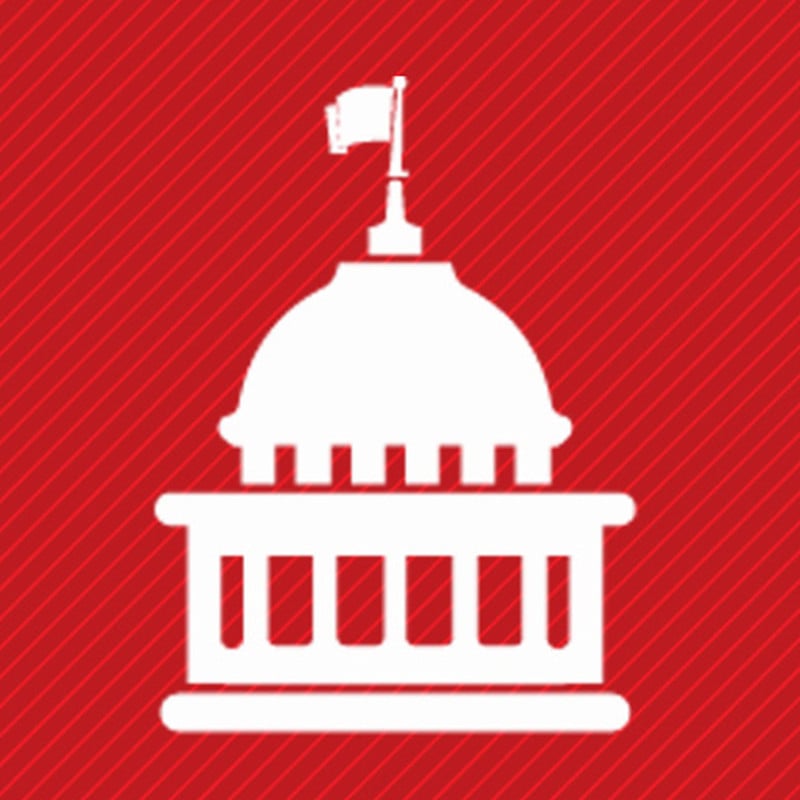 Interim Chancellor: Teresa MacCartney, formerly executive vice chancellor for administration at USG and the state budget director under former Gov. Nathan Deal, is the new acting chancellor of the university system. She was appointed by the Board of Regents (BOR) to lead the system while members continue the search for a permanent chancellor to replace Steve Wrigley, who retired July 1, after serving since 2017.
The search became embroiled in controversy when it was revealed that Sonny Perdue, formerly Georgia governor and U.S. secretary of agriculture, was among the candidates under consideration. As opposition mounted, the regents paused their search and the search firm working with them withdrew.
MacCartney's experience is widely viewed as a good fit for her role. BOR Chair Sachin Shailendra said in a statement, "We are grateful to Teresa for stepping into this interim role. She will keep a steady hand on USG's progress as the board finds the next chancellor."
---
New Kemp Appointments: Gov. Brian Kemp has named three women to top state positions.
Robyn Crittenden, the former secretary of state who was appointed by former Gov. Nathan Deal to complete Kemp's unexpired term after he was elected governor, is the new state revenue commissioner. She succeeds interim Commissioner Frank O'Connell and former Commissioner David Curry. She is the first African American to hold the position.
Crittenden is also a former commissioner of the Georgia Department of Human Services, chief operating officer of the Georgia Student Finance Commission and general counsel for Morehouse College.
Shawnzia Thomas is executive director of the Georgia Technology Authority Board (GTA) and the state's chief information officer. She is the first African-American woman to have that job. Thomas succeeds Calvin Rhodes, who retired. She has served in Georgia government as assistant deputy commissioner of the Department of Human Services, executive director of the Georgia Commission on Equal Opportunity and director of the corporations division in the secretary of state's office.
Jessica Simmons is the new deputy chief information officer for broadband and special projects at the GTA. She was formerly deputy commissioner for the state Department of Revenue.
Of his three appointees, Kemp said in a statement, "I am excited to appoint these three remarkable women to such important roles in state government. Each of them brings a wealth of knowledge and experience."
---
New University Presidents: The University System of Georgia (USG) Board of Regents has named two new Metro Atlanta university presidents. M. Brian Blake takes over Aug. 9 as president of Georgia State University. He succeeds Mark Becker and will be the first Black president of the university, which has the largest enrollment of any of the USG's 26 schools.
Blake, a Savannah native, comes from George Washington University in Washington, D.C., where he was executive vice president for academic affairs and provost.
"I am deeply grateful for the opportunity to lead Georgia State into a very bright future," he said in a statement. "The university has made tremendous strides under President Mark Becker's leadership in the classroom, the laboratory and on the athletic field. I am eager to start building upon that strong foundation."
T. Ramon Stuart is the new president of Clayton State University. He was formerly provost and vice president of academic affairs at Fort Valley State University, a historically Black school. He succeeds longtime Clayton State President Tim Hynes Jr.
"I am excited for this opportunity and can promise our campus communities that I will do everything I can to support you and ensure Clayton State continues to rise," Stuart said in a statement.
---
Clark Bowing Out: State Rep. David Clark (R-Buford), first elected in 2014, announced he won't be running for another term. Clark clashed with his own party's House leadership during this year's legislative session when he refused to be tested for COVID-19. Speaker David Ralston had him removed him from the chamber.
---
Cold Case Review Board: Two Atlantans have been named by President Joe Biden to serve on the federal Civil Rights Cold Case Review Board pending Senate confirmation: Emory professor and Pulitzer Prize-winning journalist Hank Klibanoff, a former managing editor of The Atlanta Journal-Constitution, and Emory archivist Gabrielle Dudley. Klibanoff directs the Georgia Civil Rights Cold Case Project at Emory and produces the Peabody-winning podcast Buried Truths for public radio.
The board seeks to ease access to records of unsolved murders of Black people during the Civil Rights Era. It was created by Congress with strong bipartisan support in 2019 during the Trump Administration but was inactive. These are among the first appointments.