Georgia Trend Daily – July 30, 2021
July 30, 2021 Capitol Beat News
Dave Williams reports that Georgia Power's nuclear expansion at Plant Vogtle is being delayed again due to "productivity challenges" and additional time needing for testing and quality assurance, the Atlanta-based utility announced Thursday. Under the new schedule, the first of two new nuclear reactors being built at the plant south of August isn't expected to go into service until the second quarter of next year.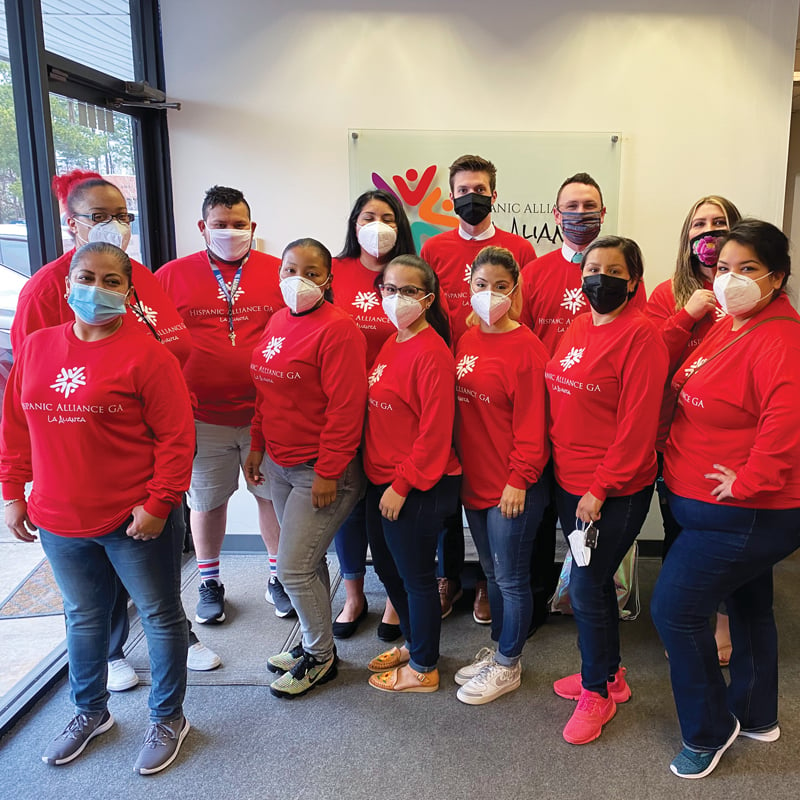 July 30, 2021 Georgia Trend – Exclusive!
Candice Dyer reports that an estimated 41.3% of Gainesville's population is Hispanic. Hall County's Latinos, mostly Mexican with growing numbers of Salvadoran and Nicaraguan immigrants, are the largest minority living below the poverty line, in neighborhoods where 50% – or more – are in poverty.
July 30, 2021 Atlanta Journal-Constitution
Michael E. Kanell reports that economists say it was the steepest, deepest and shortest recession on record. During the first two months of the pandemic, Georgia's economy hemorrhaged more than 600,000 jobs.
July 30, 2021 GlobalAtlanta.com
Trevor Williams reports that Atlanta was ranked No. 1 tech hub in the U.S. by Business Facilities magazine, but perhaps an even more promising indicator of its status as a rising global player was buried in the site-selection title's annual report.
July 30, 2021 Marietta Daily Journal
Chart Riggall reports, closed for nearly 18 months due to the pandemic, the Cobb Energy Performing Arts Center has received a $5 million federal grant, providing a financial boost to one of Cobb's largest entertainment venues.
July 30, 2021 Augusta Chronicle
Joe Hotchkiss reports that the announced construction of a $440 million plastic recycling plant in Augusta is expected to bring at least 80 jobs. The PureCycle Technologies facility will sit on 200 acres in Augusta Corporate Park off Mike Padgett Highway, less than a mile from where Starbucks Corp. produces whole-bean, ground-bean and instant coffee products.
July 30, 2021 WABE 90.1
Martha Dalton reports that Georgia childcare centers are struggling to hire and keep staff members. Georgia's Department of Early Care and Learning (DECAL) has distributed $165 million in stabilization grants to childcare providers, which has helped many of them stay open. However, low wages are keeping many workers away.
July 30, 2021 New York Times
Nick Corasaniti reports that Republicans in Georgia's General Assembly have requested a performance review of the top election official in Fulton County, the first step in a possible takeover of the county's electoral process that could give the Republican-led legislature more control over an area with the largest concentration of Democratic voters in the state.
July 30, 2021 GPB
David Armstrong, Sherry Liang and Stephen Fowler report, as the once-a-decade process of redrawing Georgia's legislative and congressional districts gets underway, government accountability groups and members of the public are raising concerns about backroom deals and maps drawn in private, calling on lawmakers to increase transparency and public input in the process.
July 30, 2021 Atlanta Journal-Constitution
David Wickert reports that the reconstruction of one of metro Atlanta's busiest highway interchanges will be finished by the end of this year. But a new era of road building has just begun. With proceeds from a 2015 gas tax increase, the Georgia Department of Transportation will spend billions of dollars over the next decade to expand the region's highways.