Organizations: Hispanic Alliance Georgia
Hispanic Alliance Georgia meets the needs of Latinos in Hall County and throughout the state.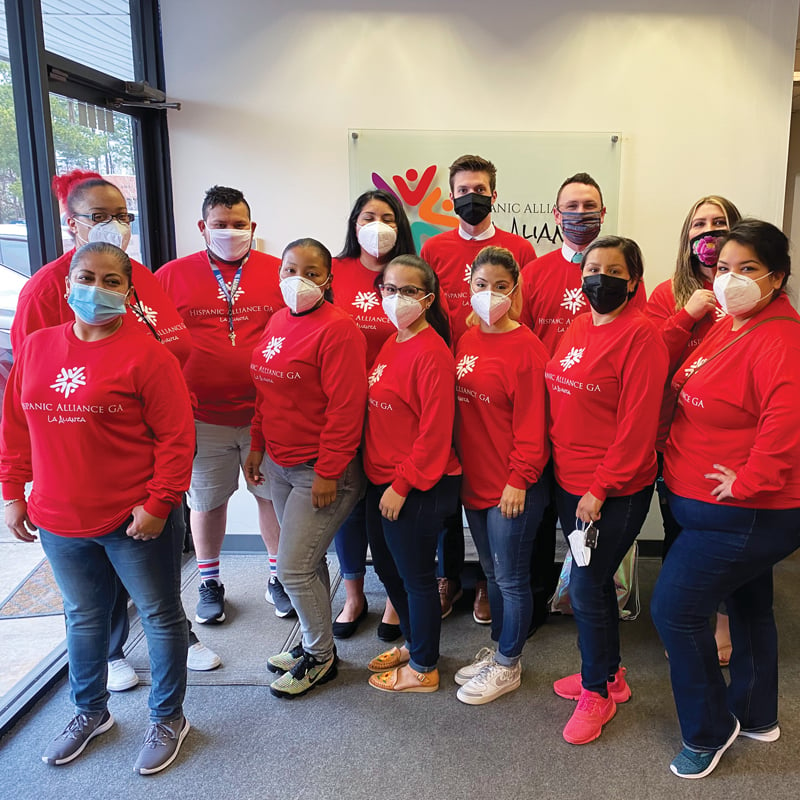 An estimated 41.3% of Gainesville's population is Hispanic.
Hall County's Latinos, mostly Mexican with growing numbers of Salvadoran and Nicaraguan immigrants, are the largest minority living below the poverty line, in neighborhoods where 50% – or more – are in poverty.
Vanesa Sarazúa had been volunteering in her community for a while when she decided several needs could be met under the umbrella of one organization. In 2016 she founded, and currently directs, the nonprofit Hispanic Alliance Georgia, more popularly known as La Alianza.
"Our work is important because it's tailored to meet the needs and fill the gaps of all Latinos in Georgia with an emphasis on Hall County," Sarazúa says. "Our organization improves the lives of our families and children, providing those services, supports, networks and connections to improve the paths toward self-sufficiency and integration."
The organization's services grew by 400% last year, when it distributed 400,000 pounds of food. And not just any food – culturally appropriate fare such as atole (a warm cornmeal drink), chicken, eggs, rice, beans, milk and other familiar items. The organization has been a mainstay for families with children who were not receiving school lunches, and new parents can pop by on Saturday mornings to pick up diapers, formula and other infant supplies.
"We also try to address four immediate needs: education, health, finances and legal services," she says.
Sixty percent of the clientele is classified as non-status, so attorneys are available to help navigate the path to citizenship and the intricacies of Deferred Action for Childhood Arrivals, or DACA. Language instructors offer classes in English.
"We can't do it all, but when we can't, we connect our clients with other resources among our 30 local partners," Sarazúa says.