Georgia Trend Daily – July 28, 2021
July 28, 2021 The Center Square
Nyamekye Daniel reports that Georgia's largest private employer has announced the hiring of more than 2,000 employees since January, bolstering the state's pandemic recovery. Delta Air Lines announced the hiring of 2,216 people this week, adding to the nearly 30,000 employees who work for the company in the state.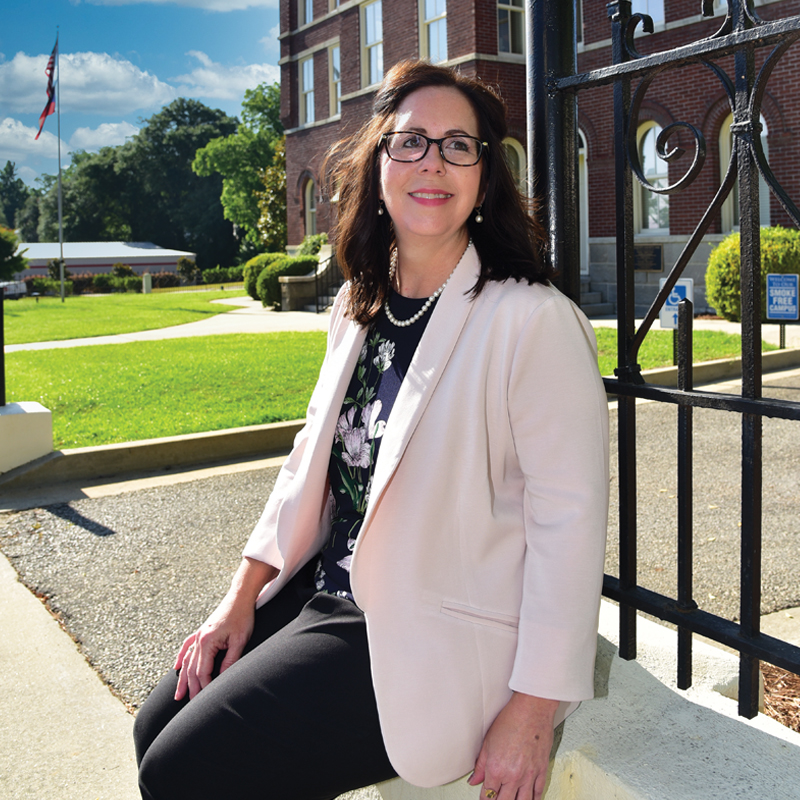 July 28, 2021 Georgia Trend – Exclusive!
K.K. Snyder reports, as in most communities, the slower months of 2020 gave Colquitt County leaders the opportunity to reflect on where they've been and strategize about where they want to go. Continued growth, even in these challenging times, is encouraging in the county.
July 28, 2021 Atlanta Journal-Constitution
Kelly Yamanouchi reports that revenue and profit soared in the second quarter at UPS, but the shipping giant delivered fewer packages as pandemic buying habits shifted, sending its stock price sharply lower. Home deliveries declined from a year earlier as more Americans ventured out, even as the company more than made up for that by steering customers to pricier options and charging more for shipments overall.
July 28, 2021 Augusta Chronicle
Abraham Kenmore reports that the agreement between the Macon-Bibb County Industrial Authority, a third party developer and Amazon on their 600-job facility has all the usual aspects of an economic development deal – a state grant, a local property tax break, claw-backs if Amazon misses job and investment benchmarks. But it also makes explicit some benefits put in place by the state that apply to all businesses that meet basic requirements, including a job tax credit of $3,000 per job created.
July 28, 2021 Saporta Report
John Ruch reports, intent on self-reforming from a financial scandal, the board of the Development Authority of Fulton County plunged into debate July 27 on who should do it and how fast, with tempers flaring over the chair's unilateral actions and a last-minute slate of reform ideas.
July 28, 2021 Georgia Health News
Andy Miller reports, just days before a contract cutoff date, UnitedHealthcare and Northside Hospital are moving toward a deal that would keep three of the Atlanta-based system's hospitals in the insurer's network. An agreement also would bring Northside's hospitals in Lawrenceville and Duluth back into the insurer's fold after five months out of network, a UnitedHealthcare official said.
July 28, 2021 GPB
Ellen Eldridge reports that Charlton County — with only 14% of its population vaccinated against the virus — is the hardest-hit county in the nation, according to data from the Centers for Disease Control and Prevention analyzed by Surgo Ventures, a nonprofit dedicated to solving health and social problems.
July 28, 2021 The Current
Jacqueline GaNun reports, as elected officials redraw the boundaries of legislative districts in Georgia that will hold for the next 10 years, residents of Coastal Georgia are pleading to have their voices heard. In a public comment meeting Monday, residents of Glynn, Chatham and other counties urged state legislators for an equitable and transparent redistricting process that takes local communities into account.
July 28, 2021 Capitol Beat News
Dave Williams reports that Democrats in the Republican-controlled General Assembly are asking GOP Gov. Brian Kemp to add Medicaid expansion to the legislature's upcoming redistricting special session. A letter dated Tuesday signed by 67 Democratic members of the Georgia House and Senate called the need for legislative action to expand Medicaid coverage "urgent."
July 28, 2021 Atlanta Journal-Constitution
Tia Mitchell reports that former Atlanta-based U.S. Attorney Byung J. "BJay" Pak has received the Justice Department's permission to speak to congressional committees investigating his abrupt resignation and whether it had anything to do with attempts by President Donald Trump to interfere in the 2020 election. Pak had already said he would be willing to speak to the House Oversight Committee if he had clearance to do so after a trove of emails released in June shed new light on his final days on the job.