Georgia Trend Daily – July 23, 2021
July 23, 2021 GPB
Riley Bunch reports that after more than a decade of being barred from the ballot box, Macon resident Frances Jones can finally vote. The 49-year-old is one of hundreds of thousands of Georgians serving a probation or parole sentence that kept them from participating in elections.
July 23, 2021 Georgia Trend – Exclusive!
Sucheta Rawal reports, though the past year has unfolded as a rocky road for most food businesses, frozen desserts have continued to be a low-churn industry. Think about it – no one is in a bad mood after eating a cup of banana pudding ice cream!
July 23, 2021 Atlanta Journal-Constitution
Matt Kempner reports that shipping supply company Uline is hiring. Intent on adding about 100 employees at their Braselton warehouse, the company is luring candidates with starting pay of $24 an hour and the promise of a profit-sharing bonus north of $7,000.
July 23, 2021 Columbus Ledger-Enquirer
Mark Rice reports that the first female officer at the company that provides electricity to most of the Chattahoochee Valley has died. Jacqualyn "Jacki" Lowe, who worked for 41 years at the Southern Company, owner of Georgia Power and Alabama Power, died Sunday at St. Francis Hospital in Columbus, according to her obituary.
July 23, 2021 Atlanta Business Chronicle
Erin Schilling reports that Ernest Holmes graduated from Morehouse College in 2019. Now, he's returning as a computer science professor. The 23-year-old is part of the Google-In-Residence program, where Google engineers teach college courses.
July 23, 2021 University of Georgia
Charlie Bauder reports that University of Georgia leadership initiative will partner with seven new organizations over the next year to develop leaders equipped to address critical issues in communities across Georgia. "Strong communities must have leaders from all walks of life who can identify challenges and know how to build the right team to affect change," said Matt Bishop, director of the Fanning Institute.
July 23, 2021 Georgia State University
Michael Rohling reports that Georgia State University set a one-year fundraising record of $66.7 million in the fiscal year that ended June 30. More than 10,000 donors contributed during the year and helped the university surpass its previous one-year fundraising record of $51.2 million set in 2017.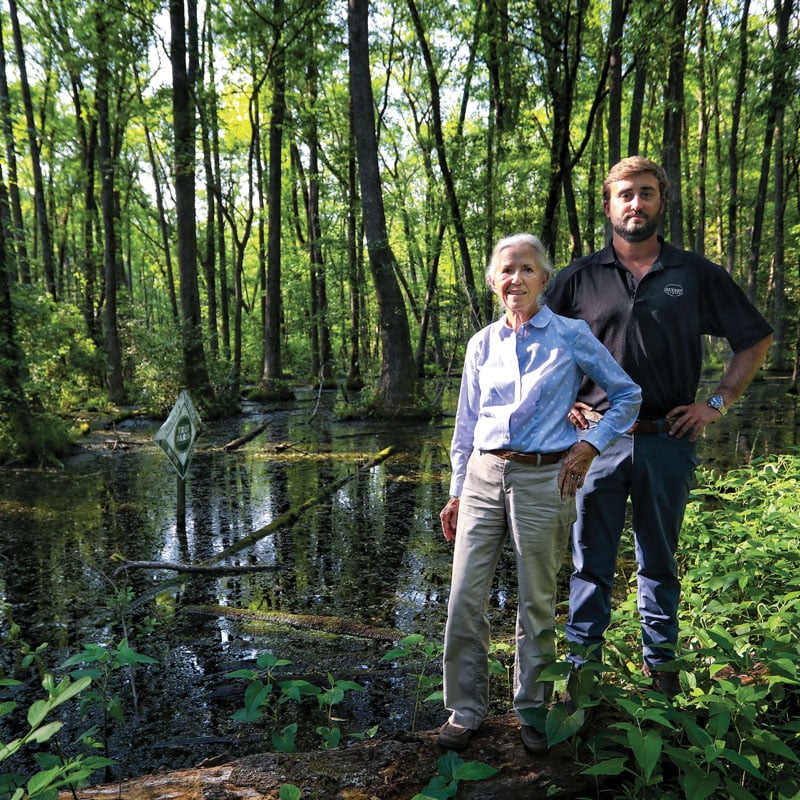 July 23, 2021 Georgia Trend – Exclusive!
Mary Ann DeMuth reports, next time you open a cereal box or retrieve a cardboard package from your front porch or pass a building under construction or check your cell phone or even take a breath, pause and consider that trees made it possible. Forestry impacts nearly every facet of our lives, and most of us don't realize Georgia's prominence in this vital industry.
July 23, 2021 Georgia Recorder
Ross Williams reports that the Georgia Department of Labor is paying more than $6.6 million a year for 21 career centers that have been closed to the public since March 2020, according to leases maintained by the State Properties Commission. In pre-pandemic times, the centers offered services like resume fine-tuning and job hunt help, but the department closed the doors of the brick-and-mortar havens for displaced workers last March as the pandemic began to reach across the state.
July 23, 2021 The Center Square
Nyamekye Daniel reports, Lt. Gov. Geoff Duncan has proposed giving Georgians tax credits for donating to their local law enforcement agency. The plan, dubbed the Law Enforcement Strategic Support (LESS) Crime Act, would set aside $250 million in state credits for residents and corporations who write a check directly to their local law enforcement agency.
July 23, 2021 Capitol Beat News
Dave Williams reports that Georgia House Speaker David Ralston has decided not to run for the U.S. Senate next year. Ralston, R-Blue Ridge, had been considering seeking the Republican nomination to challenge Democratic Sen. Raphael Warnock but has chosen instead to run for reelection to his Northwest Georgia House seat and, if successful, bid for another two-year term as speaker.
July 23, 2021 Atlanta Journal-Constitution
Patricia Murphy, Greg Bluestein and Tia Mitchell report that House Republicans are gathering today on the sweltering Georgia coast for more than rah-rah speeches and some fun in the sun. They'll convene for a key leadership vote that will help determine the direction of the state party.