Georgia Trend Daily – July 22, 2021
July 22, 2021 Georgia.org
Staff reports that the Georgia Department of Economic Development (GDEcD) announced today that the film industry recorded a blockbuster year in Georgia. During fiscal year 2021, the film and television industry set a new record with $4 billion in direct spending on productions in the state.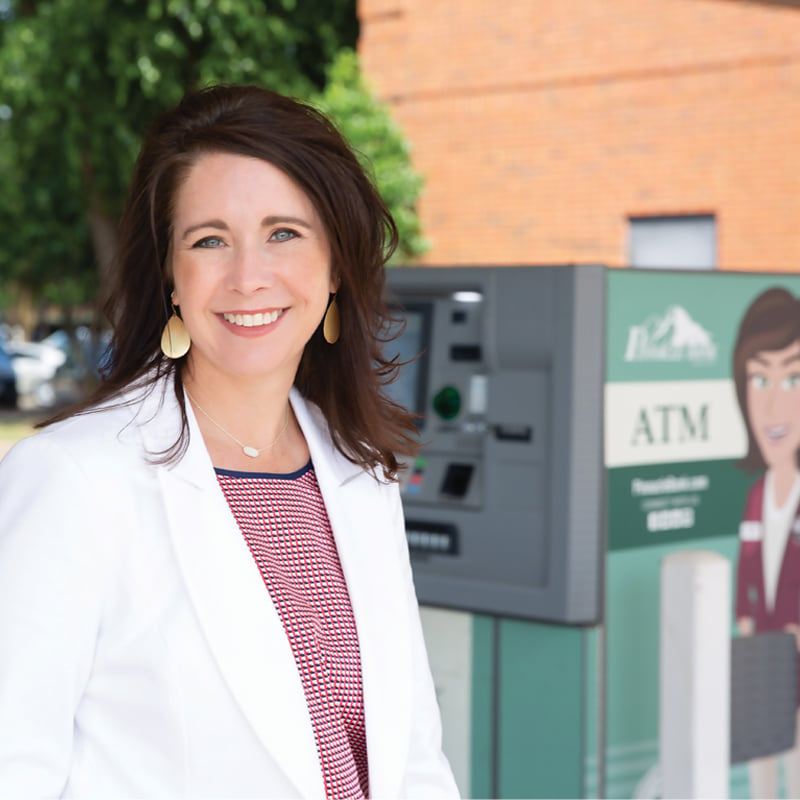 July 22, 2021 Georgia Trend – Exclusive!
Jennifer Hafer reports, hurricanes, earthquakes, wildfires – it's not uncommon for businesses to have contingency plans in place for disasters like these. But a pandemic? Turns out, banks were prepared for that, too.
July 22, 2021 Atlanta Journal-Constitution
Matt Kempner reports, here's another sign a thirsty world is rebounding from the pandemic: Coca-Cola Co. has regained the financial footing it lost last year when people hunkered down at home. The Atlanta-based beverage giant on Wednesday reported second-quarter revenue and profit soared above its 2020 results and even topped 2019, well before COVID-19 struck.
July 22, 2021 Georgia Historical Society
Patricia Meagher reports that Georgia Historical Society (GHS) recognized Colonial Group, Inc. as the latest honoree in the Georgia Business History Initiative with the dedication of a new historical marker in downtown Savannah. The marker recognizes the 100th anniversary of the company's founding by Raymond Demere in 1921.
July 22, 2021 Capitol Beat News
Dave Williams reports that Saturday will be a big day for Georgia's medical marijuana program. The Georgia Access to Medical Cannabis Commission announced Wednesday it will hold a public meeting in Walker County on Saturday to reveal which applicants will be licensed to grow marijuana in Georgia, convert the leaf crop into cannabis oil and sell the finished product to eligible patients.
July 22, 2021 Macon Telegraph
Caleb Slinkard reports, finding a nice, affordable place to live in Macon is not always easy, and its a challenge made more difficult by the pandemic and subsequent housing squeeze. But the Knight Foundation, Historic Macon and county leaders want to change that.
July 22, 2021 Albany Herald
Alan Mauldin reports that Albany Technical College's plan to revitalize its EMT/Paramedicine program got a shot in the arm this week with a grant of $30,000 for student scholarships. Albany Technical College's plan to revitalize its EMT/Paramedicine program got a shot in the arm this week with a grant of $30,000 for student scholarships.
July 22, 2021 GPB
Ellen Eldridge reports that mental health funding is desperately needed, especially in light of the COVID-19 pandemic, experts say, and House Speaker David Ralston is proposing a $7 million boost in the state's crisis system. The Department of Behavioral Health & Developmental Disability licenses a medically monitored short-term residential program of crisis stabilization units.
July 22, 2021 Marietta Daily Journal
Thomas Hartwell reports that Republican Devan Seabaugh has officially been sworn in as Georgia's representative of the state House District 34. The swearing in was an intimate affair — only Seabaugh, his wife Beth, Chief Superior Court Judge Rob Leonard and legal staff were in the courtroom for the action Wednesday evening.
July 22, 2021 Washington Post
Isaac Stanley-Becker reports, three months ago, Comcast responded to the passage of Georgia's sweeping voting law by saying, "Efforts to limit or impede access to this vital constitutional right for any citizen are not consistent with our values." That was then. On June 30, the telecommunications giant contributed $2,500 to Georgia's attorney general, Chris Carr, who has vigorously defended the law.
July 22, 2021 Atlanta Journal-Constitution
Maya T. Prabhu and Greg Bluestein report that Zell Miller's grandson is seeking to follow in the footsteps of the legendary politician by launching a campaign Thursday for Georgia's No. 2 spot with a promise to strengthen the HOPE scholarship program his grandfather championed. Bryan Miller said he will center his Democratic campaign for lieutenant governor on restoring the lottery-funded scholarship program "back to its original promise" promoted by his grandfather, who shepherded the scholarship through the Legislature during the first of his two terms as governor nearly 30 years ago.