Georgia Trend Daily – July 20, 2021
July 20, 2021 Saporta Report
Maria Saporta reports that the Chattahoochee Riverlands initiative is moving forward with a pilot project in Cobb County thanks to a $9 million gift from the Robert W. Woodruff Foundation to the Trust for Public Land. The 2.7-mile project, directly across from the City of Atlanta, stretches from Mableton Parkway northwards to I-285.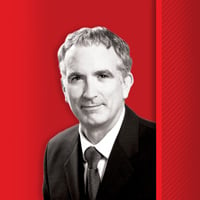 July 20, 2021 Georgia Trend – Exclusive!
Jeffrey Humphries reports, as we come out of the pandemic, Metro Atlanta's economy is poised for a jobs-filled recovery. From peak to trough, Metro Atlanta lost 13.6% of its jobs to the COVID-19 recession. But unlike the jobless recoveries that followed the last few recessions this is a jobs-plus recovery.
July 20, 2021 Atlanta Journal-Constitution
Matt Kempner reports that Patrick Esser, the longtime president and chief executive officer of Atlanta-based Cox Communications, will retire at the end of the year, the company announced Monday. Mark Greatrex, currently Cox Communications' executive vice president and chief sales and marketing officer, will succeed Esser.
July 20, 2021 GlobalAtlanta.com
Trevor Williams reports, fresh off a $5.5 million fundraising effort, Atlanta-based Liberty Defense is expanding into Europe to help airports there detect concealed weapons and threats. Liberty is working with N4R B.V., a Dutch consultancy with 20 years of aviation security experience, to make inroads with its HEXWAVE system.
July 20, 2021 Columbus Ledger-Enquirer
Nick Wooten reports that Carver High School graduate Kamau Marshall has landed a job in President Joe Biden's administration. The 34-year-old, who arrived in Columbus as a middle schooler and left for college, now serves as the Deputy Assistant U.S. Trade Representative for Media and Public Affairs.
July 20, 2021 WABE 90.1
Emma Hurt reports that a U.S. Senate Rules Committee held its first field hearing in two decades at the Center for Civil and Human Rights in downtown Atlanta Monday, as part of an ongoing Democratic push for federal voting legislation. An attempt to bring a federal voting bill up for debate last month failed in the Senate without Republican support, but Rules Committee Chairwoman Amy Klobuchar (D-Minn.) said she is committed to continuing the campaign — in part by drawing attention to state laws like Georgia's that would be superseded by federal legislation.
July 20, 2021 Washington Post
Bryan Pietsch reports that Twitter temporarily suspended Rep. Marjorie Taylor Greene (R-Ga.) for violating its covid-19 misinformation policy after she falsely claimed that the coronavirus was "not dangerous" for some people. A Twitter spokesperson confirmed Monday evening that the company had taken "enforcement action" on Greene's personal account for violations of its policies.
July 20, 2021 Capitol Beat News
Dave Williams reports that Georgia's top elected leaders vowed Monday to make the current spike in violent crime across the state and particularly in Atlanta a top priority. Gov. Brian Kemp announced Monday he will add crime to the General Assembly's agenda for a special session on tap this fall primarily to draw new legislative and congressional district lines.
July 20, 2021 Atlanta Journal-Constitution
David Wickert reports that a Henry County judge has dismissed a lawsuit that sought to overturn the runoff elections that gave Democrats control of the U.S. Senate. The lawsuit aimed to void the election of Georgia's Raphael Warnock and Jon Ossoff to the U.S. Senate.