Economy: Atlanta Rising
Metro Atlanta's economy is poised for a jobs-filled recovery.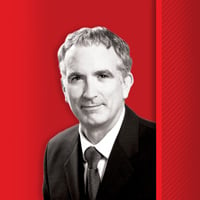 As we come out of the pandemic, Metro Atlanta's economy is poised for a jobs-filled recovery.
From peak to trough, Metro Atlanta lost 13.6% of its jobs to the COVID-19 recession. But unlike the jobless recoveries that followed the last few recessions this is a jobs-plus recovery. The region has already recovered 62% of lost jobs. Homebuilders, construction companies, grocers, couriers, trucking companies, logistics and distribution companies, finance and insurance firms, data processing and hosting firms, and the federal government have hired aggressively.
Leisure and hospitality, air transportation, and personal and laundry services are bouncing back more slowly, but even these industries are recovering. Because they play a big role in Atlanta's economy, the region's overall recovery lags the state's, but that will change. As the pandemic winds down, Atlanta will do very well. The deployment of 5G – the next generation of cellular networks – will benefit the region significantly. Business development, an educated workforce, innovation, above-average population growth and strong housing markets will underpin the metro area's post-pandemic growth.
In addition, the population's level of educational attainment exceeds the national average, providing essential talent to the area's innovation ecosystem. The Atlanta metropolitan statistical area (MSA) is dependent on two highly cyclical industries – distribution and new construction, both of which will outperform the overall economy.
The MSA has many high-tech jobs. In 2021, the area's high concentration of college-educated workers, business partners, cybersecurity firms, high-tech companies, innovation centers, national healthcare nonprofits and research universities will continue to attract technology companies in life sciences, software development, research and development, healthcare, professional and business services, and advanced manufacturing.
Atlanta's high-tech development depends on easy access to quality universities, especially university research centers that transfer new ideas and technologies to local businesses. For example, the innovation district around Tech Square has achieved the critical mass needed to entice high-tech companies to Midtown. This ecosystem attracts established tech companies, startups, research and development centers, service providers and venture capitalists. The vibrant district is booming, but sustaining growth will require additional talent. Changes in U.S. immigration laws and less extreme enforcement of existing ones will boost Atlanta's economic performance.
Compared to other large metropolitan areas with strong links to global markets, the costs of living and doing business in Atlanta are low. Companies and nonprofit organizations looking to lower costs will continue to relocate to the area. Access to workers, especially skilled labor, is vital and many companies are attracted to Atlanta due to its large and diverse labor pool. The talent pool is deep for occupations requiring a college degree and for those that don't. In addition, the high concentration of colleges and universities ensures a large supply of experienced faculty, newly minted college graduates and student interns.
Due to COVID-19, Atlanta's dependence on air transportation has been a negative economic factor. But looking beyond the virus crisis, recent and planned improvements at Hartsfield-Jackson Atlanta International Airport bode well for the region's growth. It has excellent access to mass transit. Extreme weather events capable of shutting down the airport are relatively rare. The area is an ideal location to operate corporate headquarters due to the airport's large number of direct domestic and international flights. Production sites near Hartsfield-Jackson and cold storage facilities appeal to manufacturers of perishable biomedical products that require cold storage and cold shipping. Lightweight, highly perishable or time-sensitive products are well suited to air transportation, so many high-tech production companies consider the extensive air cargo facilities at Hartsfield-Jackson to be essential to their operations.
The continued growth in U.S. and global gross domestic product in 2021 will support the industries that are strong in Atlanta, and in turn that growth will power Atlanta's economy. Atlanta will continue to develop as an inland hub for transportation, distribution and warehousing products. The connectivity of Georgia's ports to the interstate system, rail and air cargo is excellent. Among major U.S. metros, Atlanta is a relatively low-cost, low-risk place to operate a warehouse. A substantial amount of high-tech warehouse/distribution space is under construction, which will provide the capacity for additional growth of the area's transportation and logistics cluster.
It all bodes well for the region's economic recovery from COVID.