Political Notes: Ups, Downs and In-betweens
New laws take effect, new academic leaders and remembering prominent Georgians.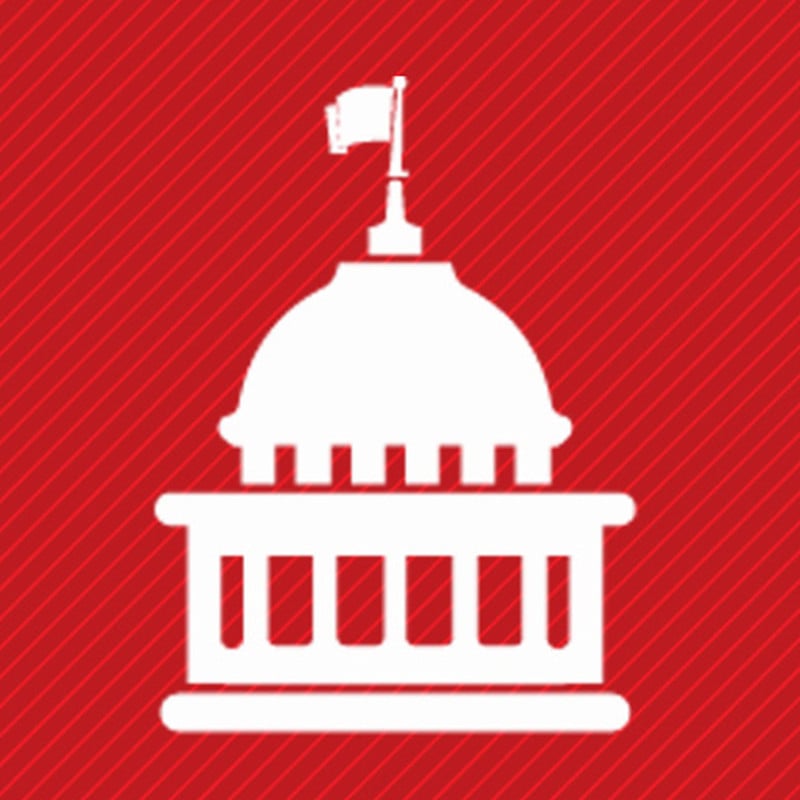 New Laws: Almost lost in the response and reaction to Georgia's controversial new voting bill were some wide-ranging bipartisan measures passed by the General Assembly and signed by Gov. Brian Kemp that take effect July 1.
HB 146 provides three weeks of paid parental leave for state government employees following the birth or adoption of a child or taking in a foster child. This tracks a similar federal measure passed in 2017. Several other states are passing comparable bills.
HB 534 is an effort to curb illegal street racing with higher penalties for racers, organizers or promoters. Street racing has become increasingly prevalent in and around Atlanta since the start of the pandemic. Under the new law, some violators could face suspension of their licenses.
HB 114 triples the yearly tax credit from $2,000 to $6,000 for those who adopt a child from foster care. The increased credit applies to any adoption since Jan.1 of this year and may be taken on 2021 taxes.
---
Notable Veto: Gov. Kemp vetoed SB 156, which would have established a chief labor officer position appointed by the legislature, curbing the power of the elected labor commissioner, Republican Mark Butler. Butler was criticized for his handling of pandemic unemployment claims. The bill passed the General Assembly with bipartisan support, but Kemp said it constituted infringements on the separation of powers guaranteed by the state constitution.
---
Nguyen in Statewide Race: State Rep. Bee Nguyen (D-Atlanta) is running for secretary of state, seeking to replace Republican Brad Raffensperger, who has been criticized by some in his party for refusing to invalidate former President Donald Trump's re-election defeat. If her bid is successful, Nguyen would be the first Asian-American candidate elected to a statewide nonjudicial public office.
Raffensperger has already drawn two announced Republican challengers, former Alpharetta Mayor David Belle Isle and former Treutlen County Probate Judge T.J. Hudson.
---
In Memoriam: Former U.S. Sen. David Gambrell, an Atlanta attorney, died in May after a brief illness. He was 91.
Gambrell was appointed to the Senate by then-Gov. Jimmy Carter in 1971 to fill the unexpired term of Georgia's longtime U.S. Sen. Richard Russell, upon Russell's death. He lost his bid for a full Senate term in 1972 to Sam Nunn.
Gambrell served as chair of Georgia's Democratic Party and was president of the State Bar of Georgia. He was honored in 2012 with the Outstanding Service Award of the American Bar Association.
Former State Rep. Henrietta Turnquest, a Democrat who represented DeKalb County from 1990 until 2002, has also died. She was 73. Turnquest, an attorney, was one of the first women of color to serve in the General Assembly and the first Black woman to serve in a top leadership position, as assistant floor leader for former Gov. Roy Barnes.
---
New Academic Leaders: Kimberly Ballard- Washington has been named president of Savannah State University, the oldest historically Black public university in the state, by the state Board of Regents. She has served as interim president since her predecessor, Cheryl Dozier, retired in 2019.
Ballard-Washington has been associate vice chancellor for legal affairs at the University System of Georgia and has served as interim president at Fort Valley State University and Albany State University. Chancellor Wrigley hailed her ability to advance the school's mission of helping more students attain their college degree.
At Kennesaw State University, Kathy "Kat" Schwaig, chief academic officer and provost, is the interim president. She succeeds Pamela Whitten, who left to become president of Indiana University.
At Georgia Highlands College, Dana Nichols, chief academic officer and provost, takes over as interim president July 7, succeeding Don Green.
---
In Memoriam: Former Chancellor of the University System of Georgia and longtime public servant Henry M. "Hank" Huckaby died in April at the age of 79. He was state budget director under former Gov. Zell Miller, commissioner of the state Department of Community Affairs, senior vice president for finance and administration at the University of Georgia and a member of the Georgia House of Representatives.
He was chancellor from 2011 until 2016. In a statement, Board of Regents Chair Sachin Shailendra said Huckaby "served Georgia for many years with distinction. His tenure as chancellor saw unprecedented advancement in student success and organizational efficiencies." Current Chancellor Steve Wrigley noted that Huckaby's work "was exemplary, both in our state and nationally, putting Georgia on a path to be a top public higher education system in the nation."
Huckaby was Georgia Trend's Georgian of the Year in 2015.