Georgia Trend Daily – June 25, 2021
June 25, 2021 Brunswick News
Gordon Jackson reports, while some areas of the country are slowly emerging from the pandemic, the Golden Isles is on pace to have an all-time record year for tourism. Glynn County tourism is 23 percent ahead of the pre-COVID 2019 numbers and 11 percent ahead of the best year ever, said Scott McQuade, president and CEO of the Golden Isles Convention and Visitors Bureau during its quarterly Partnership Meeting Thursday.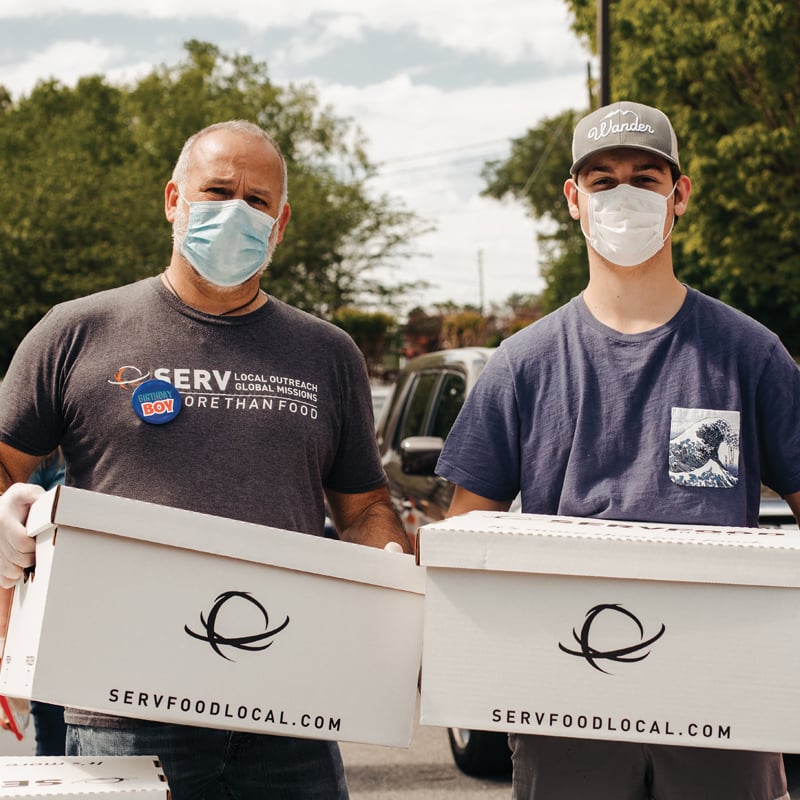 June 25, 2021 Georgia Trend – Exclusive!
Candice Dyer reports, from drought-ravaged Kenya to tornado-stricken Newnan, SERV International, with its headquarters in Canton, goes where the trouble is to distribute nutritious food boxes and so much more. SERV – a distinctive way to spell "serve," not an acronym – is a faith-based nonprofit that works through a network of partnerships to help meet people's basic needs.
June 25, 2021 Atlanta Journal-Constitution
Kelly Yamanouchi reports that Delta Air Lines shareholders voted Thursday morning in favor of a measure to require the company to report its climate lobbying activities, a move the company's board of directors was against. It's unusual for shareholders to vote against a board's wishes.
June 25, 2021 University of North Georgia
Clark Leonard reports that ten University of North Georgia (UNG) faculty members and industry professionals instructed teachers and high school students about cybersecurity through two academies this month. The academies are just one way UNG aims to address cybersecurity workforce shortages in a world of increasing cyber threats.
June 25, 2021 GPB
Grant Blankenship reports that downtown Macon business owner Anissa Jones and her husband, Deon Aken, are buying a home. If you ask their friend Shanita Davis, it's a really big deal. "Hallelujah!" Davis exclaimed as she embraced Jones outside the more than 100-year-old building Jones and Aken are buying on Cherry Street in downtown Macon.
June 25, 2021 Augusta Chronicle, Savannah Morning News
Abraham Kenmore reports that on Thursday, the Georgia Public Service Commission heard testimony from staff on the nuclear Plant Vogtle expansion, including significant delays and numerous quality issues with the construction. The hearing was in relation to the 24 Vogtle Construction Monitoring report on Unit 3 and 4 at the plant, which have been significantly delayed and come in over budget.
June 25, 2021 Georgia Recorder
Ross Williams reports that Georgia is set to cut off extended federal unemployment benefits by this weekend, threatening to end relief aid to more than 218,00 Georgians who used the money to get through the pandemic, according to a report from the National Employment Law Project.
June 25, 2021 Washington Post
Amy B. Wang reports that a Georgia judge on Thursday dismissed most of a lawsuit that alleged there were fraudulent mail-in ballots in Fulton County from the 2020 presidential election, dealing a potential blow to a group of local voters that has pushed to inspect all 147,000 absentee ballots cast in the state's largest county last November. Superior Court Judge Brian Amero on Thursday dismissed seven of the lawsuit's nine claims against Fulton County officials on the basis of Georgia's sovereign immunity laws.
June 25, 2021 Capitol Beat News
Dave Williams reports that New York's highest court Thursday suspended the law license of Rudy Giuliani, former President Donald Trump's personal lawyer, in large part because of false statements Giuliani made about last year's Georgia election results. The Appellate Division of the New York Supreme Court ruled that Giuliani, a former U.S. attorney and ex-New York City mayor, "communicated demonstrably false and misleading statements to courts, lawmakers and the public at large in his capacity as lawyer for former President Donald J. Trump and the Trump campaign in connection with Trump's failed effort at reelection in 2020."
June 25, 2021 Atlanta Journal-Constitution
Maya T. Prabhu reports, for more than a year, out-of-work Georgians have complained about delays in receiving their unemployment benefits to help sustain them during the pandemic. Those shortfalls have put a magnifying glass on the state's Department of Labor and a target on the back of the agency's commissioner, Mark Butler.