Organizations: SERV International
SERV International goes where the trouble is to provide food and much more.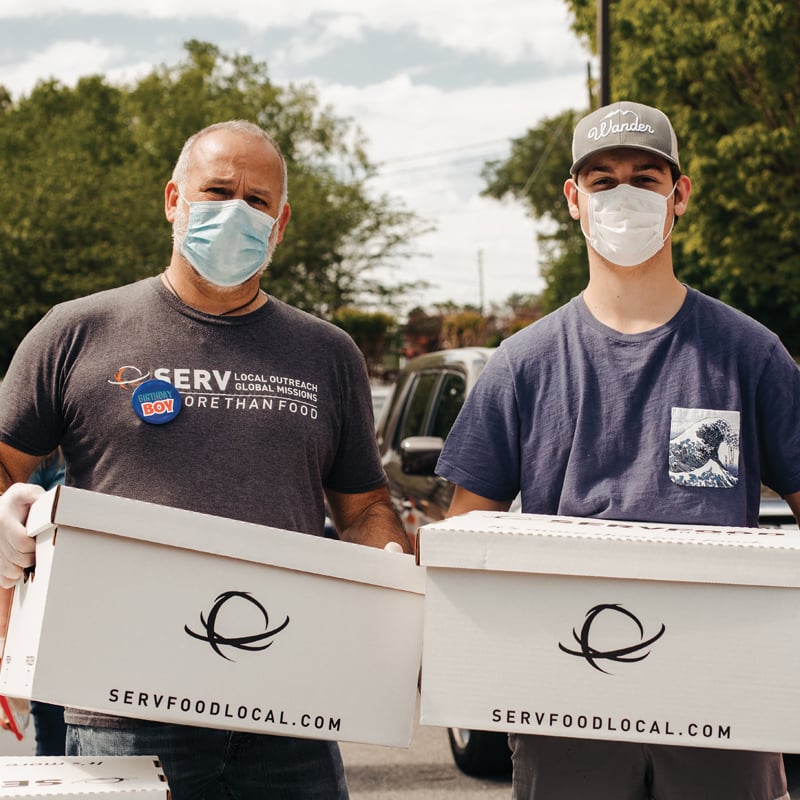 From drought-ravaged Kenya to tornado-stricken Newnan, SERV International, with its headquarters in Canton, goes where the trouble is to distribute nutritious food boxes and so much more.
SERV – a distinctive way to spell "serve," not an acronym – is a faith-based nonprofit that works through a network of partnerships to help meet people's basic needs.
"SERV has kept its focus on food, but it has led to so much more," says founder and CEO Steve Kasha, who established the organization in 2000 and describes the ripple effect that addressing food insecurity can have on creating stronger communities. "We build relationships with people who live in some of the most extreme conditions on the planet, and we keep going back."
The organization started in Kenya, delivering its first supplies in duffel bags but now sources food for Kenyans from local farmers.
"This helps us create jobs while responding to the food shortage," Kasha says, noting that the organization hired 427 farmers to produce 8.5 million meals. "The logic is that job creation will lead to food sustainability."
The group has also partnered with Vector Global Logistics, an Atlanta-based supply chain and logistics management company. Vector's donations are sent to farmer partners in Kenya and have funded more than 888,000 food parcels delivered to date.
Closer to home, SERV enlists church volunteers who pack parcels of groceries for people in need in metro high schools, the Cherokee Senior Center, the Cherokee Violence Center and areas hit by disasters, including New Orleans after Katrina and Newnan, following the recent tornado there.
"Together, we feed the world," says Enrique Alvarez, Vector's managing director, of the work they do with SERV.