Georgia Trend Daily – June 22, 2021
June 22, 2021 Georgia.gov
Gov. Kemp writes, while traveling across our state, I am proud to highlight how Georgia is the best place to live, work, and raise a family. Thanks to our strong, conservative policies, the Peach State economy continues to grow and thrive – despite a global pandemic.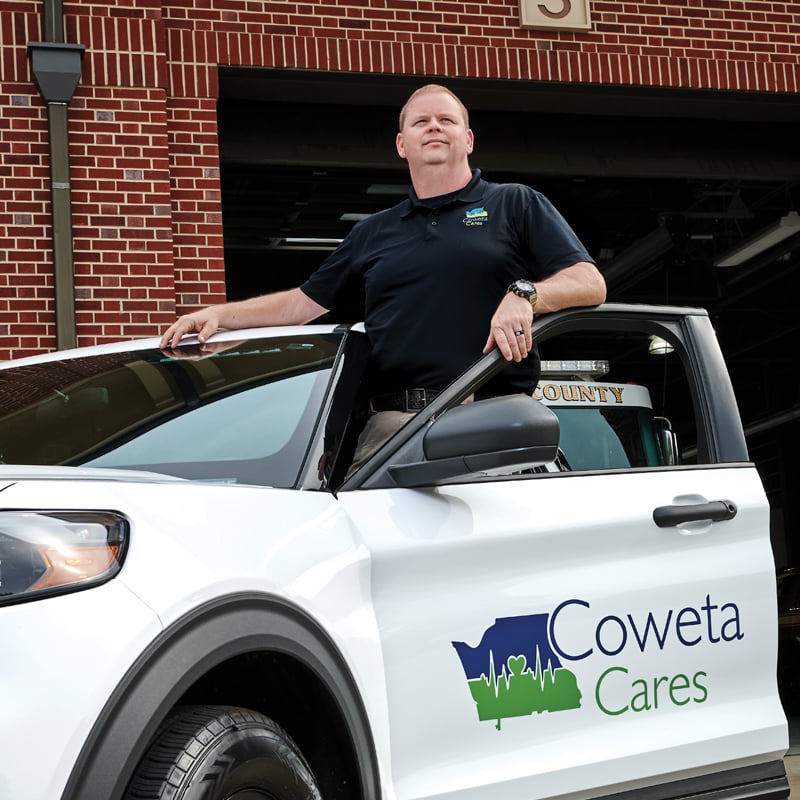 June 22, 2021 Georgia Trend – Exclusive!
Jennifer Hafer and Kenna Simmons report that last year presented a number of challenges for county governments – from helping keep citizens healthy and fed to tackling issues like diversity and inclusion. The 2021 Georgia County Excellence Awards are presented this year for projects in five counties that found creative solutions to these challenges and more.
June 22, 2021 Atlanta Journal-Constitution
Kelly Yamanouchi reports that Delta Air Lines plans to hire 1,000 pilots by next summer as it continues to recover from the effects of the COVID-19 pandemic. Last year, Atlanta-based Delta cut more than 1,800 pilots from its payroll through early retirement packages and put about 1,700 junior pilots on inactive status.
June 22, 2021 The Current
Kayla Guilliams reports that every Monday morning this swim season, beachgoers can find the Georgia Department of Natural Resources collecting samples of water at Coastal Georgia's most popular beaches on Tybee, St. Simons and Jekyll Islands. What are they testing for? Enterococcus, a type of bacteria found in the guts of all warm-blooded animals.
June 22, 2021 Athens Banner-Herald
Stephanie Allen reports that the Varsity's Facebook page reported Monday afternoon that the Athens location, on the corner of West Broad Street and Milledge Avenue, served its last chili dog on Sunday, June 20. While the location may be closing, the post hinted at a new location.
June 22, 2021 Brunswick News
Gordon Jackson reports that the Coastal Area Development Authority has been allocated $10 million through the CARES Act to create a loan program to support small businesses in the nine-county region. "These funds were awarded by the Economic Development Administration, not SBA," said Andrew Standard, CEO of CADDA.
June 22, 2021 GPB
Ellen Eldridge reports that the Centers for Disease Control and Prevention is awarding a $500,000 grant to Georgia State University's Prevention Research Center to help reduce vaccine hesitancy in the city of Clarkston. The GSU center is one of 26 prevention research centers that the CDC supports, Dr. Michael Eriksen said.
June 22, 2021 University of Georgia
Staff reports that researchers all over the world will have access to the University of Georgia's expertise in nuclear magnetic resonance, or NMR, thanks to a new infrastructure funded by a $40 million grant from the National Science Foundation. The Network for Advanced Nuclear Magnetic Resonance, or NAN, will allow researchers to access ultra-high field nuclear magnetic resonance spectrometers to study the structure, dynamics and interactions of biological systems and small molecules.
June 22, 2021 The Center Square
Nyamekye Daniel reports that the Job Creators Network has withdrawn its lawsuit against Major League Baseball for pulling its All-Star Game from Atlanta, officials announced Monday. The small business advocacy group sued on behalf of businesses in the metro Atlanta area, which it said potentially lost $100 million because the league decided to relocate the game to Denver.
June 22, 2021 WABE 90.1
Emil Moffat reports that Stone Mountain's image problem is increasingly becoming an economic one, too. The park, like most tourist attractions, saw a drop in visitors during the pandemic. But business at the park's hotels has been down, too, because of Stone Mountain's connection to the Confederacy.
June 22, 2021 Georgia Recorder
Stanley Dunlap reports that early two years after Alabama's Twin Pines Minerals publicly unveiled plans to mine heavy minerals near the Okefenokee Wildlife Refuge, the company says the project is still a top priority despite potential legal hurdles, and changing environmental rules that loom ahead of its proposal.
June 22, 2021 Albany Herald
Staff reports that Nakita Hemingway, a Gwinnett farmer and entrepreneur, formally announced her run for Commissioner of Agriculture for the state of Georgia in Troup County on Saturday. Hemingway, a cut-flower farmer, Realtor, and mother of four, chose to announce her candidacy on Juneteenth, a commemoration of the official end of slavery more than 2 1/2 years after President Lincoln issued the Emancipation Proclamation.
June 22, 2021 Atlanta Journal-Constitution
David Wickert reports that two metro Atlanta counties have won legal fees in an election lawsuit brought by former President Donald Trump. Election officials in Cobb and DeKalb counties sought the fees in a Trump lawsuit that sought to overturn the presidential election in Georgia. A hearing on those requests was set for this Friday.