Georgia Trend Daily – June 21, 2021
June 21, 2021 The Center Square
Nyamekye Daniel reports, looking to stretch taxpayers dollars, Georgia will give financial control of one of its highway expansion projects to a private company, officials said. The Georgia Department of Transportation (GDOT) said it would allow a private company to invest in its I-285 lane expansion project, expected to reduce traffic congestion in the metro Atlanta area.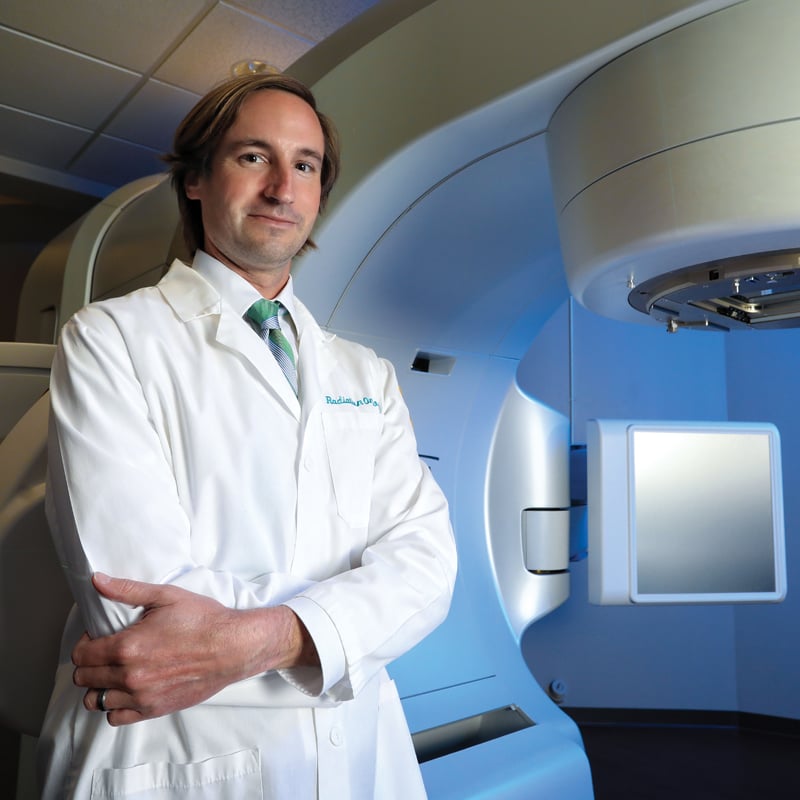 June 21, 2021 Georgia Trend – Exclusive!
Mary Anne Dunkin reports that the list of serious health problems caused or affected by COVID-19 is long and growing: heart disease, pneumonia, blood clots, liver and kidney failure – and now, less directly, cancer. Even though there is no evidence that COVID worsens cancer or increases its risk – at least not directly or in the short term – having cancer does increase the risk of COVID infection, particularly for those with weakened immune systems, says Dr. Jorge Cortes, professor and director of the Georgia Cancer Center at Augusta University.
June 21, 2021 Atlanta Journal-Constitution
Michael E. Kanell reports, as the state cuts off historically generous jobless benefits this week, many of Georgia's unemployed are still waiting for a hearing on whether they will be paid. The Georgia Department of Labor has disbursed more than $22 billion in unemployment benefits since March 2020, when the pandemic shutdowns triggered an avalanche of layoffs and the federal government responded with an unprecedented series of measures to support the jobless.
June 21, 2021 Gwinnett Daily Post
Curt Yeomans reports that Gwinnett County is getting a major funding grant from a national recycling organization to help boost recycling efforts in the county. The Recycling Partnership has awarded a $100,000 grant, which is backed by American Beverage's Every Bottle Back initiative, to the county and Gwinnett Clean and Beautiful.
June 21, 2021 Saporta Report
John Ruch reports that Georgia ranked in the bottom 13 of the 50 states on key child welfare measures heading into the pandemic, according to the 2021 edition of the Annie E. Casey Foundation's "KIDS COUNT Data Book" report. While No. 38-ranked Georgia and the nation still showed improvements on most measures, policy changes are needed to make sure the pandemic doesn't "erase nearly a decade of progress in child well-being," the foundation says.
June 21, 2021 Brunswick News
Lauren McDonald reports that a recent state GOP convention on Jekyll Island drew a record-setting number of attendees, but it revealed some potential capacity concerns to JIA officials. The event was the first of its size the Jekyll Island Convention Center has hosted since the start of the pandemic, and the convention's participation numbers, combined with the high amount of regular summer visitors to the island, brought to light potential space issues that could arise on Jekyll in the future.
June 21, 2021 Georgia Health News
Andy Miller and Rebecca Grapevine report, the corporate parent of a large Georgia insurer has agreed to pay a total of more than $140 million to two states over a billing dispute involving Medicaid pharmacy benefits. Ohio will receive $88 million and Mississippi $55 million from St. Louis-based Centene, which is the parent company of Peach State Health Plan, an insurer in the Georgia Medicaid program. Georgia may seek similar compensation.
June 21, 2021 Georgia Recorder
Stanley Dunlap reports that the court battle over a potential review of Fulton County's 145,000 absentee ballots cast last November is set to resume Monday with a push to dismiss a lawsuit that claims mishandled ballots and fraudulent votes factored into President Joe Biden's victory over Donald Trump in Georgia. Henry County Judge Brian Amero is set to hear Fulton County attorneys argue Monday that he should toss out a lawsuit filed by a group of voters led by self-described government watchdog Garland Favorito.
June 21, 2021 New York Times
Richard Fausset reports that in his 1980s prime, Herschel Walker, the Georgia college football legend, ran the ball with the downhill ferocity of a runaway transfer truck. There was no question about which way he was headed. But that was not the case this week, as Mr. Walker tweeted out a cryptic 21-second video that sent the state's political players into a frenzy of decoding and guesswork.
June 21, 2021 Capitol Beat News
Dave Williams reports that Georgia Secretary of State Brad Raffensperger put 101,789 potential voters on notice Friday that they're about to be purged from the state's voter rolls. Other than the regular monthly removals of voter files for felony convictions and death, this will be the first major cleaning up of the voter rolls since 2019.
June 21, 2021 Atlanta Journal-Constitution
Greg Bluestein reports that the chairman of the Georgia ethics commission is stepping down after nearly five years on the panel, setting the stage for a likely run for the U.S. House in the Atlanta suburbs. Jake Evans said Monday it has been a "supreme honor" leading the commission, though he didn't elaborate on his next step after his June 30 resignation.