Georgia Trend Daily – June 11, 2021
June 11, 2021 Georgia.gov
Staff reports that Governor Brian P. Kemp announced on June 10 that Plug Power, a leading global provider of hydrogen solutions, will invest $84 million in opening a green hydrogen fuel production plant in Camden County. Plug Power has deployed more than 40,000 fuel cell systems for e-mobility, delivering efficiency gains, fast fueling, and lower operational costs to their customers, and delivers 40 tons per day of hydrogen fuel to those customers.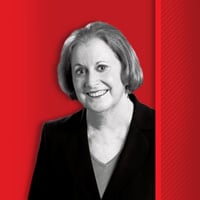 June 11, 2021 Georgia Trend – Exclusive!
Susan Percy writes, when I am feeling discouraged about the direction of Georgia's General Assembly and the lawmakers who passed an elections bill (SB 202) that is, at best, a solution in search of a problem and, at worst, an effort to make it harder to vote, I remind myself that the same group of legislators also voted, near-unanimously, to revamp the state's archaic citizen's arrest bill.
June 11, 2021 Atlanta Journal-Constitution
Andy Peters reports that a local real estate developer has under contract at least part of a 291-acre Westside rail yard, one of the biggest tracts of land in the city that is for sale. TPA Group, based in Atlanta, has made an initial payment to acquire at least some of the CSX Tilford Yard property, according to people familiar with the deal.
June 11, 2021 Capitol Beat News
Dave Williams reports that the University System Board of Regents Thursday selected a top administrator at Georgia Washington University in the nation's capital sole finalist for president of Georgia State University. Subject to a final board vote, M. Brian Blake will succeed outgoing Georgia State President Mark Becker next month.
June 11, 2021 Georgia Recorder
Ross Williams reports that school's out, the sun's up, and people everywhere are flocking to Georgia's beaches and mountains, but tourists could be in for longer check-in times in the hotel lobby or shorter hours at the tiki bar as some business owners say they can't find enough staff to meet demand.
June 11, 2021 WABE 90.1
Emil Moffatt reports that a federal judge in New York has ruled that a group representing small businesses lacks standing in its lawsuit against Major League Baseball and declined to issue a preliminary injunction that would have ordered baseball to move the game back to Atlanta. Job Creators Network sued baseball for moving the All-Star Game out of Atlanta in response to Georgia's new voting law, seeking to have the game moved back or more than $1 billion in damages.
June 11, 2021 Gainesville Times
Jeff Gill reports that Hall County has been awarded a $2 million federal grant for road improvements around the planned Northeast Georgia Inland Port in northeast Hall. The announcement was made in a press release Thursday, June 10, from Georgia U.S. senators Jon Ossoff and Raphael Warnock.
June 11, 2021 Brunswick News
Staff reports that record numbers of vehicles and heavy-duty machinery crossing state port docks on Colonel's Island are helping propel the Georgia Ports Authority to yet another record-breaking month. The numbers represent an increase in excess of 300%, port officials reported.
June 11, 2021 Atlanta Journal-Constitution
Tia Mitchell reports that Georgia projects totaling $138 million in spending are contained within a transportation and infrastructure package making its way through the U.S. House. The 39 projects include road improvements, transit expansion, and new construction of trails and greenways.