State of Mind: Courage and Change
Georgia has a history of courageous elected leaders whose actions have had far-reaching effects.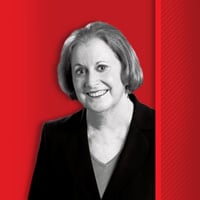 When I am feeling discouraged about the direction of Georgia's General Assembly and the lawmakers who passed an elections bill (SB 202) that is, at best, a solution in search of a problem and, at worst, an effort to make it harder to vote, I remind myself that the same group of legislators also voted, near-unanimously, to revamp the state's archaic citizen's arrest bill.
In doing so, they made Georgia the first state in the country to take such action. Every single member of the House voted for HB 479, and the representatives stood and applauded when Speaker David Ralston, an early supporter, announced the results. Subsequently, the bill passed in the Senate by a 52-1 vote, with Sen. Frank Ginn, a Danielsville Republican, the lone holdout.
Georgia's Original Citizen's Arrest Law was enacted in 1863 during the Civil War. The 2021 bill, whose chief sponsor was former Marietta Republican Rep. Bert Reeves, was proposed by Gov. Brian Kemp in February in response to the 2020 murder of Ahmaud Arbery, a Black man killed by three white men who claimed they were making a citizen's arrest because they suspected Arbery had committed a crime. The chilling video of the killing shocked the state and the nation and helped usher in the Black Lives Matter protests in the spring and summer of last year. All three men have been indicted on murder charges.
I suppose it could be said that voting for a bill that had strong bipartisan backing and support from top-level officials required little in the way of courage, but the point is that lawmakers – minus one senator – got it done and I am grateful for that. I hope they enjoyed the feeling of doing the right thing and being celebrated for it. May it lead to more courageous actions. We need as many of those as we can get.
And it's worth remembering that Georgia has a history of elected leaders who have performed acts of courage, some with unpredictable and far-reaching effects.
If you go back to 1961, the late Gov. Ernest Vandiver resisted considerable pressure from those who wanted him to shut down the University of Georgia (UGA) rather than allow two Black students, Charlayne Hunter-Gault and the late Hamilton Holmes, to enter. This past January, UGA celebrated the 60th anniversary of its desegregation and the breaking down of a barrier that today seems almost impossible to imagine.
Hunter-Gault, an esteemed journalist who has established an endowment at her alma mater to promote social justice, was at the center of that celebration. UGA is recognized as one of the country's top public universities, and Vandiver is remembered as a man who did the right thing when it mattered.
Not long afterward, the late Atlanta Mayor Ivan Allen Jr. risked his political future to testify before a U.S. Senate committee in favor of the public accommodations section of the Civil Rights Act of 1964. His forthright and courageous testimony helped Atlanta burnish its claim as the "city too busy to hate."
In the 1970s another Atlanta mayor, the late Maynard Jackson, insisted that minority firms be given a 20% to 25% share of the big construction pie that was the expansion of Atlanta's airport. He encountered resistance but stood his ground. The expansion, which turned Atlanta into an international hub, was completed ahead of time and under budget. It encouraged joint ventures between established white-owned firms and minority companies and cemented Atlanta's reputation as a powerful center for the construction industry and Black entrepreneurship.
Democratic Gov. Roy Barnes lost his chance for a second term in 2002 largely because he fought successfully to change the state flag, to minimize and then eliminate the Confederate battle flag image, a move critical to the state's national prominence.
More recently, former Republican State Rep. Allen Peake fought many in his own party, over several sessions, to make medical marijuana more accessible to those who need it.
Former Republican Gov. Nathan Deal alienated some supporters in 2016 when he vetoed a so-called "religious liberty bill" that would have legalized discrimination against the LGBTQ community and could have cost the state a big chunk of its film and TV activity. The fact that the entertainment industry has remained here and prospered attests to the wisdom of the veto.
Not all courageous actions are equal in difficulty, or even in results; but they are worth encouraging.