Georgia Trend Daily – June 10, 2021
June 10, 2021 Georgia.gov
Staff reports that on Wednesday, Governor Brian P. Kemp announced a collaborative initiative between the Technical College System of Georgia (TCSG), the Georgia Department of Education (GADOE), the Technology Association of Georgia (TAG), and Amazon Web Services (AWS) to provide cloud computing training and education to 5,500 learners statewide by 2024. Through this initiative, high schools and technical colleges in Georgia will offer cloud computing courses and credentials that align with skills needed to pursue in-demand technical careers.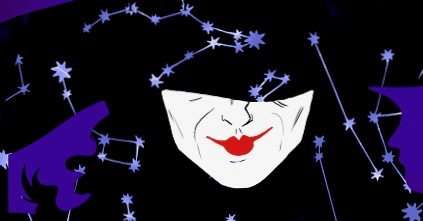 June 10, 2021 Georgia Trend – Exclusive!
Mary Ann DeMuth reports that today's students are increasingly encouraged to embrace science, technology, engineering and math (STEM) disciplines at early ages. But often they are mystified about math concepts, and their teachers struggle to help them learn.
June 10, 2021 Atlanta Journal-Constitution
Kelly Yamanouchi reports, with more goods being delivered to doorsteps by an increasing number of companies, shipping giant UPS is zeroing in on the most profitable types of deliveries and customers. "UPS operates in a large and growing marketplace," said CEO Carol Tomé said during an investor presentation Tuesday
June 10, 2021 Capitol Beat News
Dave Williams reports that the Port of Savannah is experiencing strong year-over-year growth despite the economic impacts of the coronavirus pandemic. Savannah handled 478,620 twenty-foot equivalent units (TEUs) of containerized cargo last month, an increase of 41.9% over May of last year, making it the second-busiest month in its history.
June 10, 2021 Cherokee Tribune Ledger-News
Staff reports that handmade rug and home furnishings company Jaipur Living has begun an expansion to its North American headquarters in Cherokee County that will double the size of the facility and is expected to create 64 jobs.
June 10, 2021 Columbus Ledger-Enquirer
Joshua Mixon reports that hundreds of workers are scheduled to be laid off as Campbell Soup Company closes its manufacturing facility in Columbus. According to Georgia Department of Labor's business layoff and closure listing, 294 Snyder's-Lance employees in Muscogee County are scheduled to be laid off in phases, beginning next month.
June 10, 2021 Georgia Health News
Andy Miller reports, for years, in rankings of health indicators by state, Georgia typically landed in the high 30s to low 40s. But never at the bottom. The Peach State, though, has been ranked 50th, ahead of only Oklahoma, in a comparison of states and Washington, D.C., on health care for seniors.
June 10, 2021 Saporta Report
David Pendered reports that when Georgia's state geologist wasn't satisfied with calculations submitted about how Trail Ridge may be affected by a proposed sand mine along the Okefenokee Swamp, he went to the source of numbers used in the calculations. Then he presented this source material to the applicant and asked the applicant to explain the figures it had provided in an application to dig the strip mine.
June 10, 2021 WABE 90.1
Molly Samuel reports that the U.S. Environmental Protection Agency and U.S. Army Corps of Engineers are revisiting a Trump-era rule that affects a proposed mine near Georgia's Okefenokee Swamp. Under the current version of the law, the controversial mine doesn't need any federal permits to be built.
June 10, 2021 Brunswick News
Gordon Jackson reports that State Rep. Steven Sainz, R-Woodbine, is asking the Georgia Department of Resources for clarity in its opinion about a proposed spaceport in Camden County. The request is the result of a letter sent by the Georgia Department of Natural Resources to Federal Aviation Administration and Camden County officials telling them to "conclusively presume our concurrence" if they do not get a response.
June 10, 2021 GPB
Sarah Rose reports that former Atlanta Mayor Kasim Reed is throwing his hat into the wide-open mayor's race, filing paperwork Wednesday morning to run again. Reed served as the 59th mayor of Atlanta from 2010 to 2018.
June 10, 2021 Atlanta Journal-Constitution
Patricia Murphy, Greg Bluestein and Tia Mitchell report, time and again, a faction of leading Georgia Republicans have shown they're more focused on re-litigating the 2020 results than the tough campaigns waiting for them in 2022. Donald Trump's grievances about his November defeat defined the GOP narrative of the January U.S. Senate runoffs, likely costing Republicans two Senate seats.