Comic books unlock math's mysteries for Muscogee County students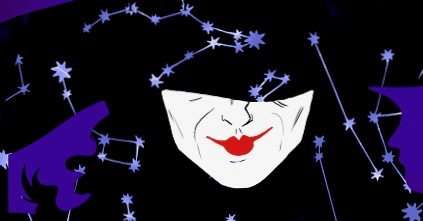 Today's students are increasingly encouraged to embrace science, technology, engineering and math (STEM) disciplines at early ages. But often they are mystified about math concepts, and their teachers struggle to help them learn. Fortunately an old-school medium is coming to the rescue to help solve math's mysteries. Columbus State University (CSU) math education professor Cindy Ticknor, who is also dean of CSU's Honor College, has penned three comic books designed to make math more engaging for students and teachers.
Her Newton's Nemesis series about The Mysterious I.D. Vide seeks to demystify fraction division. In the latest installment, its heroes work to solve a fraction division problem so they can save Newton the dog from the villain, Ms. I.D. Vide. Like Ticknor's two previous comic books, the new edition combines math, artwork and literature to connect with students of different backgrounds and provide an additional resource for teachers. She hopes the comic books give students the confidence to approach math problems and persevere.
The popular series is now in all 31 Muscogee County elementary schools along with schools across the U.S. Ticknor has also raised funds to donate 500 copies of the latest book to low-income schools.
Columbus-based artist and former CSU student Nathan Long designed the artwork for the comic books, which are available for purchase at mathcomichero.com.
In addition to offering innovative education and resources, CSU has become a major contributor to the Columbus region's economy, generating more than 3,000 jobs and a $290.5 million economic impact in 2019. Learn more about CSU and the ways Columbus has built a one-of-a-kind community in this month's feature, "Partnerships Drive Success."
Artwork by Nathan Long provided by CSU.
Do you follow us? Find us on Linkedin, Facebook, Twitter and Instagram.