Georgia Trend Daily – June 4, 2021
June 4, 2021 Georgia.gov
Staff reports that Governor Brian P. Kemp in partnership with Explore Georgia, the state tourism office within the Georgia Department of Economic Development (GDEcD), today announced the recipients of a special round of Tourism Recovery Marketing Grants. The Explore Georgia Tourism Recovery Marketing Grant program supports marketing efforts to bolster the recovery of Georgia's tourism industry from the COVID-19 pandemic.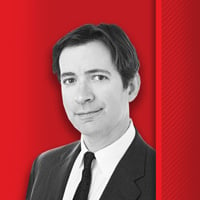 June 4, 2021 Georgia Trend – Exclusive!
Ben Young writes, Georgia continues to be recognized for its business-friendly environment, and it seems announcements about new manufacturing operations locating or expanding here are happening daily. But can the state provide the advanced workforce manufacturing now requires?
June 4, 2021 Atlanta Journal-Constitution
Michael E. Kanell reports that the number of Georgians filing for unemployment benefits last week was roughly the same as the week before. The state processed 24,622 jobless claims. That's well above pre-pandemic levels, when the number of weekly claims averaged less than 6,000.
June 4, 2021 Georgia Historical Society
Staff reports that on Saturday, June 5, 2021, in the first-ever televised broadcast of the Georgia Trustees Gala, David Abney, Executive Chairman of the UPS Board of Directors, and Juanita Powell Baranco, Executive Vice President and COO of Baranco Automotive Group, will be inducted by Georgia Governor Brian Kemp and the Georgia Historical Society as modern-day Georgia Trustees. It is the highest honor the State of Georgia can confer.
June 4, 2021 Capitol Beat News
Dave Williams reports that Cumming is the best place to retire in the United States, according to a study released by a New York-based financial technology company. The Forsyth County seat north of Atlanta scored 100 on SmartAsset's index of best places to retire based on tax burden, access to medical care and opportunity for recreation and social activity.
June 4, 2021 Saporta Report
Hannah E. Jones reports that Job Creators Network, a business lobbying and advocacy group that was co-founded by mega-retailer Home Depot's co-founder Bernie Marcus, filed a 21-page lawsuit against MLB for withholding business from metro Atlanta. Back in April, the baseball league moved its All-Star Game from Truist Park in Cobb County to Denver, Colo., in protest of Georgia's new voting law.
June 4, 2021 WABE 90.1
Lily Oppenheimer reports that Georgia's majority-white, governor-appointed Board of Education approved a resolution on Thursday that seeks to stop teaching what members call "divisive ideologies" in public schools. You wouldn't know by the resolution that most of the meeting was a debate of Critical Race Theory — which focuses on how historical inequities and racism continue to shape American society.
June 4, 2021 Savannah Morning News
Will Peebles reports that Sen. Rev. Raphael Warnock made a three-stop tour of facilities in the Savannah area on Thursday where he spoke about the importance of investing in infrastructure and his support for the American Jobs Plan and the U.S. Innovation and Competition Act. Warnock visited Georgia Ports Authority, the Seapoint Industrial Complex and the headquarters of JCB manufacturing in Pooler, all of which he pointed to as examples of crucial private sector businesses in the state.
June 4, 2021 Capitol Beat News
Dave Williams reports that the Georgia Department of Labor is continuing to score higher than comparable states in timely delivery of unemployment benefits despite a barrage of complaints from recipients of long delays. The Peach State ranks second in the nation among the 10 most populous states for processing claims in fewer than 21 days.
June 4, 2021 Georgia Recorder
Jill Nolin reports that the Biden administration has flagged another significant part of Gov. Brian Kemp's health care plan, with the latest federal pushback focused on the governor's plan to bypass healthcare.gov and send consumers directly to insurance companies or brokers. The setback comes as the governor awaits word on whether the state can move forward with a slight expansion of Medicaid for those who satisfy a work or activity requirement.
June 4, 2021 Atlanta Journal-Constitution
Greg Bluestein reports, if this weekend's state Republican convention is a test of Donald Trump's grip on the Georgia GOP, the former president may have aced it before it even began. The party chair is expected to breeze to another term thanks to Trump's endorsement.