Political Notes: Ups, Downs and In-betweens
A water-war victory for Georgia, new Stone Mountain leader and prominent politicians bow out.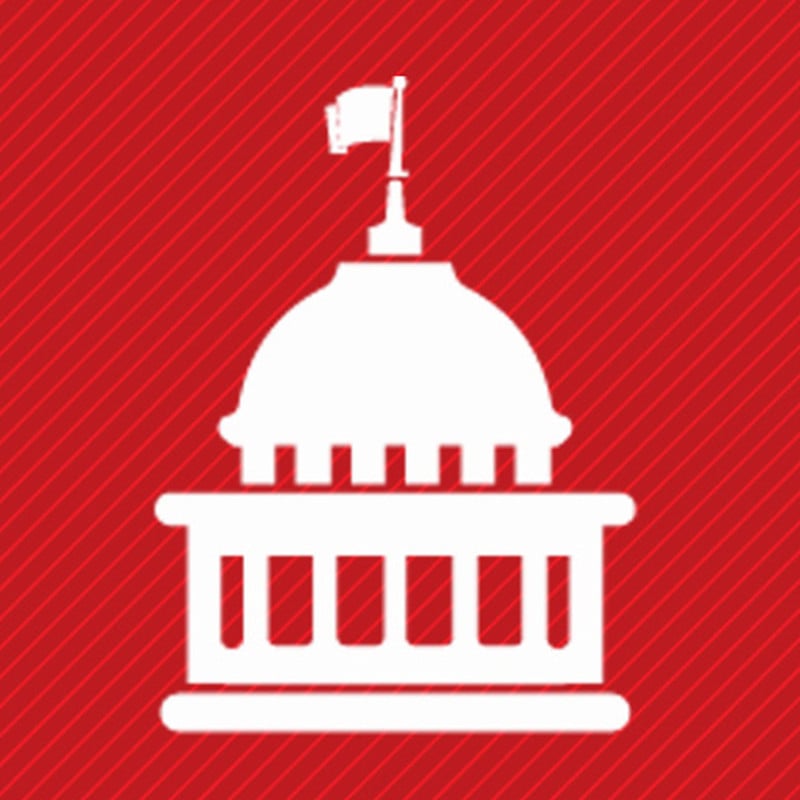 Water Wars Victory: The U.S. Supreme Court handed Georgia a welcome victory in its years-long battle with Florida over water rights. The justices unanimously dismissed Florida's case that claimed Georgia's overuse of water during a drought had ruined the oyster industry in Apalachicola Bay.
The court's newest justice, Amy Coney Barrett, wrote the decision, saying Florida "has not proved by clear and convincing evidence that the collapse of its oyster fisheries was caused by Georgia's overconsumption."
Georgia has been embroiled in water disputes with Florida and Alabama for many years and other water-related cases are pending in lower courts.
---
Collins Bows Out: Former U.S. Rep. Doug Collins, a Republican and staunch Donald Trump supporter who ran unsuccessfully for the U.S. Senate last year, will not run for office in 2022. He made the announcement on Facebook, saying, "… this is goodbye for now, but probably not forever. I do plan to stay involved in shaping our conservative message."
Some had speculated that he might might make another Senate run or challenge Gov. Brian Kemp. Collins was a member of the state House of Representatives before serving as Georgia's 9th District Congressional Representative from 2013 until January of this year.
---
No Tuition Hike: The University System of Georgia Board of Regents voted to freeze tuition and fees for the 2021-22 school year at the state's 26 public universities. This marks the second straight year tuition has not gone up.
Chancellor Steve Wrigley said in a statement, "USG over the past several years has remained committed to making public education as affordable as possible for students and their families while maintaining results that rank our campuses among some of the best in the nation."
---
Lawmaker's Retirement: State Rep. Mickey Stephens (D-Savannah) retired at the end of this year's legislative session due to ill health. He served his first term in the early 2000s, then was reelected in 2014; he was unopposed in the 2020 election.
---
Reeves to Tech: State Rep. Bert Reeves (R-Marietta) resigned his House seat to take a job as vice president for institute relations at Georgia Tech, his alma mater. Reeves, first elected in 2014, has been a floor leader for Gov. Kemp. He said on Facebook that he "will be leading the Ga. Tech team in government relations (federal, state, local) and economic development" and called it "an amazing opportunity."
---
Alford to Pay: Former state legislator and Board of Regents member Dean Alford will pay some $10.8 million, a result of a negotiated settlement after investors accused him of running a Ponzi scheme that defrauded them of millions, according to The Atlanta Journal-Constitution.
State prosecutors charged Alford in 2019 with fraud. The U.S. Securities and Exchange Commission (SEC) charged him last year with violations of the federal securities law after Alford, who owned Allied Energy Services, sold promissory notes to investors pledging high returns that did not materialize. The SEC said he used some of the money for personal expenses and some to pay off earlier investors.
---
Greene Raising Green: Georgia's 14th District Congressional Rep. Marjorie Taylor Greene (R-Rome) raised more than $3 million in the first three months of the year, according to the Federal Elections Commission.
A Rome News-Tribune analysis indicates that she has raised more than $5.9 million since her November election and that most of her contributions – some 90% – came from out of state.
Greene funded her 2020 congressional campaign mostly with her own money. Her incendiary rhetoric, including apparent advocacy of violence against Democrats and embrace of various conspiracy theories, resulted in her losing her House committee assignments.
---
New Stone Mountain Leader: Gov. Kemp named Athens pastor Rev. Abraham Mosley as chair of the Stone Mountain Memorial Association board. He becomes the first Black person to head the board that runs Stone Mountain Park, which includes the mammoth Confederate monument carved into the side of the mountain.
The carving and other tributes to the Confederacy have been the subject of controversy and demands for change. At his swearing-in ceremony, Mosley acknowledged the challenges but pledged to handle them.
---
Ossoff Heads Blue Green Council: Georgia's senior U.S. senator, Democrat Jon Ossoff, is chairing the Democratic Senatorial Campaign Committee's Blue Green Council, working to garner support for Senate candidates within the energy sector. The Democrats' infrastructure proposal includes a number of environmental initiatives.
"America can and must lead the world in clean energy production, scientific and technological innovation, and environmental sustainability," Ossoff said in a statement published in The Hill.
---
Atlanta Mayor Not Running: In an announcement that caught the city of Atlanta by surprise, Mayor Keisha Lance Bottoms said she will not run for a second term this fall.
Bottoms, an early supporter of President Joe Biden's candidacy, raised more than $500,000 for her re-election campaign at a March fundraiser featuring the president. She was among those vetted by the Biden team for the vice presidency and was rumored to be a likely choice for a position in the Biden Administration, which she has said she turned down.
She narrowly defeated former city council member Mary Norwood in a 2017 runoff for the mayor's job, succeeding Kasim Reed. Her term started with a massive ransomware attack that hit City Hall and an ongoing federal investigation of the previous administration. Then came the COVID pandemic and, in the spring and summer of last year, widespread protests aimed at racism and police brutality.
In recent months, violent crime in Atlanta has risen sharply, prompting criticism of Bottoms and her handling of public safety. She had already drawn opposition for the November race and her exit is expected to attract even more candidates.