Georgia Trend Daily – May 25, 2021
May 26, 2021 Savannah Morning News
Nancy guan reports that Gov. Brian Kemp announced on Tuesday the purchase of a 2,284-acre economic development site in Bryan County, marking the largest strategic purchase in state history. The sale, which was made in partnership with the State of Georgia and the Savannah Harbor-Interstate 16 Corridor Joint Development Authority (JDA), is expected to close on or before July 31.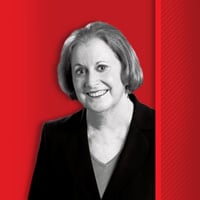 May 26, 2021 Georgia Trend – Exclusive!
Susan Percy writes, even if the intention of those who drafted, supported and voted for SB 202, now a Georgia law drastically changing how elections are conducted in the state, was simply to make those elections more secure – which I find hard to believe – surely it is time to recognize that's not what they have done. They've created a monster.
May 26, 2021 Atlanta Journal-Constitution
Kelly Yamanouchi reports that Hartsfield-Jackson International is preparing for 1.5 million people to pass through the airport over the six-day Memorial Day travel period starting Wednesday, and officials are warning that travelers should be prepared for crowds. Passenger traffic at the Atlanta airport has recovered to more than 70% of pre-pandemic levels, according to Balram Bheodari, the interim general manager.
May 26, 2021 Brunswick News
Hank Rowland reports that an investment the Georgia Ports Authority made in Glynn County in 1962 is continuing to pay off. That's the year it paid $1.2 million for Colonel's Island, today the second busiest port in the U.S. for total Roll-on/Roll-off cargo and second busiest for Ro/Ro imports in the United States.
May 26, 2021 Georgia Recorder
Stanley Dunlap reports, with the shipwrecked Golden Ray's removal equipment repaired, salvage crews continue to get ready to resume their work removing the car carrier following a May 14 blaze in St. Simons Sound. The U.S. Coast Guard and St. Simons Sound Incident Response team said Tuesday that they are still waiting to determine when cutting will restart on the remaining 300 feet of the vessel that capsized off the Georgia coast in September 2019.
May 26, 2021 The Center Square
Nyamekye Daniel reports that Gov. Brian Kemp has directed $5 million from his emergency fund to the Georgia Department of Public Safety to help curb crime in Atlanta. Kemp said the department must use the money to continue the state's efforts to curtail street racing, human trafficking and gang violence.
May 26, 2021 Gainesville Times
Jeff Gill reports that State Sen. Butch Miller, R-Gainesville, officially launched his campaign Tuesday, May 25, for lieutenent governor. "I want to protect the conservative policies and conservative values that are clearly working for Georgia," he told The Times in a phone interview.
May 26, 2021 Fox 5 Atlanta
Staff reports that the leader of the House Republicans Conference has condemned Georgia Rep. Marjorie Taylor Greene for statements comparing people who received the COVID-19 vaccine to Jewish people during the Holocaust. In a statement, House Republican Leader Kevin McCarthy called Greene's tweets "wrong" and "appalling."
May 26, 2021 Atlanta Journal-Constitution
Greg Bluestein reports that Gov. Brian Kemp signed an executive order Tuesday that bans the state government from requiring proof of vaccination against the coronavirus, joining other Republican-led states in restricting the use of so-called "vaccine passports."