State of Mind: The Backlash
The speed and intensity of the response to the state's new elections law have been surprising.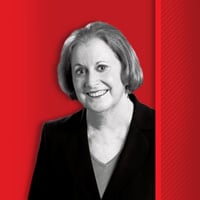 Even if the intention of those who drafted, supported and voted for SB 202, now a Georgia law drastically changing how elections are conducted in the state, was simply to make those elections more secure – which I find hard to believe – surely it is time to recognize that's not what they have done. They've created a monster.
The law makes it harder for all citizens – or hard-working Georgians, as Capitol folks like to say – to exercise their right to vote, most particularly people of color or those who are poor or lack transportation.
Shortening the time voters can request absentee ballots, limiting the number and locations of ballot drop boxes and taking power from local officials does not work to voters' advantage. It simply makes it harder for us to be active participants in our democracy. And, of course, there's the real doozie: the mean-spirited prohibition on handing out water or food to people waiting in line to vote. It all reads a lot more like voter suppression than election security.
The bill was cobbled together from scores of proposed measures, apparently with liberal use of chewing gum and duct tape to bind its requirements and restrictions into something supporters hoped would resemble thoughtful legislation. It doesn't. And the fact that it was signed into law by Gov. Brian Kemp within an hour of passing, behind closed doors (as a Black female legislator, Democratic Rep. Park Cannon, was arrested outside those doors, seeking admission) makes it seem like proponents hoped nobody would notice what they did.
But people noticed. The response has been lawsuits challenging the law and calls for economic reprisals and boycotts against major Georgia corporations that did not speak out forcefully against the bill before or immediately after it was passed.
Some of the same companies that stood up for removal of the Confederate imagery from the Georgia state flag years ago and more recently lobbied successfully against anti-LGBTQ legislation and were outspoken in their support of social justice and the Black Lives Matter movement, were silent or pretty tepid in their comments.
Many may have been waiting to see what emerged as the final legislative product before crafting their statements. Others seemingly chose to look the other way.
Delta Air Lines CEO Ed Bastian said his company worked behind the scenes to effect changes but called the resulting law "unacceptable." Coca-Cola CEO James Quincey termed the legislation "wrong" and "a step backwards." Coca-Cola and Delta, both companies with a solid track record on diversity and inclusion, bore much of the brunt of the initial backlash.
I suspect many companies, though, were taken by surprise at the speed and intensity of the response. I believe they badly misjudged the situation and failed to realize how drastically this past year, with the combination of the pandemic and its effects, the racial justice movement, and the concurrent increase in the power and prevalence of social media, has changed everything. There is no place to hide.
Other states are considering or will soon be considering some voting changes of their own and are watching closely. The Biden Administration and Congressional Democrats are working to pass voting rights legislation – the John R. Lewis Voting Rights Act, named for the late Georgia Democratic Congressman and Civil Rights hero, and the For the People Act.
Widespread negative response to Georgia's law may well influence Washington lawmakers as they debate the proposed federal laws. At least two out-of-state companies planning investments in Georgia have been publicly critical of SB 202.
Meanwhile, opposition to the law within our state is not likely to disappear. People are speaking out – not just the individuals and organizations you might expect to hear from but ordinary "hard-working Georgians." Criminalizing the act of handing out water to people waiting in a voting line was a bridge too far.
There will be acts of civil disobedience aimed at that provision when the next elections come up. There is already talk of people ready to get into some "good trouble," as the late Rep. Lewis called it, willing to risk arrest to assist thirsty voters.
The courts will certainly have a say in all this, maybe the final one. But I'd like to think Georgia lawmakers would take a hard look at the consequences of the law – intended and unintended – and reconsider it next year.