Georgia Trend Daily – May 24, 2021
May 24, 2021 Columbus Ledger-Enquirer
Michael Wilner and Tim Chitwood report that President Joe Biden awarded his first Medal of Honor on Friday to retired Army Col. Ralph Puckett Jr., a veteran of the Korean War and a Columbus resident. Puckett, 94, intentionally ran across open enemy lines and drew machine gun fire to allow Rangers in his company to maneuver for attack, Biden said in recognizing Puckett, who survived a series of heavy enemy assaults.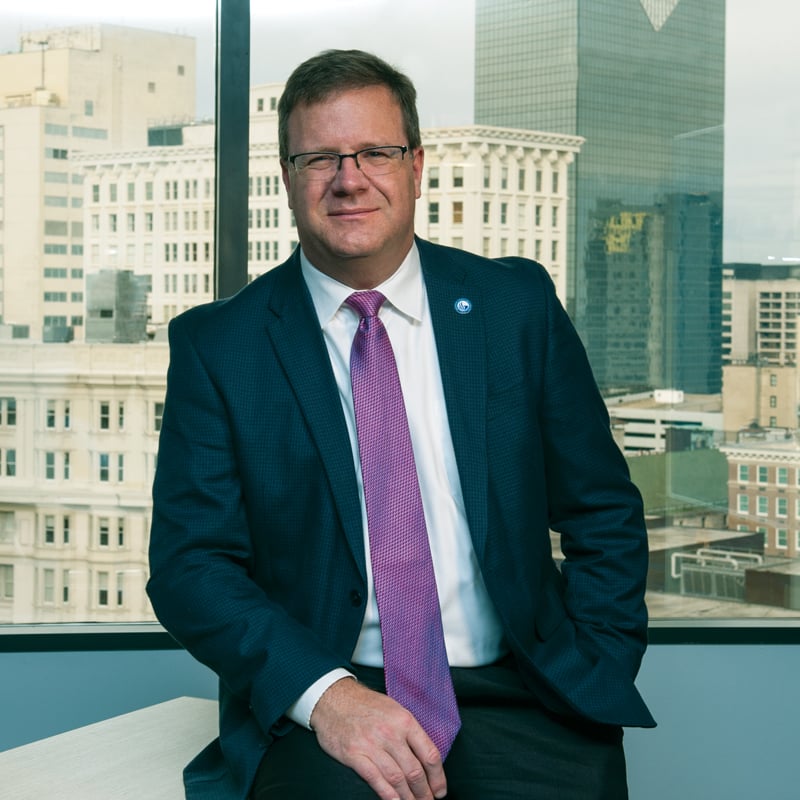 May 24, 2021 Georgia Trend – Exclusive!
Betty Darby reports that a master of business administration, or MBA, has long been considered the gold standard in business credentials. That thinking seems to have gained support during the COVID-19 pandemic, as the period of economic instability offered opportunities for resumé building with a degree that documents career aspirations and abilities.
May 24, 2021 Atlanta Journal-Constitution
Michael E. Kanell reports, as his six restaurants started ramping up for a post-pandemic world, Brian Will was struggling to find employees, so he went with the classic economics response for hard-to-find things. He paid more.
May 24, 2021 Rome News-Tribune
Doug Walker reports that a crowd of trail advocates from Alabama, Georgia and North Carolina joined together on the steps of the Hearn Inn as outgoing Georgia Pinhoti Trail Association President Rick Moon read the proclamation from Gov. Brian Kemp. Cave Spring Mayor Rob Ware said he never fully understood the significance of Cave Spring's location on the Pinhoti Trail until the day he talked with a thru-hiker having lunch in a local restaurant.
May 24, 2021 Capitol Beat News
Dave Williams reports that Georgia's two U.S. senators are urging Senate leaders to fast-track legislation aimed at preventing shortages of semiconductors, citing next week's temporary closure of the Kia plant in West Point for the lack of those electronic components. Semiconductors are vital to the approximately 340,000 Kia cars manufactures in Georgia each year.
May 24, 2021 Brunswick News
Hank Rowland reports that college and technical education in Brunswick and students seeking grants will receive a boost from federal funding championed by Georgia's two senators in Washington. Students attending College of Coastal Georgia, Coastal Pines Technical College or any other college in the state will benefit from the funding.
May 24, 2021 The Center Square
Nyamekye Daniel reports that Georgia will use $95 million in federal aid to cover child care costs for about 50,000 children, officials announced this week. The money for the program comes from the federal Coronavirus Response and Relief Supplemental Appropriations Act, which was signed into law in December by former President Donald Trump.
May 24, 2021 Newnan Times-Herald
Sarah Fay Campbell reports that two Georgia legislative study groups have been appointed on issues that are significant to Cowetans. Georgia House Speaker David Ralston announced on Wednesday the creation of the House Working Group on Rising Costs of Construction Materials.
May 24, 2021 Covington News
David Clemons reports that State Rep. Timothy Barr said he's the man who can keep up Jody Hice's work in Congress. Barr, 40, announced his candidacy late last week for the Republican nomination for the 10th District seat in Congress.
May 24, 2021 Georgia Recorder
Stanley Dunlap reports that a Henry County Superior Court Judge will give a group of Georgia residents claiming many fraudulent votes were cast in the November election the ability to review 145,000 Fulton County absentee ballots. Judge Brian Amero ruled Friday in favor of nine plaintiffs that Fulton election officials must unseal ballots challenged by a group led by Garland Favorito, a self-styled government watchdog who will hire the firm to conduct the review.
May 24, 2021 Atlanta Journal-Constitution
Patricia Murphy, Greg Bluestein and Tia Mitchell report that it might be time to add another name to the list of potential U.S. Senate candidates in Georgia. With no real heavy hitters in the GOP race against U.S. Sen. Raphael Warnock yet, House Speaker David Ralston has been said to be considering a bid.