Georgia Trend Daily – May 20, 2021
May 20, 2021 Albany Herald
Staff reports that Gov. Brian Kemp has announced that IC Biomedical, a producer of cryogenic freezers, will make a multimillion-dollar investment in opening an advanced manufacturing facility near Cartersville. As demand for medical-grade freezers continues to surge, the facility will deliver more than 80 jobs to Bartow County.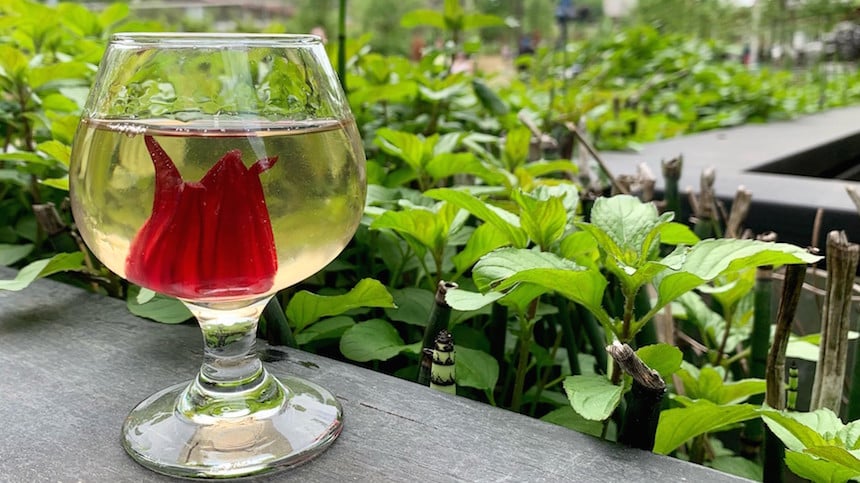 May 20, 2021 Georgia Trend – Exclusive!
Sucheta Rawal reports, more than a year into the pandemic, we have somewhat gotten accustomed to working and socializing virtually. While nothing can replace the warmth of a face-to-face interaction, many people are still getting comfortable meeting in a group setting.
May 20, 2021 Atlanta Journal-Constitution
Matt Kempner reports that Georgia is ahead of most states in cutting carbon emissions blamed for climate change, putting it closer to a new White House target of a 50% reduction in the U.S. by 2030 from 2005 levels. The not-so-good news: Georgia still has a long way to go and only nine years to get there if the cuts become mandatory for the nation.
May 20, 2021 Capitol Beat News
Dave Williams reports that Georgia's film industry is setting records even as the coronavirus pandemic continues dampening activity in other economic sectors. Movies and TV productions filmed in Georgia generated $101 million in wages for members of the International Alliance of Theatrical Stage Employees during the first quarter of this year, Lee Thomas, the state Department of Economic Development's deputy commissioner for film, music and digital entertainment, told members of the agency's board Wednesday.
May 20, 2021 University of Georgia
Maria M. Lameiras reports that after nearly 16 months, COVID-19 -related restrictions are lifting across the nation, breathing life back into the hospitality industry as people return to dining out at restaurants and traveling for both business and pleasure.
May 20, 2021 Augusta Chronicle
Tom Corwin reports that expanding Medicaid in Georgia to cover more people would not only increase health coverage, it would also boost employment, according to a new analysis. Recent federal legislation sweetens the deal even more for the 14 states like Georgia that have not done it and could bring billions to the state's economy, the study found.
May 20, 2021 Georgia Health News
Andy Miller reports that the state's Medicaid agency is setting up plans for a health insurer bidding competition that will award a new multibillion-dollar medical contract. "We'll be looking for the best bang for the buck,'' Frank Berry, commissioner of the Georgia Department of Community Health (DCH), said last week at an agency board meeting.
May 20, 2021 GPB
Stephen Fowler reports that the fight over Georgia's sweeping 98-page voting law has moved from the legislature to the courts, as a number of civil rights and voting rights groups have filed lawsuits challenging various parts of the omnibus as unconstitutional and in violation of the Voting Rights Act.
May 20, 2021 Capitol Beat News
Beau Evans reports that labor advocates and state lawmakers in Georgia called on Gov. Brian Kemp Wednesday to reverse his decision to end expanded federal unemployment benefits next month, saying the move would hurt low-wage workers during the COVID-19 pandemic. The governor's announcement last week that he will end the extra federal $300 monthly unemployment checks on June 26 sent shock waves through many Georgia communities where unemployed workers have relied on the added benefit for months to cover rent, food and utility bills.
May 20, 2021 Gainesville Times
Jeff Gill reports that State Sen. Butch Miller, R-Gainesville, said Wednesday, May 19, he has filed paperwork laying the groundwork for a run for lieutenant governor. He said he has filed a declaration of intent with the state and that he plans to make a formal announcement later.
May 20, 2021 Atlanta Journal-Constitution
Patricia Murphy, Greg Bluestein and Tia Mitchell report that Secretary of State Brad Raffensperger has become the full-time scapegoat for former President Donald Trump and the Georgia GOP, who all falsely claim the secretary of state somehow stood by while the 2020 elections were rigged against Trump. But Raffensperger was in friendly territory Tuesday when he spoke to the Rotary Club of Gwinnett County, where he confirmed again that he's running for reelection in 2022.