Georgia Trend Daily – May 19, 2021
May 19, 2021 Georgia.org
Staff reports that Governor Brian P. Kemp announced on May 18 that FanDuel Group, a leading sports-tech entertainment company, will invest more than $15 million in opening a technology campus in Atlanta, creating more than 900 jobs over the next five years. This new state-of-the-art facility will primarily focus on supporting the company's product development, tech, and IT operations.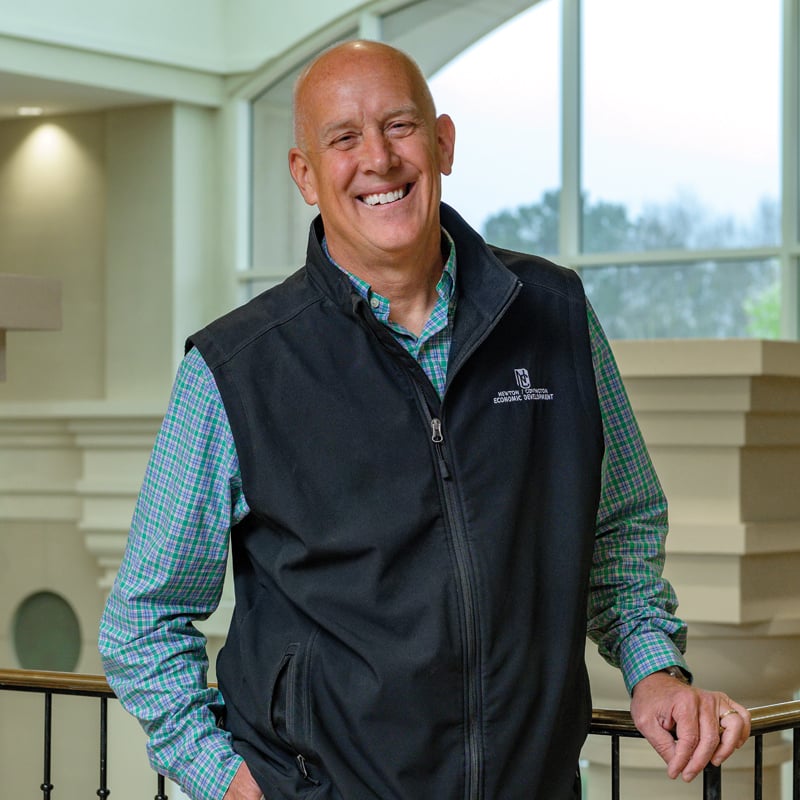 May 19, 2021 Georgia Trend – Exclusive!
Amy Bonesteel reports, it's 7 p.m. on a February Saturday night on Covington's town square during the pandemic, and the frosty air is buzzing with activity. Parking is scarce, trees twinkle with lights and eateries City Pharmacy and The Social Goat Tavern have lines out the door – with everyone socially distant and masked.
May 19, 2021 Atlanta Journal-Constitution
Tamar Hallerman reports that new federal guidance on masks is complicating the already knotty decisions metro Atlanta employers face about whether, how and when to bring workers back to the office. The Centers for Disease Control and Prevention said last week that fully vaccinated Americans can forgo masks and social distancing in most indoor and outdoor settings.
May 19, 2021 Georgia Recorder
Stanley Dunlap reports that in the coming months, Georgia Power and its parent company Southern Co., and consumer advocacy organizations will make their cases before the Public Service Commission for how much of Vogtle's ballooned unit 3 costs should be passed onto electric consumers' bills. The next ratepayer hearing on who will pay for the massive nuclear plant expansion project is scheduled for mid-October.
May 19, 2021 GlobalAtlanta.com
Trevor Williams reports that during the pandemic, many companies were just trying to survive, let alone market their goods and services to foreign buyers. Yet the annual Atlanta Metro Export Challenge grant winners in 2020 proved that opportunity abounds for export sales with the right level of support, even in the most uncertain times.
May 19, 2021 WABE 90.1
Molly Samuel reports that U.S. Supreme Court has decided one case in the fights between Georgia and its neighbors over water. Earlier this year, the high court sided with Georgia, denying Florida's request to limit water use here.
May 19, 2021 Brunswick News
Hank Rowland reports that Georgia's commercial shrimping industry will benefit from the $159 million USDA will spend on commodities on behalf of food assistance programs and other food giveaway charities. The U.S. Department of Agriculture announced it will spend $25 million of the total on the purchase of shrimp harvested in the Gulf and South Atlantic.
May 19, 2021 Capitol Beat News
Beau Evans reports that Georgia lawmakers are eying proposals to increase the amount longstanding state legislators receive in retirement benefits once they leave office, potentially upping the monthly payout by hundreds of dollars. Four retirement bills filed late in the 2021 legislative session call for increasing the formula for calculating lawmakers' retirement benefits, tweaking the pension allowance for the Georgia House speaker and shifting business-court judges to a different payment tier.
May 19, 2021 Atlanta Journal-Constitution
Greg Bluestein reports that Republican Brian Kemp narrowly won the closest Georgia gubernatorial election in decades in 2018 after a grueling contest against energized Democrats who defined him to a giant chunk of electorate before he could do so himself.