Political Notes: Ups, Downs and In-betweens
Elections law fallout, a new state Supreme Court chief justice and Georgia's U.S. senators honored.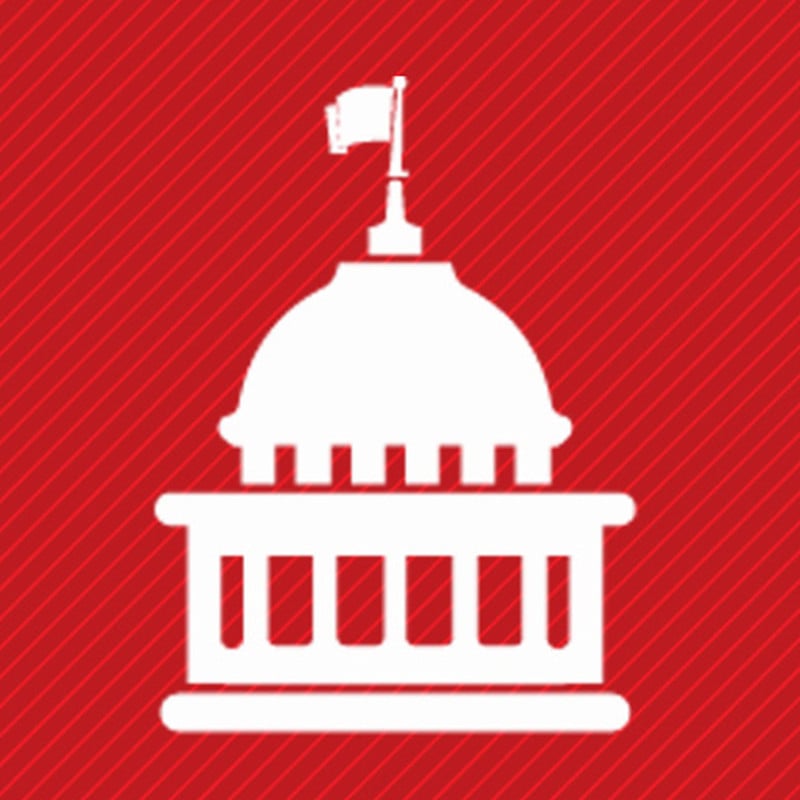 Elections Law Fallout: Local and national response to SB 202, which makes extensive changes to voting in Georgia, came swiftly and fervently after it was passed by the General Assembly and, within the hour, signed into law by Gov. Brian Kemp. The law adds voter ID requirements, limits the number and location of absentee ballot drop boxes, allows state takeover of local elections and makes it a crime to offer food or drinks to anyone waiting in line to vote.
The subsequent arrest of Rep. Park Cannon (D-Atlanta) by state troopers sparked further outrage. She was charged with two felonies for knocking on the governor's office door, seeking admission to the signing.
Multiple lawsuits challenging the elections law followed, as did calls for boycotting businesses from both Democrats and Republicans.
---
Show of Solidarity: Her Georgia House Democratic colleagues stood in solidarity with State Rep. Bee Nguyen (D-Atlanta), the first Vietnamese American elected to the House, the day after the killings of six women of Asian descent in Metro Atlanta massage spas.
Just the day before, first-term State Sen. Michelle Au (D-Johns Creek), the first Chinese American elected to the Senate, called on the state to do more to protect Asian Americans in Georgia, noting a 150% increase nationally in hate crimes against Asians and Asian Americans.
---
Awards to Georgia Senators: Georgia's new Democratic senators, Jon Ossoff and Raphael Warnock, received the 2021 Martin and Coretta King National Leadership Award at the annual unity breakfast held in Selma, Ala., as part of the observance of the 56th anniversary of Bloody Sunday and the 29th Annual Bridge Crossing Jubilee. Events honored the Civil Rights heroes, including the late Georgia Congressman John Lewis, who were beaten as they tried to cross the Edmund Pettus Bridge and march from Selma to Montgomery.
---
Early Challengers: Two Republicans have announced they will run against fellow Republican Secretary of State Brad Raffensperger in 2022: Georgia's District 10 U.S. Rep. Jody Hice, who was elected in 2014, and former Alpharetta Mayor David Belle Isle, who lost to Raffensperger in the 2018 secretary of state's primary.
Both candidates have been outspoken in their criticism of Raffensperger's handling of the 2020 election and the 2021 runoff. Hice's announcement drew an endorsement from former President Donald Trump, who has claimed that election fraud in Georgia cost him a second term although no evidence of fraud has been produced.
---
Georgia Tax Cuts: One of the earliest bills from this year's legislative session to be signed into law by Gov. Kemp is HB 539, the Tax Relief Act of 2021. It will raise the state income tax standard deduction for individual filers by $800, to $5400, and for couples filing jointly by $1,100, to $7,100. The changes take effect in 2022.
The measure, which had strong bipartisan support, is expected to cost the state $140 million. The Georgia Budget and Policy Institute estimates that the benefit to filers will be less than $100.
The governor also signed HB 114, which increases adoption-related tax credits; this one passed unanimously in both chambers.
---
Atlanta Elections: Atlanta city elections are coming up Nov. 2. Mayor Keisha Lance Bottoms is running for a second term and has already drawn one challenge from City Council President Felicia Moore. Moore was elected to her current position in 2017 after a long tenure on the council.
The race to succeed Moore as council president has produced three announced candidates: District 5 Council Member Natalyn Archibong, first elected in 2001; former Atlanta Board of Education Chair Courtney English; and former Woodruff Arts Center CEO Doug Shipman, who was the founding CEO of the National Center for Civil and Human Rights in Atlanta.