Catching Up With … Lisa Cupid
The new Cobb County Commission chair discusses inclusion and diversity along with her priorities.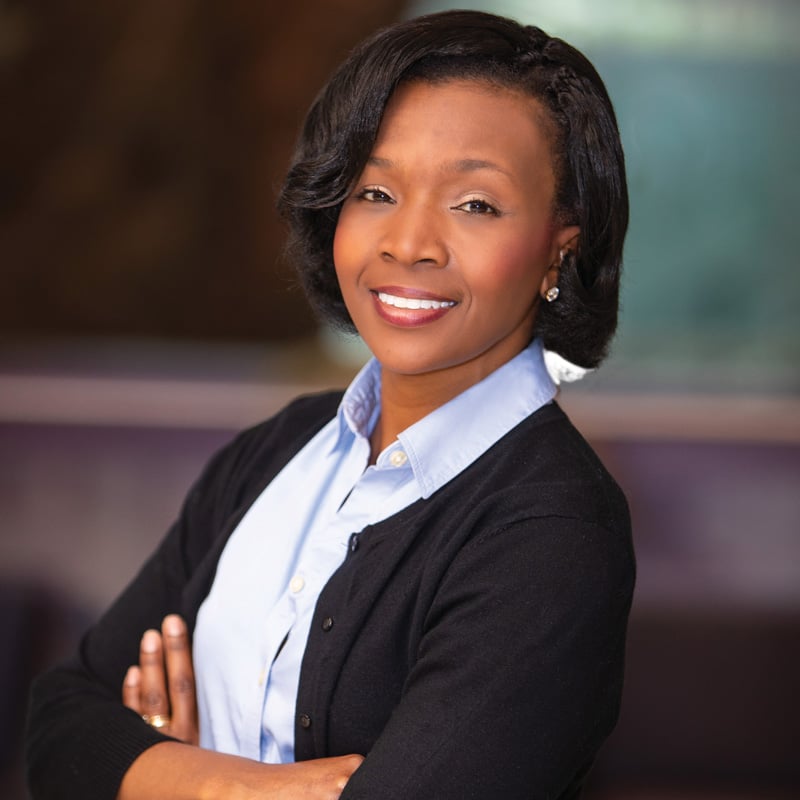 Lisa Cupid, a lawyer and engineer who served two terms as District 4 commissioner, is the first woman and first Black person in her position. She heads a commission that is all female and majority Democratic – a big change that reflects Cobb's shifting demographics. Here are edited highlights from an interview with Cupid about her role and its significance.
---
Q: What prompted you to run for office?
The disparate services in some different parts of the county, issues I felt needed better advocacy. I started out as just someone who would attend meetings. From that I would have people ask me to serve on committees. I started to just slowly move my way up into positions of leadership.
---
Q: What's the biggest difference between representing a single district and serving as chair?
As a commissioner, I felt like I was there to play my part. As a chair, you're a conductor of sorts, assuring that everything is coming together. As a commissioner, I didn't feel included on the board. A significant priority of mine is to ensure that I am at the very least engaging all our commissioners.
---
Q: What effect did the lack of inclusion have on you?
Being a minority commissioner from a pocket of the county that traditionally has been left behind, I felt that by not being included in the decision-making, it was not only excluding me as an African-American leader but excluding the constituents I represent. One of the main things as a board [chair] is to make sure all leaders have a voice at the table so that we're not leaving communities and people behind. If we're not bringing people to the table, we can't lead in representing and advocating for them. We are leaving out whole constituencies. For a county as affluent as Cobb County – we're not a homogenous county.
---
Q: Do you feel any particular pressure being the first woman and first African American to lead the commission?
I think there's pressure on anyone coming into this role. Professionally, I've experienced a lot of firsts. I was a mechanical engineering major at Georgia Tech. I've been used to being one of a few females, many times the only African American. It is something that African Americans will always carry with us – learning how to serve and serve effectively and how we perceive others and even building our confidence.
---
Q: How has the county changed since you were first elected to the commission in 2012?
It certainly has changed politically. One of the benefits and challenges of serving is that in this role you see things close up. Local government is where the rubber meets the road. One of the painful observations I've had is that sometimes the leadership lags where the public is.
---
Q: What are your priorities?
COVID response and recovery is at the top of anyone's list. We have to look at business recovery in addition to human recovery. The reality is that addressing our organizations and businesses alone is not going to be adequate to address the fallout that everyday men and women have had. Here in Cobb there are citizens who were struggling prior to the pandemic. This really exacerbated the disparities across our diverse population.
---
Q: A big part of that recovery is economic development. How has that been affected?
We are very fortunate that, even in the pandemic, businesses continue to come to Cobb.
---
Q: How is your and the county's relationship with the business community?
It's a symbiotic relationship. You can't be a strong county unless you have a strong business community, and the business community cannot be strong unless they have a great supportive structure.
---
Q: Are you optimistic about the county's future?
The future belongs to the optimists. Even when there are challenges, you can't lead focusing on the [difficulties]. I have to think, what are the opportunities?