Georgia Trend Daily – April 28, 2021
April 28, 2021 Georgia.gov
Staff reports, Governor Brian P. Kemp announced that Bimbo QSR, a subsidiary of Mexican multinational company Grupo Bimbo, will invest more than $25 million in opening a food processing facility in Valdosta, delivering 74 jobs to Lowndes County. "It's great to see this internationally recognized company invest in Lowndes County," said Governor Kemp.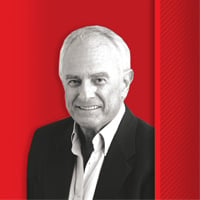 April 28, 2021 Georgia Trend
Loran Smith writes, Stewart Cink, who grew up in Florence, Ala., has traveled the world, beginning with his college years on the Georgia Tech golf team in the early 1990s. His countless collegiate and professional trophies reflect both success and personal fulfillment.
April 28, 2021 Atlanta Journal-Constitution
Michael E. Kanell reports, in the year since the pandemic began, metro Atlanta home prices increased at a double-digit clip but were still outpaced by most other major U.S. cities, according to a much-watched national report Tuesday. With demand overwhelming a meager supply of homes listed for sale month after month, metro Atlanta prices rose 10% during the 12 months starting in March 2020, according to the S&P CoreLogic Case-Shiller Index.
April 28, 2021 Saporta Report
David Pendered reports that Georgia's latest efforts to strengthen rural Georgia include last week's unveiling of a transportation initiative, more broadband and continued maintenance of state-owned railroads that offer an alternative to shipping freight by trucks on highways. All are part of the state's attempts to support jobs and livable communities beyond the borders of metro Atlanta and other cities.
April 28, 2021 GlobalAtlanta.com
Trevor Williams reports that the World Trade Center Savannah is offering firms throughout Georgia virtual networking opportunities with business, government and nonprofit leaders around the world through its membership in a network of 320-plus such centers globally. The World Trade Centers Association, the umbrella organization that grants the license to the Savannah center and the World Trade Center Atlanta, is holding its annual assembly virtually April 26-30.
April 28, 2021 Atlanta Business Chronicle
Erin Schilling reports that Greenlight Financial Technology Inc. raised a $260 million Series D round, according to a company announcement. The funding brings the financial technology startup's valuation to $2.3 billion, padding its unicorn status, which Greenlight reached in September of last year.
April 28, 2021 Brunswick News
Larry Hobbs reports that as tugboats towed a barge carrying the severed 6,300-ton engine section away Tuesday morning from what remains of the shipwrecked Golden Ray, elsewhere on the St. Simons Sound cleanup crews busied themselves with large oil slicks on the water. The slicks were characterized by light fuel sheens on the surface of the water with floating brown heavy oil inside.
April 28, 2021 Georgia Health News
Andy Miller reports that Jan. 1 marked the launch of a federal rule on medical prices that the hospital industry fought hard to stop. For the first time, each hospital was required to publish a website file showing the payment rates it had negotiated with insurers, and another post that would let consumers search for hundreds of "shoppable'' medical services.
April 28, 2021 The Center Square
Nyamekye Daniel reports that Georgia's reapportionment and redistricting process will be delayed by a few months, said state Rep. Darlene Taylor, vice chair of the House Committee on Legislative and Congressional Reapportionment. The committee is responsible for drawing the boundaries of Georgia's state House, state Senate and U.S. House districts.
April 28, 2021 Newnan Times-Herald
Sarah Fay Campbell reports, while certain bills – namely Georgia's election law changes – got most of the publicity in the 2021 Georgia General Assembly, there were many significant bills passed during the session. State Rep. Lynn Smith talked about some of those bills at last week's meeting of the Kiwanis Club of White Oak Golden K.
April 28, 2021 Capitol Beat News
Beau Evans reports that Gov. Brian Kemp signed three bills Tuesday aimed at boosting protections for victims of human trafficking in Georgia and raising awareness for children on the dangers and signs of trafficking. The newly enacted measures mark the latest steps by Kemp's administration and First Lady Marty Kemp, who heads the trafficking-focused GRACE Commission, to combat human traffickers and help victims in the metro Atlanta and elsewhere in the state.
April 28, 2021 Georgia Recorder
Stanley Dunlap reports that a new leader is set to run Georgia's State Election Board meeting Wednesday for the first time since the Legislature passed controversial election changes shifting the panel's power. Vice-Chair Rebecca Sullivan will replace Secretary of State Brad Raffensperger as head of the board that oversees state election laws.
April 28, 2021 Fox 5 Atlanta
Staff reports that President Joe Biden and first lady Dr. Jill Biden will be meeting with Jimmy Carter, and his wife, Rosalynn, while in Georgia this week, the White House said Tuesday. Both Bidens will be in Atlanta to take part in a drive-in a "Back on Track" rally on Thursday to mark his 100th day in office.
April 28, 2021 Rome News-Tribune
Doug Walker reports that Rome is moving to collect hotel/motel taxes on the rental of vacation properties in the city. The General Administration Committee signed off Tuesday on plans for a new short-term rental ordinance that will allow the city to capture the revenue from Airbnbs and other Vacation Rental By Owner properties.
April 28, 2021 WABE 90.1
Susan Capelouto reports that had it not been for a surge in Asian American and Pacific Islander voters, President Joe Biden may not have carried Georgia, and Republicans would still control the U.S. Senate, according to a new analysis from the AAPI Victory fund, a political action committee that supports Democrats.
April 28, 2021 Atlanta Journal-Constitution
Eric Stirgus, Greg Bluestein and Savannah Sicurella report that a regional accrediting agency is raising concerns about the possibility that the Board of Regents could tap former Gov. Sonny Perdue as the next leader of the state's university system. The Southern Association of Colleges and Schools Commission on Colleges sent a letter to Regents chair Sachin Shailendra on Monday warning the system could be found "out of compliance" if the process of picking the next leader is politicized.