Sports Desk: Master Competitor
Appreciating pro golfer Stewart Cink as he chases a Masters championship.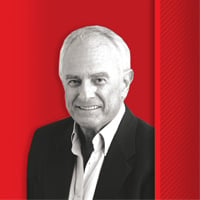 Stewart Cink, who grew up in Florence, Ala., has traveled the world, beginning with his college years on the Georgia Tech golf team in the early 1990s. His countless collegiate and professional trophies reflect both success and personal fulfillment. "To play a sport successfully as your life's work is quite rewarding," he says.
For years, he has made the TPC Sugarloaf Country Club in Duluth his home, but his address could be any place on the planet where professional golf competition takes place.
While he soon will qualify for the Champions Tour (when he turns 50 in three years), he is happily ensconced on the regular PGA Tour, content and eager to continue competing with the younger players.
When Cink looks back, his record evokes abundant good memories and brings about enduring appreciation.
Earning All-America honors three times at Tech, he claimed every collegiate honor from the Jack Nicklaus Player-of-the-Year Award to Atlantic Coast Conference Player of the Year. He was inducted into the Tech Hall of Fame in 2005.
He has won 16 tournaments worldwide, including the one the Brits call "the Open Championship" and we Yanks know as the British Open. Every day he is at home at TPC Sugarloaf, he walks by a replica of the Claret Jug that he was awarded for winning the tournament in 2009, a reminder that only a fortunate few have enjoyed this experience.
In his 26 years as a professional, he has accumulated an impressive $40 million-plus. He does not have to worry about making his VISA card payments. He could pay cash for a Lamborghini if he wanted one.
With his low-key demeanor, however, he pursues a modest lifestyle and supports several church initiatives and charities. His wife, Lisa, is a cancer survivor, and he is heavily involved with Obria Medical Clinics and Gwinnett Medical Center Foundation. He is never loud, out of sync socially or out of order professionally. After all, he is a small-town boy who never lost his perspective. The bright lights and big time never turned his head.
Following his treasured 2009 Open victory in Turnberry, Scotland, however, Cink experienced a downturn in which he had to rely on exemptions based on his status as a career money winner to enter tour events in 2016-17. He did not win any tournaments during that stretch although he still finished in the money. Winning the Safeway Open last fall brought about a return to the Masters Tournament field this month.
In addition to winning at Turnberry, Cink has the distinction of clinching a Presidents Cup victory for the U.S. in 2007 when he defeated Australia's Nick O'Hern. His contribution in Montreal enabled the American team to win the Presidents Cup for a fifth time. He has been a member of five Ryder Cup teams, winning once, but enjoying worldwide competition and the spirit of international play.
At Turnberry, he was not the sentimental favorite. It seemed that everybody was rooting for fellow American Tom Watson, who had prior experience there, winning the Open five times. (Cink even joked that his dad was pulling for Watson.)
Would Watson's magic continue with a record-tying sixth Open title? Watson winning at age 59 – what a story that would be, the oldest major champion in history. Even the media was unabashedly pulling for him. Luck seemed to be with him. He only had to par the 18th hole to win.
Watson hit a very good shot, but it was too firm, going over the back of the green sightly. The ball wound up eight feet from the hole. Watson missed the putt, which meant a playoff with Cink in a four-hole aggregate format. Cink knew he had the advantage of youth as a 36-year-old and he wound up winning by six strokes.
Ever gracious in defeat, Watson told the disappointed media, "This ain't a funeral." Much of the reward of winning golf's oldest championship was Watson's handling of a tough loss. It's something Cink's friends would have expected of him, too, had the situation been reversed.
His Turnberry victory means that two Georgia Tech golfers, Cink and the immortal Bobby Jones, have won golf's oldest championship, which Cink appreciates. But he's still chasing the championship most associated with Jones: the Masters, which Jones co-founded at the club he started, Augusta National. This year, Cink will get his chance to join his name with Jones' once more.