Georgia Trend Daily – April 15, 2021
April 15, 2021 Capitol Beat News
Dave Williams reports that Oconee County has the highest concentration of small businesses in Georgia, according to a new study from a New York-based financial technology company. The report, compiled by SmartAsset, ranked counties based on the percentage of the county's total tax returns filed by small business owners and the percentage of income derived from small businesses.
April 15, 2021 Georgia Trend – Exclusive!
Susan Percy writes, no doubt, there are people out there not happy about the 2020 election that turned our state blue and the January runoff that sent two Georgia Democrats to the U.S. Senate. I get it. Losing is hard. But if your priority is achieving what's best for Georgia citizens, look at it this way: Georgia now has a national prominence it has not had before, not even during the Carter administration.
April 15, 2021 Atlanta Journal-Constitution
Andy Peters reports that despite the pandemic and its nearly deserted retail space, Underground Atlanta's previous owners sold the downtown landmark late last year for almost as much as they paid for it in 2017. It's a sign the long-struggling venue isn't a hot property, but also that it may still have potential to once again lure shoppers, tourists and those looking for dining and live entertainment.
April 15, 2021 GlobalAtlanta.com
Trevor Williams reports that less than a month before undertaking its flagship World Trade Day event May 6, the World Trade Center Atlanta has launched a new academy aimed at broadening its offerings to the international community.
April 15, 2021 Saporta Report
David Pendered reports that the pandemic survival story of an Alpharetta-based tech firm is one of pivoting from a product line that was no longer needed to one in demand, and which played to the strength of the company's international relations. Mysupplier's core business since it opened in 2014 is an array of smart building technology that can help companies reduce their facilities' operating costs.
April 15, 2021 Atlanta Business Chronicle
Crystal Edmonson reports that Emory University is getting a financial boost to increase diversity and collaboration at two of its graduate schools. Billionaire philanthropist John Brown and his wife, Rosemary, plan to give $5 million to Emory's Goizueta Business School to attract women and minority graduate students, and $5 million to Emory's medical school to fund biomedical research and product development.
April 15, 2021 Georgia State University
Jennifer Rainey Marquez reports that Georgia State University researchers have been awarded a five-year, $2.7 million grant from the National Institute of Mental Health to investigate how oxytocin and dopamine act in the reward circuits of the brain to make social interactions rewarding for males and females. The project is led by Elliott Albers, Regents' Professor in the Neuroscience Institute (NI) and Director of the university's Center for Behavioral Neuroscience (CBN).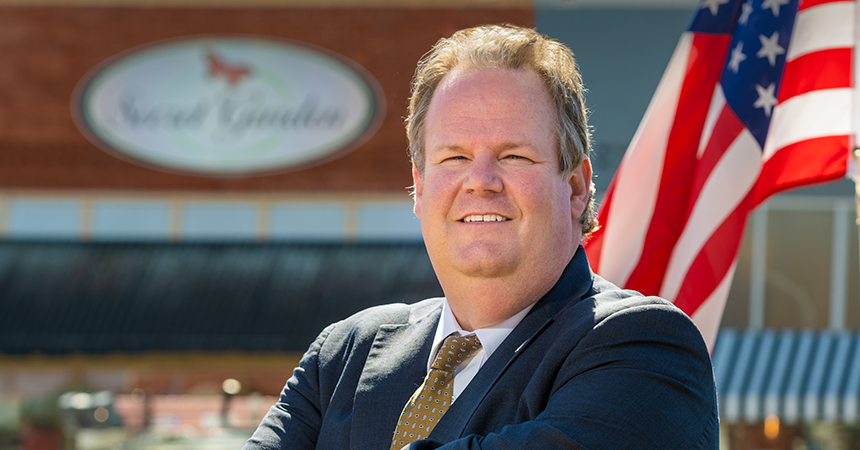 April 15, 2021 Georgia Trend – Exclusive!
Mary Ann DeMuth reports that the 2021 South Metro Development Outlook Conference went virtual last month with more than two dozen speakers and panelists highlighting economic development, transportation and small business growth in the region as well as celebrating the accomplishments of Clayton, Coweta, Douglas, Fayette, Henry and South Fulton counties.
April 15, 2021 Georgia Recorder
Jill Nolin reports that environmental advocates rounded up 500 scrap tires and set to work building a rubber replica of the Gold Dome in the shadow of the real thing as the 2017 legislative session was underway. It was christened the "scrapitol," complete with painted gold tires sitting atop the carefully constructed mound that conjured up images of the haphazardly dumped eyesores found on roadsides, in woods and elsewhere across the state.
April 15, 2021 Athens Banner-Herald
Wayne Ford reports that the race for mayor of Watkinsville will pit a longtime member of the city council against a political newcomer who unsuccessfully sought a seat on the city council less than two years ago. Acting Mayor Brian Brodrick will be challenged by local attorney Peter Hall Steckel in the June 15 special election.
April 15, 2021 New York Times
Lisa Lerer reports that Republican Party officials in two deeply conservative counties voted to censure Gov. Brian Kemp and two other top party leaders in recent days, a sign that the Georgia governor continues to face grass-roots opposition from loyalists to former President Donald J. Trump, and the possibility of a primary challenge next year.
April 15, 2021 Atlanta Journal-Constitution
Greg Bluestein reports that Navy veteran Latham Saddler announced a challenge to U.S. Sen. Raphael Warnock on Thursday with hopes of emphasizing his military experience to appeal to conservatives in what's likely to be a crowded Republican primary. Saddler, a banking executive and former Trump White House official, unveiled his campaign with a video that highlights his background as a Navy SEAL and a former aide on the National Security Council.