Georgia Trend Daily – April 8, 2021
April 8, 2021 11 Alive
Jon Shirek reports that most of the COVID-19 restrictions that have been in place across Georgia will no longer be in effect on Thursday. Governor Brian Kemp tweeted Wednesday that "Georgia is open for business" after a year when small businesses, especially, struggled to stay afloat and bring customers in, while keeping the virus out.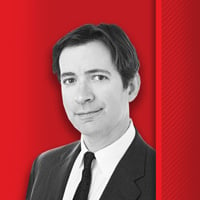 April 8, 2021 Georgia Trend – Exclusive!
Ben Young writes, with President Joe Biden's administration and a Democratic-led Congress, it's possible the minimum wage could increase to $15 by 2025. This is a mind blower for many business owners in our state.
April 8, 2021 Atlanta Journal-Constitution
Kelly Yamanouchi reports that UPS is ordering 10 electric aircraft that are designed to take off and land like a helicopter, allowing it to fly cargo directly between its facilities in small markets and bypass airports. The electric Vertical Takeoff and Landing (eVTOL) aircraft made by Beta Technologies would be flown by an onboard pilot when UPS begins getting them in 2024, pending Federal Aviation Administration certification.
April 8, 2021 Georgia.org
Staff reports that the Georgia Department of Economic Development today announced that Bridgestone Golf, represented by the Masters tournament winners and the world's top golf talent, is officially a Georgia Made™-certified company. Georgia-manufactured Bridgestone Golf products, such as golf balls, clubs, bags, and other accessories, are represented by world-class players like Tiger Woods, Fred Couples, Georgia's own Matt Kuchar, Lexi Thompson, and Bryson DeChambeau.
April 8, 2021 GlobalAtlanta.com
Trevor Williams reports that the United Arab Emirates is deepening its ties with investors and trading partners in the United States as it continues to walk the path of economic diversification, the No. 2 diplomat in the Arab nation's embassy said during a discussion with Atlantans Wednesday.
April 8, 2021 Savannah Morning News
Katie Nussbaum reports that as more than 100 workers continue construction on the Savannah Arena in west Savannah, the project is slated to soon hit another milestone. Crews are expected to install the final truss and enclose the roof on the Stiles Avenue facility next week. Crews first broke ground on the 149,000-square-foot facility in September 2019 with an anticipated opening during the first quarter of 2022. Oak View Group (OVG) Facilities is managing the facility.
April 8, 2021 Georgia Trend – Exclusive!
Mary Ann DeMuth reports that increased demand for information technology (IT) workers in Georgia – especially for the finance and healthcare industries – is creating a rosy employment picture. According to the nonprofit Computing Technology Industry Association (CompTIA), the state will have an increase of more than 8,700 tech-related jobs this year.
April 8, 2021 Brunswick News
Gordon Jackson reports that Drago Tesanovich was among the Madison County residents who was unconcerned when officials from Georgia Renewable Energy proposed building a plant to produce electricity from biomass. It was presented as a green energy company that would be a good neighbor and employer, he said.
April 8, 2021 Georgia Recorder
Stanley Dunlap reports that the virus privacy debate is heating up as the U.S. government works with businesses to develop guidelines for requirements that employees and customers prove they received the COVID-19 vaccine. The White House this week dismissed chances that a federal mandate is coming to force people to carry vaccine passports or submit personal information to be kept in a database.
April 8, 2021 Capitol Beat News
Dave Williams reports that President Joe Biden's $2.3 trillion infrastructure plan would provide an overdue fix to deteriorating highways while ramping up investment in modern transit including high-speed rail, three members of Georgia's congressional delegation said Wednesday. Freshman Democratic U.S. Reps. Carolyn Bourdeaux of Suwanee and Nikema Williams of Atlanta and veteran Rep. Hank Johnson, D-Stone Mountain addressed an online roundtable of state and regional transportation agency heads and metro-Atlanta local elected officials.
April 8, 2021 Atlanta Journal-Constitution
Greg Bluestein reports that Lt. Gov. Geoff Duncan is unlikely to run for a second term as the state's No. 2 politician, according to a senior aide who said the Republican is instead expected to focus on his "GOP 2.0" initiative to reframe the party in a post-Trump era. Duncan has signaled for months that he would not seek reelection, but he's declined to say publicly whether he will stand for another term.