Political Notes: The Ups, Downs, and In-betweens
Hank Aaron honored, Georgia Supreme Court vacancy and more.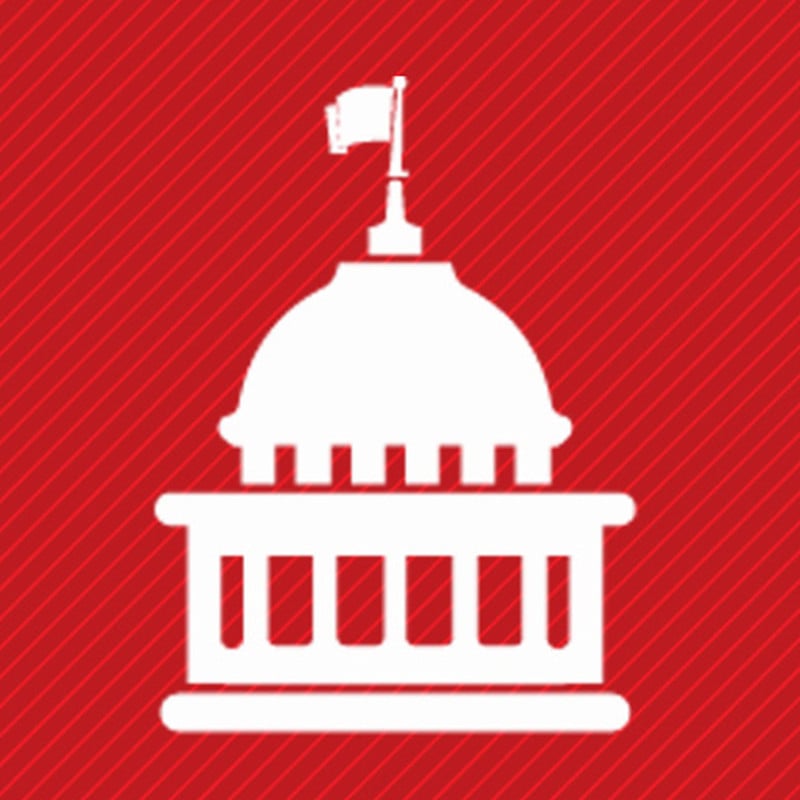 No Run for Perdue: Republican former U.S. Sen. David Perdue has announced he will not be challenging Democratic Sen. Raphael Warnock for his seat in 2022. The announcement came just days after Perdue had filed paperwork that indicated he was considering a run. Perdue, first elected in 2014, lost to Democratic Sen. Jon Ossoff in a January runoff.
In an email to supporters, Perdue, a staunch ally of former President Donald Trump, called his Senate service "the honor of a lifetime" and said his decision was a personal one, not a political one.
He also pledged his support to Warnock's Republican challenger. Names being floated about as possible Republican candidates include former U.S. Sen. Kelly Loeffler, former U.S. Rep. Doug Collins, Georgia Agriculture Commissioner Gary Black, Georgia Secretary of State Chief Operating Officer Gabriel Sterling, State GOP Chair David Shafer, Lt. Gov. Geoff Duncan and attorney Randy Evans.
---
Boosting Voter Turnout: Loeffler, who lost a January runoff to Warnock, has launched Greater Georgia Action Inc., a nonprofit that will focus on increasing Republican voter turnout. It has been called a conservative version of Stacey Abrams' Fair Fight Georgia, which was successful in rallying Democratic voters in the recent presidential and senatorial elections.
The Greater Georgia effort, which Loeffler is chairing, will focus on registering new conservative-leaning voters, engaging more communities and strengthening election integrity. Loeffler will make a seven-figure contribution to the organization.
---
Scott Heading Ag Committee: Georgia's 13th District U.S. Rep. David Scott is now head of the powerful House Agriculture Committee. He is the first Black representative to hold that position.
---
Melton Stepping Down: Georgia Supreme Court Justice Harold Melton will leave the high court July 1 after serving 16 years. He was first appointed by former Gov. Sonny Perdue in 2005 and became chief justice in 2018. His departure before his four-year term is completed means Gov. Brian Kemp will appoint his successor.
Melton, the only Black justice currently on the court, previously served as a Georgia assistant attorney general and as executive counsel to Perdue. He said he would "explore opportunities for the next season of life."
In a statement, Kemp said of Melton, "Georgians in every community have benefited from his steadfast commitment to the rule of law and public service."
---
Washington Honors Aaron: The late baseball legend and Civil Rights pioneer Hank Aaron, who lived and played for much of his career in Atlanta, was honored with a bipartisan, bicameral resolution in Congress celebrating his life and his achievements. The resolution was introduced in the Senate by Georgia's Democratic U.S. Sens. Raphael Warnock and Jon Ossoff and in the House by Democratic Reps. Hank Johnson and Nikema Williams. It was co-sponsored by the other 12 Georgia Congressional representatives, both Democrats and Republicans, as well as Alabama's two Republican senators, Richard Shelby and Tommy Tuberville.
The resolution read in part, "Henry Louis Aaron indeed embodied the true spirit and promise of our Nation … and exemplified the indomitable will of Black Americans to overcome impossible odds to achieve greatness in the face of relentless adversity and racism."
---
In Memoriam: Vernon Jordan, who grew up in an Atlanta housing project and rose to become an attorney and advisor to President Bill Clinton, died in March. He was 85. Early in his career, Jordan was part of the team of lawyers who helped desegregate the University of Georgia in 1961.
---
Isakson Chair at UGA: The University of Georgia (UGA) campaign to fund the John H. "Johnny" Isakson Chair for Parkinson's Research and a Georgia Research Alliance (GRA) Eminent Scholar position, met its $4.5-million goal with a gift from Isakson himself.
Isakson, a Republican former U.S. senator and congressman, was diagnosed with Parkinson's in 2015 and retired from the Senate in 2019. The GRA provides funding for university research in the state.
"We are deeply honored that Sen. Isakson has made this commitment to the university," UGA President Jere W. Morehead said in a statement. "We are also very grateful for the generous gifts from additional individuals and organizations that are supporting this endowed position."
Parkinson's researcher Anumantha Kanthasamy has been named to the position. He will step into his new role this fall.
"Of course I am honored that this position would carry my name," Isakson said in a statement, "but more than anything, I am glad to see so many willing to give so much for this important cause."