Georgia Trend Daily – March 24, 2021
March 24, 2021 Georgia Recorder
All Georgians 16 and older will be able to sign up for a COVID-19 vaccine starting Thursday, Gov. Brian Kemp announced at a Capitol press conference to unveil a huge increase in eligibility. "This is our ticket back to normal, and we're getting closer to that point every single day," he said Tuesday.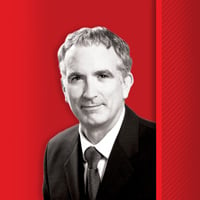 March 24, 2021 Georgia Trend – Exclusive!
Jeffrey Humphreys writes, despite COVID-19, Georgia's homebuilding industry did very well in 2020 and is likely to rise in 2021. The boom will be broadly based and will include increases in sales of new and existing homes, permits to build single-family and multi-family homes, and home repair and renovation activity.
March 24, 2021 Atlanta Journal-Constitution
Andy Peters reports that President Joe Biden should reject an International Trade Commission's ruling that imperils a northeast Georgia factory that plans to produce batteries for electric cars, said former U.S. Attorney General Sally Yates. The South Korean company building the $2.6 billion plant, SK Innovation, hired Yates for advice on public policy aspects of the dispute.
March 24, 2021 Atlanta Business Chronicle, WABE 90.1
Erin Schilling reports that Google confirmed Tuesday its massive Atlanta expansion is focused in Midtown. The technology giant announced it will occupy 19 stories, or 500,000 square feet, of 1105 West Peachtree after initially suggesting it would take up five floors of the 31-story Midtown tower.
March 24, 2021 Rome News-Tribune
Olivia Morley reports that International Paper is planning to plant 15 trees a year in parks around the county as part of their Arbor Day Tree Recovery Program. The company's new gas line construction has taken a slight toll on some of the public parks, particularly in Ridge Ferry Park, where about 17 trees were taken down to make way for the construction.
March 24, 2021 Gwinnett Daily Post
Curt Yeomans reports that the Gwinnett Chamber and the Georgia Vietnamese American Chamber of Commerce recently formalized an alliance designed to open the door to the two chambers working together. Officials from the chambers signed the memorandum of understanding at the Gwinnett Chamber's board meeting earlier this month. Gwinnett Chamber officials said the agreement will serve members of both groups through collaborations on projects.
March 24, 2021 GlobalAtlanta.com
Trevor Williams reports that the South Asian, Middle Eastern and African diaspora communities in metro Atlanta have always been key customers since Qatar Airways launched a nonstop flight from Atlanta to Doha in 2016. But even as the airline re-evaluates its near-term and post-COVID route maps, these communities remain an important traffic source that will help the Atlanta route return four times weekly starting in June.
March 24, 2021 Facing South
Greg Kaufman reports that in 2020, Stacey Abrams and organizers across Georgia were successful in turning the state blue and, arguably, saving lives by denying Donald Trump and his accomplices four more years. Now they have set their sights on an even more concrete life-saving effort — transforming the state's woeful COVID-19 vaccination record, currently worst in the nation with only 15.7% of its adult population receiving at least one dose.
March 24, 2021 Connect Savannah
Nick Robertson reports that Chatham County political activist Jeanne Seaver is throwing her hat in the ring to become Georgia's next Lt. Governor, according to an announcement issued on Feb. 25 by Seaver's campaign. "Georgians deserve representatives who put the interest of the people first and push partisan politics to the back burner," Seaver stated, citing her being "disheartened with the failed leadership in the Lieutenant Governor's office" as a primary motivation to run for the seat currently held by Republican Geoff Duncan.
March 24, 2021 GPB
Stephen Fowler reports, with just over a week left in the 2021 legislative session, Georgia lawmakers have two separate omnibus voting proposals, totaling 140 pages, that they must consider before making sweeping changes to election procedures. The House will soon vote on SB 202, a 95-page bill amended by Rep. Barry Fleming. The Senate will discuss 45-page HB 531, guided by Sen. Max Burns.
March 24, 2021 The Center Square
Nyamekye Daniel reports that the Georgia Senate approved a $27.2 billion state budget for fiscal year 2022 on Tuesday, representing a more than 5% increase in spending over this fiscal year's original budget. The proposal for state spending from July 1 to June 30, 2022, was approved, 54-0, on Tuesday.
March 24, 2021 Capitol Beat News
Dave Williams reports that online sports betting in Georgia has come one step closer to landing on next year's statewide ballot. The state House of Representatives' Economic Development & Tourism Committee voted 14-6 Tuesday in favor of a constitutional amendment asking Georgia voters whether to legalize sports betting.
March 24, 2021 Atlanta Journal-Constitution
Ty Tagami reports, when parents of young children get vaccinated and try to return to their workplaces this summer, they will likely encounter a major obstacle: child care. Despite reports nationally of a child care industry in crisis, Georgia's centers have endured, with operators crediting the way the state handled the pandemic, quickly passing through federal aid and allowing them to stay open when schools closed.