Economy: Housing Boom
The housing industry did well in 2020 and growth is likely to continue this year.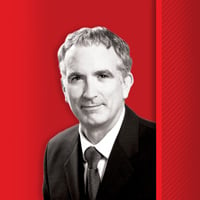 Despite COVID-19, Georgia's homebuilding industry did very well in 2020 and is likely to rise in 2021. The boom will be broadly based and will include increases in sales of new and existing homes, permits to build single-family and multi-family homes, and home repair and renovation activity. Home prices will continue to appreciate, though more slowly.
Rock-bottom mortgage rates and population growth will be very powerful drivers of the housing boom. In addition to people buying homes as residences, low yields on other types of assets will cause investors to become more interested in residential real estate.
Demographic trends – beyond just population growth – will also support housing. For example, millennials are reaching the age where they will buy homes in much larger numbers and persistent lack of supply will encourage new construction.
My forecast calls for continuing recovery from the COVID-19 recession. New jobs, robust savings and slightly bigger inflation-adjusted paychecks will give more households the wherewithal and confidence to buy homes.
The number of single-family home starts for new construction will increase by 19% and new multi-unit homebuilding will increase by 6%. This single prediction will pay off for Georgia in five different ways:
Homebuilders and realtors will benefit directly.
Demand will increase nationally for goods produced by Georgia's large floor covering, building materials and forestry industries.
Our large transportation and logistics sector will benefit from higher levels of activity in construction.
Recent and continuing increases in U.S. home prices will make it even easier for companies and people to relocate to Georgia.
The equity generated via home price appreciation will help boost small business formation and expansion as well as consumer spending.
Georgia's housing market is responding to a more favorable balance of supply and demand. Telecommuting and social distancing make the home more important to many people, which increases the demand for detached single-family housing. Due to COVID-19 many older homeowners are likely to stay in their homes, postponing moves from single-family housing to retirement communities or assisted living facilities. These trends reduce the number of existing homes coming onto the market and tighten the supply, which favors the homebuilding industry.
As of mid-2020, prices for existing Georgia homes were 23% higher than prior to the Great Recession peak. However, the degree of home price recovery varied widely within the state. For example, on average, existing home prices in the Atlanta metropolitan statistical area (MSA) were 29% higher than their pre-Great Recession peak level. In contrast, the price of an existing home in rural Georgia was only 8% above its pre-Great Recession peak value. Appreciation will continue through 2021, but home prices will rise more slowly than from 2012 to 2020. Home price appreciation is critical to the outlook for homebuilding because unless home prices are increasing, builders will hesitate to build new speculative homes because it may take too long to sell them.
There are some negatives. In 2021, fears of a double-dip recession and supply-side constraints will continue to limit housing sales. Supplies of new homes are still constrained by years of underbuilding, a shortage of lots and a scarcity of construction workers. In addition, there is a scarcity of listings of existing homes, which is especially acute in the lower price ranges. As mortgage forbearance programs wind down, more distressed properties will come onto the market, which will prevent home prices from rising as quickly as in recent years. But due to the tight inventory, prices will not decline.
The price of the average existing single-family home will rise by 3% in Georgia in 2021. As potential buyers see a record of continuing price appreciation, more will opt to become homeowners. In 2012, investors were the main force behind home sales. From 2013 to 2020, people who bought homes to live in joined investors to become a second major force powering home sales. Sustaining the recovery of the homebuilding industry through 2021 means that investors, trade-up buyers and first-time buyers must all become more active. That is highly likely, especially for first-time buyers.
Huge numbers of young people are still living at home or are doubled up with roommates rather than living on their own. Sustained economic recovery and record low mortgage rates in combination with a stronger preference for detached housing will cause some of that potential to be unleashed.