Georgia Trend Daily – March 8, 2021
March 8, 2021 Georgia.gov
Staff reports that efforts to provide needed broadband service to Georgians took a step forward when Gov. Brian Kemp and PSC Commissioner Tim Echols made an announcement at Tri-County EMC's headquarters earlier today. Gov. Kemp announced the formation of a new broadband provider in Middle Georgia, Tri-CoGo, which will provide high-speed internet service to 22,000 homes and businesses in eight Counties: Jones, Baldwin, Putnam, Jasper, Twiggs, Wilkinson, Morgan and Bibb.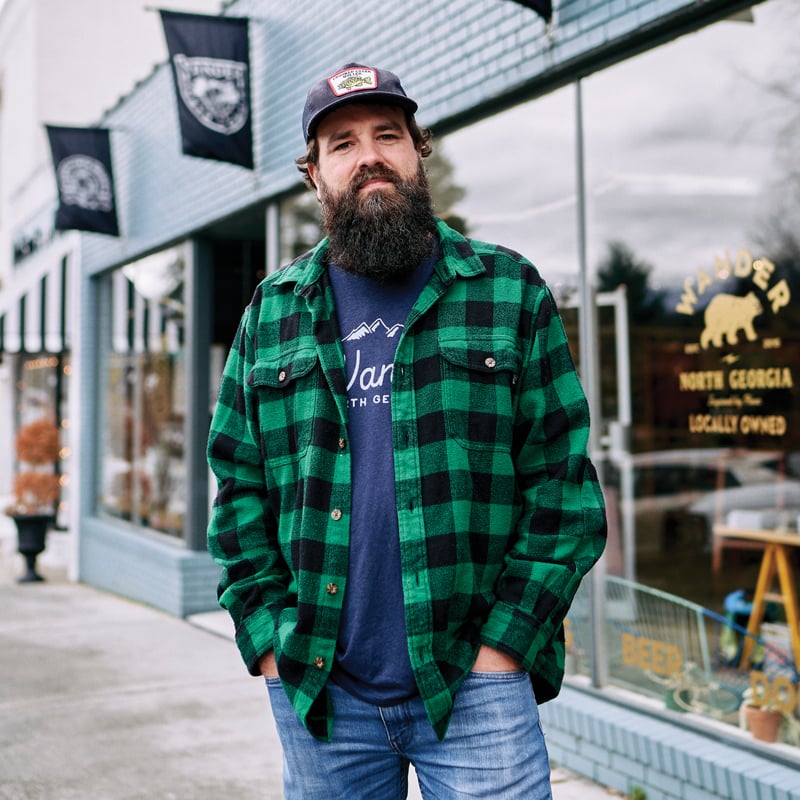 March 8, 2021 Georgia Trend – Exclusive!
Patty Rasmussen reports, when the COVID-19 pandemic slammed into Georgia's economy last March, few sectors felt the repercussions as hard as small businesses. These firms with fewer than 500 employees made up 99.6% (or 1.1 million enterprises) of total Georgia businesses in 2020.
March 8, 2021 Atlanta Journal-Constitution
Brad Schrade reports that Coca-Cola is moving its Texas-based Minute Maid operation to Atlanta, the company confirmed to The Atlanta Journal-Constitution on Saturday. The decision will end a nearly 57-year relationship Coke's flagship juice brand has had with the Houston area.
March 8, 2021 Atlanta Business Chronicle
Erin Schilling reports that Facebook is behind the massive data center campus proposed along Interstate 20 east of Atlanta, a source familiar with the project confirmed to the Atlanta Business Chronicle. The project would cover almost 630 acres at a development about an hour east of Hartsfield-Jackson International that already includes two Facebook data centers.
March 8, 2021 Saporta Report
David Pendered reports that Georgia Power has raised about $742 million through a sustainability bond. Proceeds are to be spent on projects that align with the growing demand by institutional investors that utilities seek to reduce emissions of greenhouse gases. Georgia Power intends to spend the money on expanding its solar portfolio.
March 8, 2021 Rome News-Tribune
Doug Walker reports, for years, area industrial growth along the Interstate 75 corridor has been focused near Cass-White Road just north of Cartersville. It now appears as if the Ga. 140 interchange is the next hot spot along with the next exit north, at Union Grove Road in Gordon County.
March 8, 2021 Georgia Health News
Andy Miller reports that more than 16,000 Georgians signed up for coverage on the state's insurance exchange during the first two weeks of a special enrollment period ordered by President Biden. That's the third-highest total of any state, behind Florida and Texas, among the 36 states that let the federal government run their exchanges.
March 8, 2021 Cartersville Daily Tribune
James Swift reports that all three of Bartow County's State-level representatives have co-sponsored three separate pieces of proposed legislation targeting asbestos- and silica-exposure lawsuits in Georgia's courts. Under HB 638, all asbestos and silica claims filed in Georgia courts after May 1 would require sworn statements "specifying the evidence that provides the basis for each claim against each defendant."
March 8, 2021 Newnan Times-Herald
Staff reports that cocktails-to-go edged closer to becoming a reality in Georgia with passage in the state Senate Friday of a measure allowing restaurants to sell curbside alcoholic beverages in tightly sealed containers with takeout food. Sponsored by Sen. Matt Brass, R-Newnan, the bill would permit Georgians ages 21-and-older to buy up to two mixed drinks in to-go cups with a maximum 3 ounces of liquor in each, or about two shots-worth.
March 8, 2021 Georgia Recorder
Jill Nolin reports that another $36 million would go toward mental health services in next year's $27.2 billion budget as state lawmakers work on erasing spending cuts made last year. House lawmakers added funding to the $22 million Gov. Brian Kemp penciled into the budget, bringing the increased funding for the Department of Behavioral Health and Developmental Disabilities up to $58 million.
March 8, 2021 WABE 90.1
Martha Dalton reports that a state bill that would give undocumented students a bit of a break on public college tuition has cleared a key legislative panel. The House Higher Education Committee approved HB 120 this week.
March 8, 2021 New York Times
Nick Corasaniti and Jim Rutenberg report that Sundays are always special at the St. Philip Monumental A.M.E. church. But in October, the pews are often more packed, the sermon a bit more urgent and the congregation more animated, and eager for what will follow: piling into church vans and buses — though some prefer to walk — and heading to the polls.
March 8, 2021 Savannah Morning News, USA Today Network
Joyce Orlando reports that Georgia Republican lawmakers pushed legislation through the House that could roll back voting access across the state. House Bill 531 moved through the House by a 97-72 vote on Monday and now moves to the state Senate for more debate and another round of voting.
March 8, 2021 Capitol Beat News
Dave Williams reports that the Georgia House of Representatives and state Senate are at loggerheads over how Georgians should tell time. The House passed legislation last Friday calling for the Peach State to observe daylight saving time all year.
March 8, 2021 Atlanta Journal-Constitution
Patricia Murphy, Greg Bluestein and Tia Mitchell report, it's Crossover Day at the state Capitol, where bills that don't win approval from one of the two chambers by today will have to wait for action next year. Up today in the Georgia Senate: More than one dozen elections-related measures, including bills to restrict absentee voting and end automatic voter registration.