Political Notes: Ups, Downs and In-betweens
Appointments and staff changes, university system chancellor retires and more.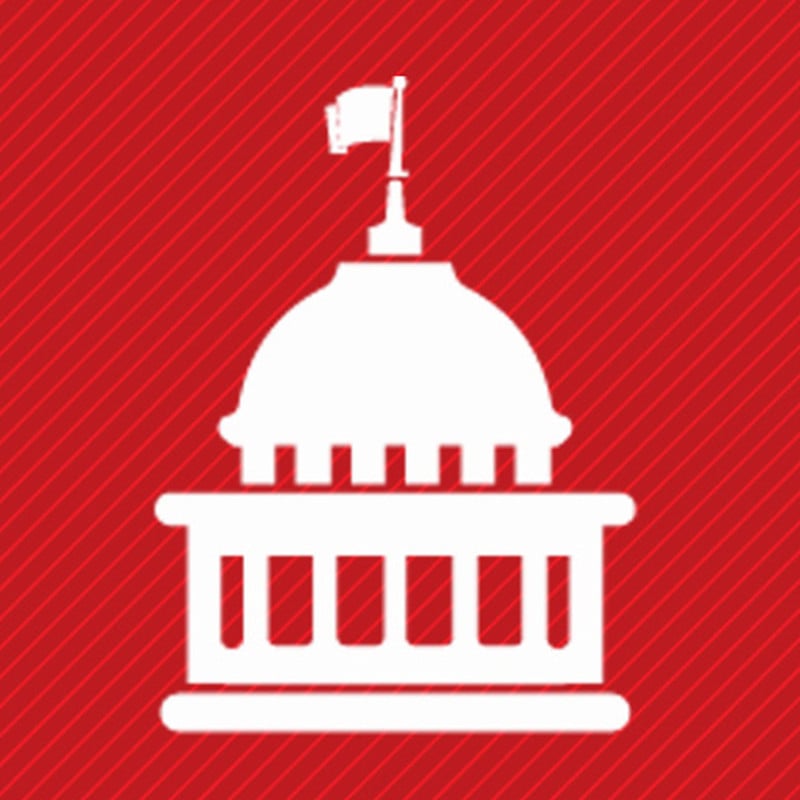 New Ways and Means Chair: State Rep. Shaw Blackmon, R-Bonaire, now heads the Georgia House's powerful Ways and Means Committee, which handles tax legislation. Blackmon replaces former Rep. Brett Harrell, R-Snellville, who lost his re-election bid.
---
Wrigley Retirement: University System of Georgia Chancellor Steve Wrigley is retiring July 1, after 10 years with the university system, the last four as chancellor.
He oversees 26 public colleges and universities, with a total enrollment of 341,000 students and a budget of $9.8 million.
Previously, Wrigley served as chief of staff to the late Georgia Gov. Zell Miller. In that capacity he worked on the creation of the HOPE scholarship and state lottery. He held several positions at the University of Georgia, including senior vice president for external affairs.
Gov. Brian Kemp, in a statement, credited Wrigley with helping the state's higher education system achieve new heights, calling him "a tireless advocate for our students and faculty throughout the University System," saying the state "is well-positioned to continue providing a world-class education to our best and brightest and produce a workforce that serves as a model to the country."
Wrigley, a graduate of Georgia State University, called it a "great privilege and honor" to serve as chancellor. "The mission of the University System of Georgia is essential to our state, the work of its faculty and staff invaluable, and the leadership of its presidents and board extraordinary."
---
Bottoms Assumes DNC Role: Atlanta Mayor Keisha Lance Bottoms is the new Democratic National Committee (DNC) vice chair in charge of civic engagement and voter protection, nominated by President Joe Biden and approved by DNC members.
Bottoms, an early Biden supporter, remains in her mayoral job. In her DNC role, she serves with new Chair Jaime Harrison, who ran a strong race in South Carolina's U.S. Senate contest but ultimately lost to sitting Republican Sen. Lindsey Graham.
In nominating Bottoms, Biden's team noted that she is the city's only mayor to have served in all three branches of government, including time as a judge and a city council member, and cited her "progressive agenda focused on equity and affordable housing."
---
New Job for Pak: Byung "BJay" Pak, who resigned his position as U.S. attorney for the Northern District of Georgia near the end of former President Donald Trump's term, has rejoined Atlanta's Alston & Bird law firm. Pak previously served in the Georgia House of Representatives.
A number of media outlets report that U.S. Department of Justice Inspector General Michael Horowitz has opened an investigation into the reason for Pak's departure, to determine whether Trump's administration pressured Pak to take action related to Georgia's election results. Pak's resignation came a day after reports of Trump's call to Georgia Secretary of State Brad Raffensperger, asking him to "find" enough votes to overturn the results that gave President Joe Biden a win in the state.
---
Staff Changes: Craig Foster is now deputy director of policy for Gov. Kemp. He was previously a policy analyst for the Georgia House Budget and Research Office.
Ian Caraway is legislative liaison to the Senate and senior policy adviser to Kemp, and Caitlan Coleman is legislative liaison to the House of Representatives and a policy advisor to Kemp.
Ryan Loke is deputy chief operating officer for the governor, and Mallory Blount is press secretary. Laurin Vonada and Kelsey Finn are associate executive counsels, and Amy Doehrman is appointments director.
---
Georgians on Fed Board: Atlantan Claire Lewis Arnold, CEO of Leapfrog Services, is the 2021 deputy chair of the Federal Reserve Bank of Atlanta.
Other Georgians on the board are Myron A. Gray, former president of U.S. operations at UPS; Kessel Stelling Jr., chair and CEO of Synovus; Michael Russell, CEO of H.J. Russell & Co.; and Mary A. Laschinger, former chair and CEO of Veritiv Corp.