Oral histories of Cairo's Black community available online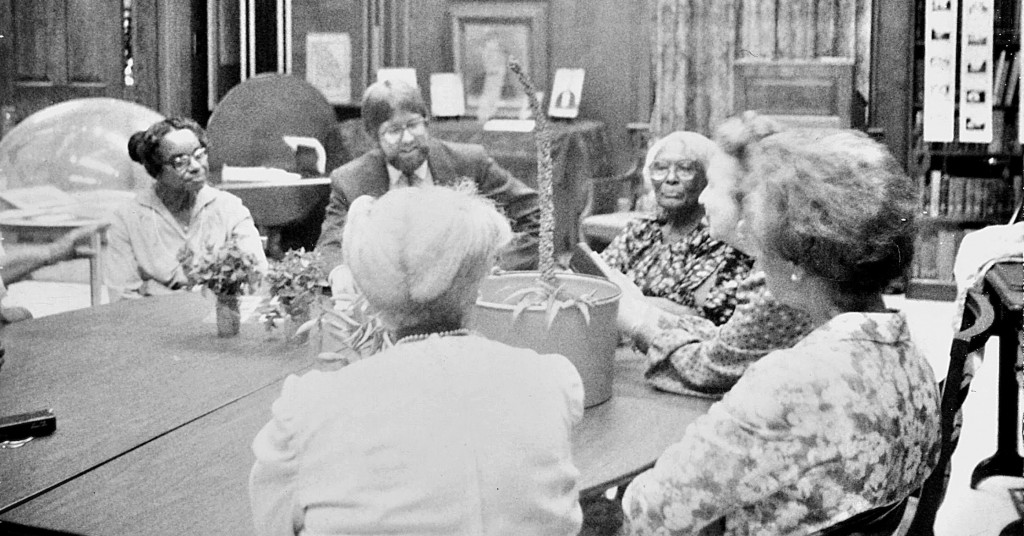 More than 80 recorded oral history interviews from the Roddenbery Memorial Library in Cairo have been digitized by the Georgia Public Library Service (GPLS) and are now available online. The collection, which includes interviews from the early 1980s and photos of Black churches and cemeteries in Grady County, is entitled "They Endure: A Chronicle of Courage."
Originally recorded on cassette tapes, the interviews cover a range of topics from agriculture and the local economy to midwifery and traditional medicine to education and church life in Cairo. One of the recordings features Susie Scott, church historian, speaking about the historical beginnings of her congregation in the latter days of slavery. The church near Whigham began as a brush arbor in the Piney Grove community and later evolved into a log church.
Frank Roebuck and Robert Hall conducted the interviews as part of a grant from the Georgia Endowment for the Humanities. Each story includes personal memories and recollections about life in the county during the early 20th century.
Pinkie Norwood Simmons' story includes reflections on her career as a midwife in which she delivered more than 500 babies, as many as five in a 24-hour period. Like the other interviews featuring prominent community figures, educators, domestic workers, church officials and farmers, her story portrays the community's resilience and endurance through social support networks. Most of the interviewees have now passed away, but their recordings present the opportunity to hear how one generation endured hardships.
The GPLS project received support from federal Library Services and Technology Act funds. The Roddenbery Memorial Library is the only library serving Grady County residents in Southwest Georgia.
Photo courtesy of the Roddenbery Memorial Library. Left to right: Susie Scott, interviewee; Frank Roebuck, interviewer; interviewee Susie Sim, and Roddenbery Memorial Library staff.
Do you follow us? Find us on Linkedin, Facebook, Twitter and Instagram.