Meet the 2023 Georgia Trustees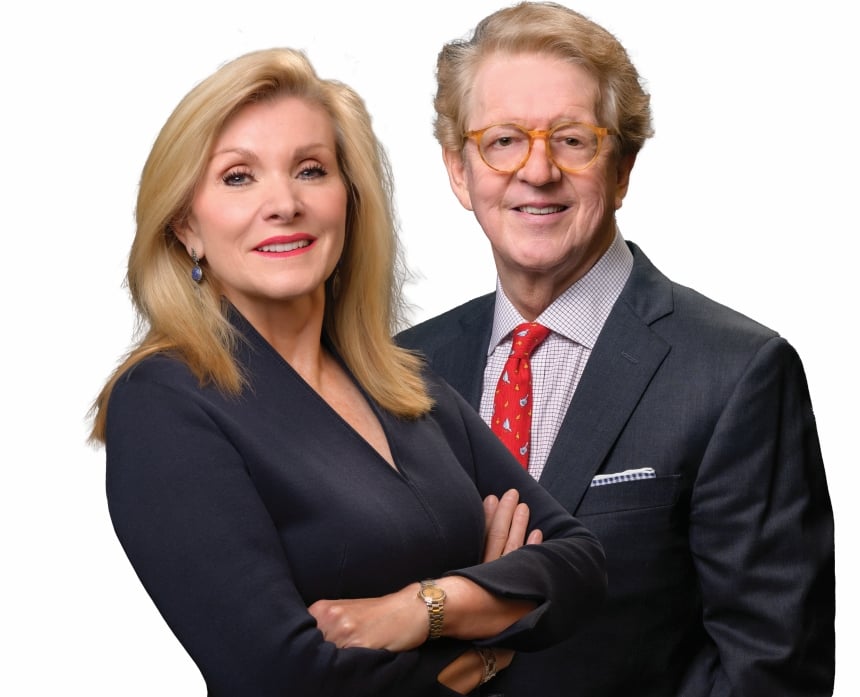 Non Sibi Sed Aliis. The translation from Latin means "not for self, but for others." It's the motto of the first Georgia Trustees who were charged in 1732 by England's King George II with establishing the new colony of Georgia.
Fast forward 291 years and this year's Georgia Trustees – Dan Amos, CEO and chair of Aflac, and Donna Hyland, president and CEO of Children's Healthcare of Atlanta – continue to be the living embodiment of that motto. Selected as Trustees by the Georgia Historical Society (GHS) and the Governor's Office for remarkable leadership throughout Georgia and the world, Amos and Hyland will formally accept the state's highest honor on April 22 at the Trustees Gala in Savannah.
Since 2008, GHS and the Governor's Office have recognized Georgians whose community service and accomplishments reflected the highest ideals of those original Trustees. However, Amos and Hyland are connected by more than their ability to grow highly respected organizations and provide leadership in their communities. Their bond has been forged by the commitment they share to help heal children and support a healthier future for them.
Find out more about these influential leaders – and how they serve others – in our February cover story.
Photo: DaemonPictures.com
 Do you follow us? Find us on Linkedin, Facebook, Twitter and Instagram.