Political Notes: The Ups, Downs, and In-betweens
Counts and recounts, flipped county administrations, new MAC leadership and more.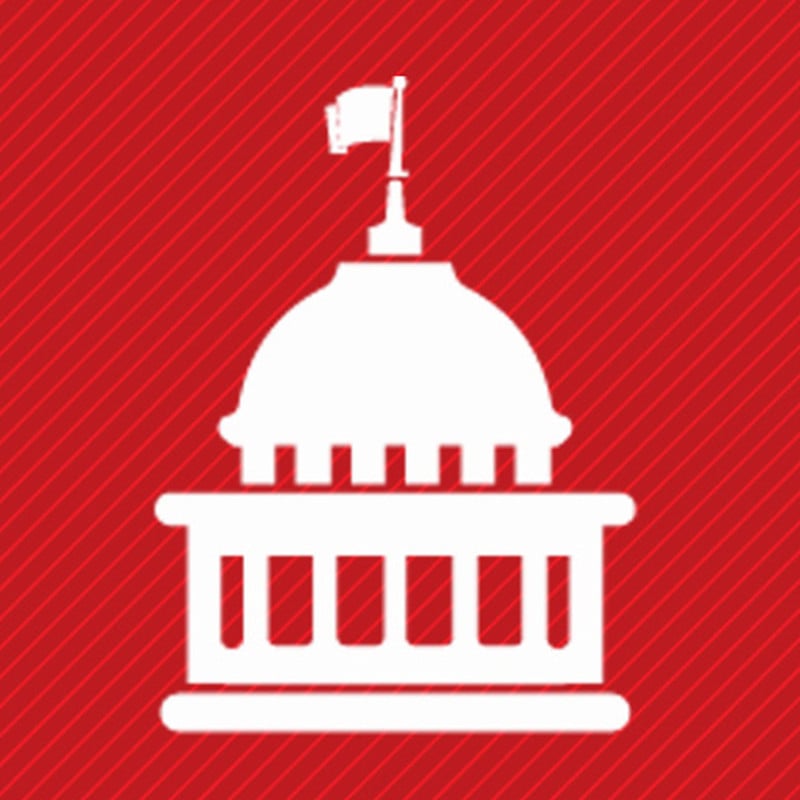 Counting, Recounting: A hand count of Georgia votes cast in the November election confirmed what the initial machine count showed: President-elect Joe Biden beat President Donald Trump by about 12,000 votes. The totals were certified by Secretary of State Brad Raffensperger and Gov. Brian Kemp.
A subsequent machine recount requested by Trump confirmed the results again. Georgia law allows candidates to ask for a recount after certification if they lose by less than one-half of a percentage point.
The counting and recounting prompted some calls for changes to state election laws, including Raffensperger's proposal that voters casting absentee ballots must provide photo IDs, a move opposed by many Democrats who believe such a change would disenfranchise legitimate voters. The governor indicated such a change merits consideration.
---
One More: The Tuesday, Jan. 5, runoff election will determine the winners of Georgia's two U.S. Senate races. Republican incumbents David Perdue and Kelly Loeffler are being challenged, respectively, by Democrats Jon Ossoff and Raphael Warnock, in races that have drawn national attention. The outcome will determine which party controls the Senate.
Voters will also select a winner in the race for the District 4 seat on the Public Service Commission, choosing between Republican incumbent Lauren "Bubba" McDonald and Democrat Daniel Blackman for the six-year term.
---
Turning Blue: Democrats, notably a number of Black candidates, made inroads in Cobb and Gwinnett counties, both long-time Republican strongholds. In Cobb, Lisa Cupid becomes the first Black woman to chair the county commission after defeating Republican Mike Boyce. Police Major Craig Owens is the first Black sheriff of the county, having won over Republican Neil Warren. In the race for district attorney, Democrat Flynn Broady defeated Republican Joyette Holmes; both candidates are Black.
In Gwinnett, Democrat Nicole Love Hendrickson won election as county commission chair, defeating Republican David Post. Hendrickson, who will preside over an all-Democratic commission, will be the first Black chair, replacing retiring Republican Charlotte Nash. Attorney Patsy Austin-Gaston defeated long-time District Attorney Danny Porter and will be the first female and first Black person to hold that position. Keybo Taylor defeated Republican Luis "Lou" Solis Jr. to become the county's first Black sheriff. He replaces Butch Conway.
---
House Leaders: No surprise, the Georgia House Republican Caucus has re-elected Speaker David Ralston (R-Blue Ridge) and Speaker Pro Tempore Jan Jones (R-Milton) to their positions.
Rep. Jon Burns (R-Newington) is majority leader; Rep. Matt Hatchett (R-Dublin) is Majority Caucus chair; Rep. Micah Gravley (R-Douglasville) is caucus vice-chair; and Rep. Bruce Williamson (R-Monroe) is caucus secretary and treasurer.
The House Democratic Caucus elected Rep. James Beverly (D-Macon) as minority leader; Rep. Billy Mitchell (D-Stone Mountain), minority caucus chair; Rep. Erica Thomas (D-Austell), minority caucus vice-chair; Rep. David Wilkerson (D-Powder Springs), minority whip; Rep. Deborah Bazemore (D-South Fulton), minority chief deputy whip; Rep. Park Cannon (D-Atlanta), minority caucus secretary; and Rep. Mary Robichaux (D-Roswell), minority caucus treasurer.
---
MAC Leadership: The Metro Atlanta Chamber announced that Raphael Bostic, president of the Federal Reserve Bank of Atlanta, is its 2022 board chair-elect. He will succeed 2021 Board Chair Ed Bastian, CEO of Delta Air Lines.
The chamber also announced that key areas of focus for the year will be racial equity, public health and economic recovery.
---
USG Enrollment Up: Fall 2020 semester enrollment in the University System of Georgia's public colleges set a record, with 341,485 students. The number represents a 2.4% increase over fall 2019.
Growth among Hispanic and Asian students grew by 7.2%, and by 3.9% among Black students.
---
Galloway Retirement: Long-time Atlanta Journal-Constitution political columnist Jim Galloway is retiring this month, having covered Georgia politics for more than four decades and earned the respect of Democrats and Republicans alike.
In an interview with NPR All Things Considered host Mary Louise Kelly, Galloway recalled being an intern at the paper when Jimmy Carter was named the Democratic nominee in 1976. He delayed his retirement so he could cover the Senate runoffs this month.
In announcing his retirement, Galloway said, "It's been an honor to have had such an important front-row seat to bear witness to all the change that has come to Georgia, the rest of the South and the farthest corners of the world."