Political Notes: The Ups, Downs, and In-betweens
Senate runoffs, new U.S. Congressional representatives, Medicaid waivers and more.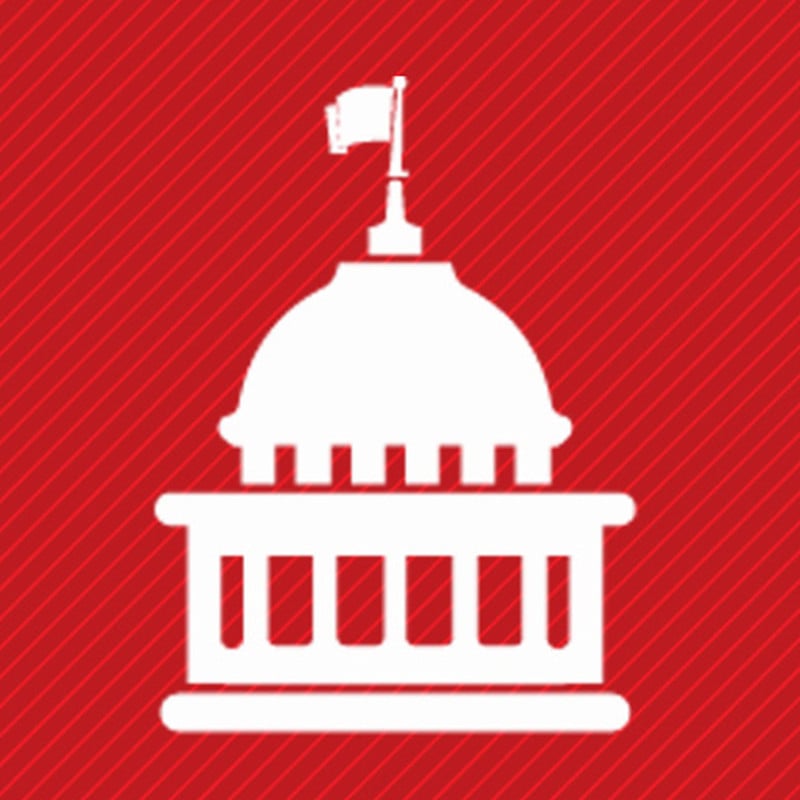 Two Senate Runoffs: All political observers' eyes will be on Georgia for the next few weeks, thanks to the two U.S. Senate runoffs coming up Jan. 5. The outcome could determine which party controls the Senate.
Republican incumbent Sen. Kelly Loeffler will face Democratic challenger Raphael Warnock in the race to complete the term of former Sen. Johnny Isakson; and Republican incumbent Sen. David Perdue will face Democrat Jon Ossoff.
Warnock and Perdue were the top vote getters in their respective races, but neither got the 50% required by Georgia law for a win.
New Board Members: Gov. Brian Kemp named Leonte Benton, Fairburn, to the State Board of Education. Benton is senior vice-president of T. Dallas Smith & Co.
New members of the State Board of Community Affairs are Charlie M. Maddox, Athens, pastor of the White Rock Missionary Baptist Church in Rayle; Donna Armstrong Lackey, Carroll County, director of the University of West Georgia Office of Community Engagement; Tung "Tim" Lee, owner of NDI Maxim Real Estate Conglomerate; and David James Burge, Atlanta, a partner with Smith, Gambrell & Russell.
Mark Hennessy, Atlanta, is a new member of the State Board of the Technical College System of Georgia. He is the owner of Hennessy Cadillac.
Rural Strike Team: Tift County Development Authority President and CEO Brian Marlowe is the new deputy commissioner of the Georgia Department of Economic Development. He will head the Rural Strike Team, formed to help create employment opportunities in rural areas of the state.
Marlowe, who was also president and CEO of the Tifton-Tift County Chamber of Commerce, has spent 20 years working in rural economic development. He said in a statement, "I am honored to be trusted with such an important responsibility. Throughout my career, I've seen how ripe for investment rural Georgia truly is and I am proud to partner with Gov. Kemp, the Department of Economic Development, the Rural Strike Team, the business community and stakeholders throughout the state to bring projects of regional significance to communities that want to grow."
Feds OK Medicaid Waivers: The federal government has approved proposals submitted by Gov. Kemp's Administration that could add some 50,000 Georgians to the Medicaid rolls within the next two years. That will still leave some 350,000 of the poorest Georgians without Medicaid coverage. Georgia is one of 11 states that has declined full Medicaid expansion.
Kemp's analysts put the price tag of full expansion at $547 million and estimate the cost of waivers will be $218 million.
New Kemp Advisor: Trey Kilpatrick, a long-time aide to former U.S. Sen. Johnny Isakson, is the new chief of staff for Gov. Kemp. He replaces Tim Fleming, who was the governor's first chief of staff, as well as his 2018 campaign manager, and Caylee Noggle, who served in an interim capacity.
"With his wealth of experience from both federal and state government, Trey is uniquely qualified to lead my administration," Kemp said in a statement. "Together we will continue to put hardworking Georgians first – protecting lives and livelihoods as we battle COVID-19, reforming adoption and foster care, fighting human trafficking and prioritizing economic prosperity."
Forestry Director Resigns: Chuck Williams resigned his post as director of the Georgia Forestry Commission, following an arrest last summer in Gray for misdemeanor shoplifting. The AJC quotes a Gray Police Department report as saying surveillance cameras at a hardware store caught Williams removing a $54.99 price tag from a saw and placing it on another, more expensive saw; he paid the lower price using his store rewards card and a credit card. He was driving a marked Forestry Commission car.
Gary White was named interim director of the commission.
New Congressional Reps: Democrat Nikema Williams defeated her Republican opponent, Angela Stanton-King, to win the right to represent Georgia's 5th District, a position held by her mentor, the late Rep. John Lewis, for many years. Williams has served in the state Senate since 2017 and been chair of the state Democratic Party.
In the 7th Congressional District, Democrat Carolyn Bourdeaux beat her Republican challenger, Rich McCormick. She came within a few hundred votes in her 2018 race to represent this suburban Atlanta district, which includes portions of Gwinnett and Forsyth counties.
Republican Andrew Clyde defeated Democrat Devin Pandy to win the state's 9th District election for the seat held since 2013 by Doug Collins, who lost his bid for the U.S. Senate.
Georgia's 14th Congressional District representative will be Marjorie Taylor Greene, an ultra-conservative Republican who has supported the far-right conspiracy theories of QAnon. She had the field to herself when her Democratic challenger abruptly left the state and the race, citing personal and financial reasons.