Georgia Trend Daily – Nov. 11, 2020
Nov. 11, 2020 Georgia.org
Staff reports that Governor Brian P. Kemp, in conjunction with the Georgia Department of Economic Development (GDEcD), today announced that Georgia remains on a record pace for economic development investments and job creation in the state during fiscal year 2021. Between July 1 and October 31, Georgia has increased economic development investments by 56% and jobs by 45% compared to the same period last year.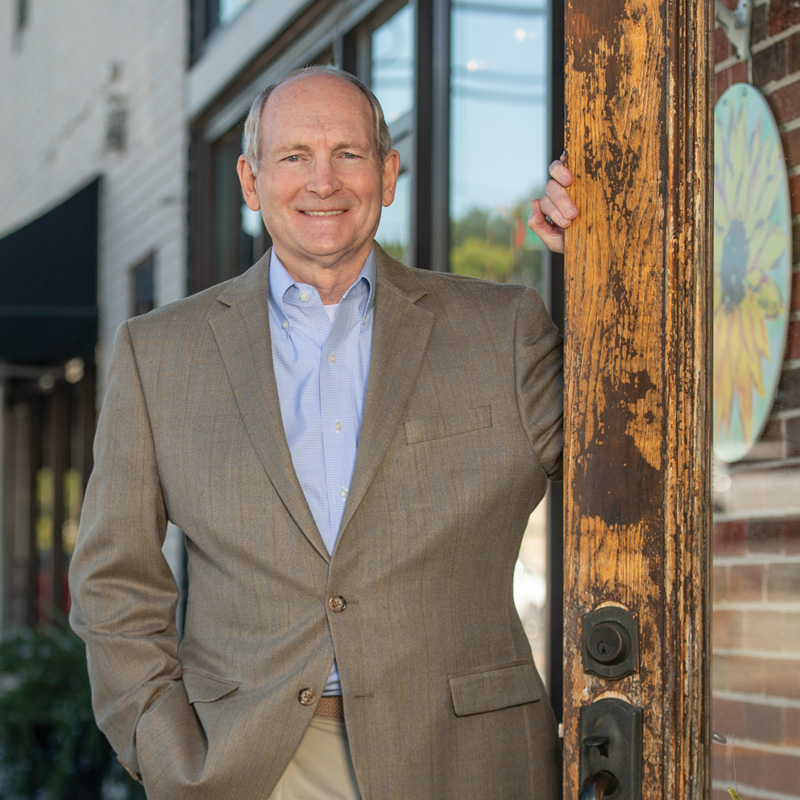 Nov. 11, 2020 Georgia Trend – Exclusive!
Kenna Simmons reports, manufacturing is part of Dalton's DNA. It's a point of pride among local residents and leaders. During the Great Recession, being the "carpet capital of the world" was sometimes viewed as a weakness.
Nov. 11, 2020 Atlanta Journal-Constitution
Matt Kempner reports, in the midst of an economy-battering pandemic, midtown Atlanta dining and shopping destination Ponce City Market unveiled plans Tuesday for a major expansion. The proposal calls for adding half a million square feet of new development and amenities to the existing two million square feet, according to a press release from the developer Jamestown.
Nov. 11, 2020 Gainesville Times
Shannon Casas reports that Lanier Technical College's president has been named deputy commissioner for technical education for the Technical College System of Georgia. Ray Perren has led Lanier Tech since 2013, overseeing its move from Oakwood to its new campus on Ga. 365 in northeast Hall County.
Nov. 11, 2020 Capitol Beat News
Dave Williams reports that a Georgia nonprofit is about to launch a fundraising campaign for a planned GRAMMY Museum in downtown Atlanta that would help train Georgia college students for careers in the music industry. Georgia Music Accord, which is co-chaired by Atlanta-based musician Chris "Ludacris" Bridges and entertainment lawyer Joel Katz, is looking for a mix of private donations, corporate sponsorships and government funding to build the museum near existing downtown tourist attractions.
Nov. 11, 2020 GlobalAtlanta.com
Trevor Williams reports that supplier of automotive fluid circulation systems is setting up a factory in Gordon County, becoming the second Turkish firm in as many months to set up a new headquarters in Georgia. Teklas is investing $6.5 million and plans to hire 120 at the 200,000-square-foot factory in Calhoun, which is situated in Gordon County in the northwestern part of the state.
Nov. 11, 2020 Atlanta Business Chronicle
Dyana Bagby reports that an 840-unit apartment project planned at the former Doraville General Motors plant is now expected to include some affordable housing. Atlanta-based The Integral Group, developer of the 165-acre auto plant property now known as Assembly, is promising Doraville officials some of the apartments would be designated affordable housing, according to a Nov. 4 letter from CEO Egbert Perry.
Nov. 11, 2020 Brunswick News
Gordon Jackson reports that the St. Marys Submarine Museum has been closed since the COVID-19 outbreak began earlier this year, but that hasn't stopped staff from staying busy. The closure has given staff an opportunity to give the museum a major renovation designed to better tell the history of submarines.
Nov. 11, 2020 Georgia Trend – Exclusive!
Mary Ann DeMuth writes, more than 19 million military personnel are living in the U.S., including over 600,000 in Georgia, according to the U.S. Census. On Veterans Day and every day, we thank them — and those who came before them — for their service to our country.
Nov. 11, 2020 Savannah Morning News
Reports that a day after Sens. David Perdue and Kelly Loeffler asked for the resignation of Georgia Secretary of State Brad Raffensperger over allegations of election misconduct, Rep. Buddy Carter, newly elected congresswoman Marjorie Taylor Greene and other members of the Georgia Republican Congressional Delegation joined in a "demand for answers" from the head elections official in the state.
Nov. 11, 2020 The Center Square
Jason Schaumburg reports that Republican Florida U.S. Sen. Marco Rubio will be in Georgia on Wednesday to help campaign for U.S. Sens. David Perdue and Kelly Loeffler ahead of their runoff elections in January. Rubio will be at Cobb County GOP headquarters and will be joined by Loeffler.
Nov. 11, 2020 WABE 90.1
Emma Hurt reports that Georgia House Republicans reelected their speaker Monday, and Georgia House Democrats gathered Tuesday to elect a new minority leader: former caucus Chairman James Beverly of Macon. Beverly replaces Minority Leader Bob Trammell, who was defeated by a massive, coordinated Republican campaign and the most expensive state House race in Georgia history.
Nov. 11, 2020 Atlanta Journal-Constitution
Greg Bluestein reports that Georgia Gov. Brian Kemp said Tuesday he won't call a special legislative session to tighten residency requirements for the Jan. 5 runoffs, despite pressure from some supporters of President Donald Trump to make it harder for new residents to cast their ballots in the consequential election.