Georgia Trend Daily – Oct. 15, 2020
Oct. 15, 2020 Georgia.gov
Staff reports that Governor Brian P. Kemp yesterday announced that as much as $1.5 billion in Coronavirus Relief Funds from the CARES Act would be allocated to repay borrowing for the Georgia Unemployment Insurance Trust Fund to prevent increases in state and federal unemployment taxes.
Oct. 15, 2020 Georgia Trend – Exclusive!
Susan Percy writes, even the most optimistic among us have conceded that things are looking different than we had expected or hoped now that fall is finally here. Sure, the weather is cooler, the days are shorter and sweaters are out of their plastic storage boxes, but nothing is quite the same as it was last fall or the one before that.
Oct. 15, 2020 Georgia.org
Staff reports that Governor Brian P. Kemp yesterday announced that Home Meridian International (HMI), a division of Hooker Furniture Corporation, will open a new distribution facility in Liberty County's Georgia Ready for Accelerated Development (GRAD) certified Tradeport East Business Center. The $23.5 million investment will deliver 50 new jobs to the area.
Oct. 15, 2020 Atlanta Journal-Constitution
Kelly Yamanouchi reports that Sandy Springs-based refrigerated warehouse company Americold Realty Trust is expanding into Europe by acquiring Agro Merchants Group for $1.74 billion. Americold — which owns and operates 183 warehouses in the United States, Australia, New Zealand, Canada and Argentina for food producers and retailers — says it's the world's largest publicly traded real estate investment firm in its specialty of temperature-controlled warehouses.
Oct. 15, 2020 Saporta Report
Staff reports that Children's Healthcare of Atlanta, the Emory University School of Medicine and the Georgia Institute of Technology have received an additional $18.2 million from the National Institutes of Health (NIH) to continue their verification of COVID-19 diagnostic tests. The funding is from the NIH's Rapid Acceleration of Diagnostics (RADx) program, an initiative designed to transform innovative technologies into widely accessible COVID-19 diagnostic testing.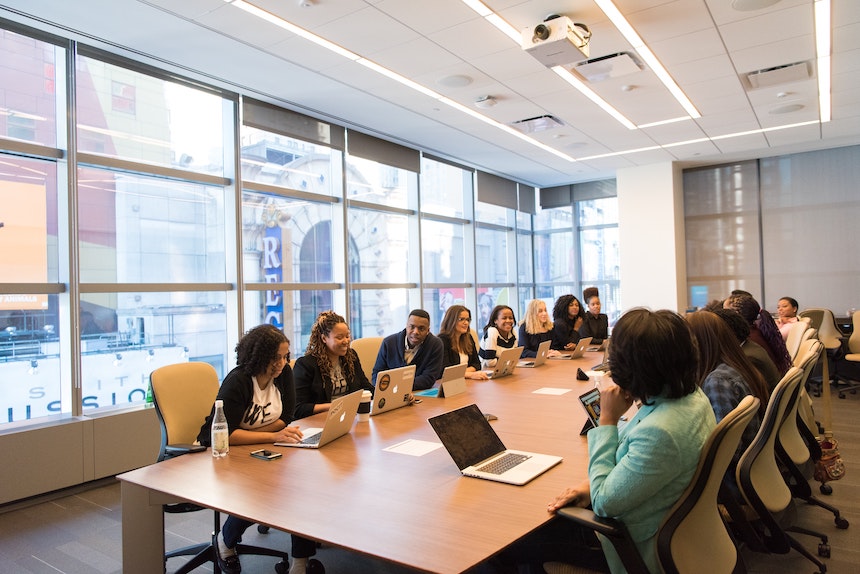 Oct. 15, 2020 Georgia Trend – Exclusive!
Mary Ann DeMuth reports that Google for Startups is awarding $5 million to 76 promising Black entrepreneurs across the U.S. to help grow their businesses. Of those, 35 are located in Metro Atlanta, the highest number of recipients among all states.
Oct. 15, 2020 Georgia Health News
Andy Miller reports, almost 40 years ago, a CDC report described mysterious pneumonia cases among five previously healthy young men in Los Angeles. That led to reporting of similar cases — and the eventual identification of AIDS.
Oct. 15, 2020 WABE 90.1
Emil Moffat reports that record number of early voters this week in Georgia reflects a great degree of interest in the November election. But at times, it's also overwhelming the computer system that poll workers use to check in voters.
Oct. 15, 2020 Capitol Beat News
Dave Williams reports that Democratic presidential nominee Joe Biden has opened up a 7-point lead over President Donald Trump in Georgia, according to a poll released Wednesday, fewer than three weeks before the Nov. 3 election. Biden is leading the incumbent Republican president 51% to 44%, according to a telephone survey of 1,040 likely Georgia voters conducted Oct. 8-12 by Quinnipiac University.
Oct. 15, 2020 Atlanta Journal-Constitution
Greg Bluestein, Jim Galloway, Tia Mitchell and Patricia Murphy report that while Democrats weigh whether to increase the size of the U.S. Supreme Court should they win the White House and control of the Senate, state Republicans might want to think twice about criticizing the effort. "You know, the Republicans in Georgia packed the Georgia Supreme Court and Court of Appeals during the Deal administration," said state Sen. Elena Parent, D-Decatur.